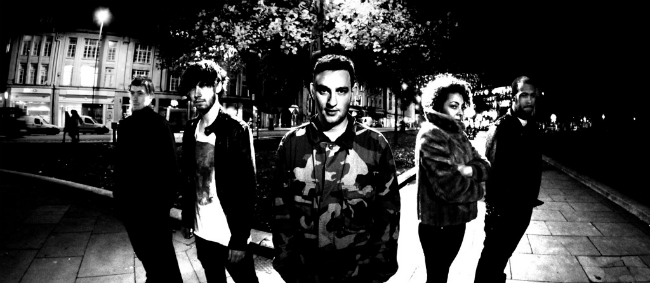 Stream: Dr Meaker's Music In The Night

I know, I know, if you read another article extolling the virtues of a group being great just because they come from Bristol you'll cry right? We feel you, but in the case of Dr Meaker, an amalgam of electronic and acoustic musicians making drum & bass music from the city, it serves as an essential touchstone considering how plugged into the South West seem to be. They entered and won Glastonbury Festival's Unsigned Competition back in the mid noughties which led to interview time and radio support from heads like Huw Stevens and Zane Lowe and a prime time slot in the festival's Dance Village. Their well received debut album, A Lesson From The Speaker, followed, along with a trio of singles, a remix for William Orbit and production work for the King Blues.

They're a live band in their own right too. Helmed by Clive Meaker, they group fuse lives instrumentation with modern production methods and are currently hard at work on their second album whilst performing live shows around the country. We're happy to be able to present their live show in Room Two on 31st August and ahead of the date, they've given us the nod to stream their recent 'Music In The Night' single, which got released on the legendary V Records - a suitable home for their modernist and danceable take on drum & bass – as way of an introduction to their sound. Catch Dr Meaker performing live in Room Two on 31st August.


Share: