News
Audio: Asquith introduces the sound of Lobster Theremin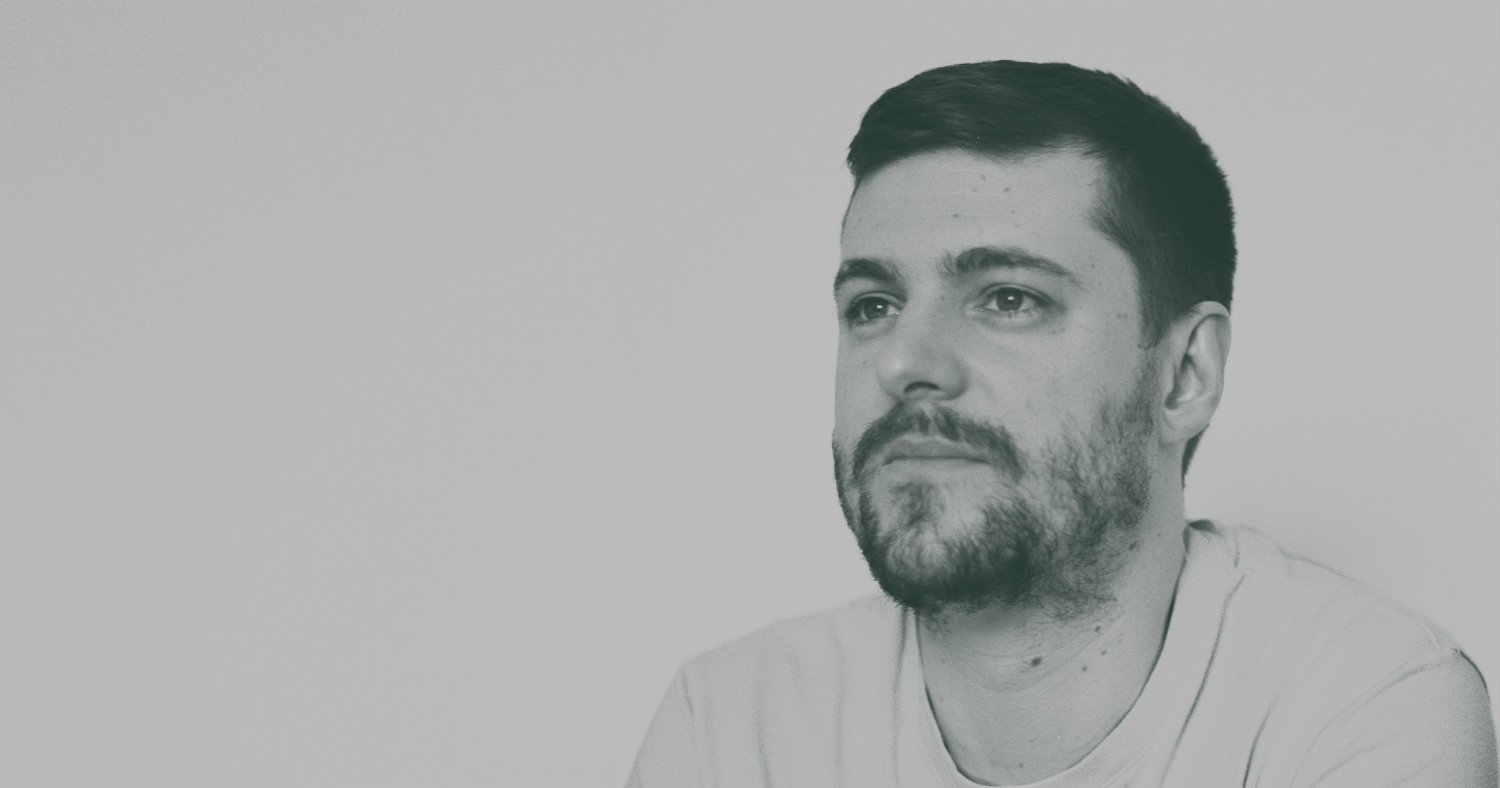 This Friday, we welcome one of London's favourite DJs and label owners as Asquith makes his Farringdon debut. Known best as the founder of London-based imprint Lobster Theremin, Asquith has spent the last few years championing a style of hazy, lo-fi house, playing and championing the likes of Route 8, Daze and Ross From Friends. Ahead of the weekend, he sent us a mix showcasing this contemporary club sound.
Download:
Asquith Forms Promo Mix
Is there a theme to the mix?
Essentially bangers. I tried to combine a bunch of different genres and elements that overlap with how I produce, DJ and also what I know fabric for. Plenty of UK sub-woofing, rolling tekkers plus some bonus electro and epic pads in there too.
From where did you source the records?
There's quite a bit of techno in here that I bought over the last few months, especially the acid stuff and the more epic bits (999999999, Boston 168, Aoud). I stuck in a batch of unreleased bits from Aussie producers/DJs Shedbug and Andy Garvey, plus that new bassline one from Background at the start. There are also a couple of my own tracks in there that will be released later this year.
This will be your first time playing at the club, but do you have any memories from visiting in the past?
I came to fabric a fair few times when I first came to London and remember really enjoying Room Two. For some reason in my head I always remember it as being as cavernous as St Paul's Cathedral, which is slightly odd, but it probably reflects how wide-eyed I was at the whole London clubbing architecture compared to where I went to uni (Newcastle). The last couple of times I came here were last year to see a good friend of mine Stu (ASOK) supporting DVS1, and then I also came to see Nina Kraviz play. She is an absolute proper legend.
You recently opened your London Fields shop – how have you found the experience of running a record shop on top of your other projects so far?
It was a bit of a dream to open the shop so overall I'm super chuffed that it happened and that we now have a fully fledged record shop. On the other side it definitely has its challenges but I'm relishing developing a space for record buying that is unique from the wide selection of outlets in London. I think the plants, books and sofa give it a nice touch. It's simple but not stuffy. We stock loads of brand new labels, artists and records (keeping with the lineage of the label and distribution), so if record buyers want to hear what's coming straight out of the bedroom or what labels have just launched then more than likely we'll be pushing those records up front.
Finally can you talk about any upcoming plans for the label through the rest of the year?
Once the delays have subsided we have a whopping schedule for autumn and winter. Quite a few new artists, old ones coming back, albums, 7"s, some label collabs, CDs, cassettes and a bunch of new merch. I also have Rosy (distribution manager) moving over to the label so I'll finally have some proper help on the label full time which I'm looking forward to. On top of that I'll have an Asquith track on a very special Unknown To The Unknown compilation via DJ Haus, plus another self-release either right at the end of the year or start of next. Oh and hopefully a proper holiday without a phone or laptop. That'd be lovely!
Track list:
CLUBJAMMERZ - Background [Forthcoming Lobster Theremin] Isolated - Marco Zenker [Ilian Tape] This Time - Asquith [Forthcoming Unknown To The Unknown] Hot Hot (Dub Mix) - Asquith [Unreleased] Lap.AM (Mix 1) - Lodig / Dibek [Pomelo] Free Upload - #.4.26. [MDR] 33 Degrees - Leiras [Ownlife] Ecliptic (Antigone & Shlømo Remix) - AWB [Taapion] Interstellar - Boston 168 [Enemy Records] X0004000X - 999999999 [999999999] My Medicine - Jason Loveland [Acid Camp] Aciidmuzik - Shedbug [Forthcoming Lobster Theremin] Protovisionary - Andy Garvey [Forthcoming Lobster Theremin] Aalst To Charlois - Innershades [Mechatronica] Eggdrop - Finder [Lowercase Life] SE MKII - Aoud [Persephonic Sirens]