News
Audio: Bailey - FABRICLIVE x Bukem In Session Mix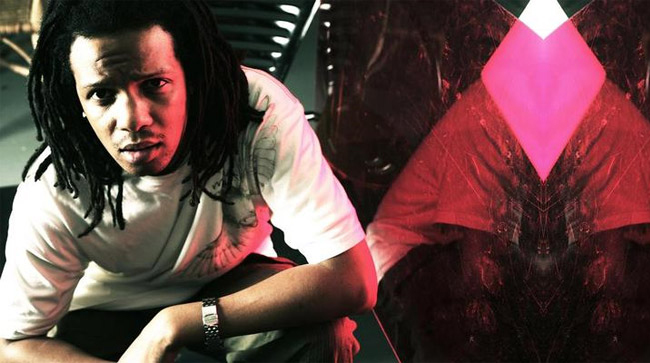 Earlier this year, after ten years of presenting the drum & bass show on BBC Radio 1xtra,
Bailey
left the BBC in a fitting shroud of tributes and guest appearances on his final show. Having always been more focused on being the best selector around rather than relying on production prowess to get him gigs, Bailey's become a unique figurehead in the scene, adept at playing tailored sets that can represent one of many (if not all) aspects of the genre. Playing here on Friday in the LTJ Bukem hosted Room Two we caught up with Bailey to ask what he's been up to since his departure from the beeb and to grab a welcoming mix to get heads warmed up for this Friday.
Download:
Bailey - FABRICLIVE x Bukem In Session Mix
What prompted your decision to leave 1xtra?
Unfortunately the decision to leave 1Xtra wasn't my own. Many changes are being made at Radio 1 and 1Xtra by new management in an effort to refresh the lineup. After 10 years of presenting the d&b show every week, they decided it was time to let someone else have a go.
What have you been up to since?
It's business as usual really, DJing around the world as I have done for almost 20 years. I'm working on remixes again having recently remixed for Nas, Damien Marley, Chipmunk and KOF.
Do you have any favourite memories from your time on the station you'd care to share?
Where do I start?? Having a 30ft cartoon graphic of me plastered on the side of the 1Xtra d&b tour bus in 2006 was pretty damn cool but I mostly enjoyed the freedom to play music I felt needed to be heard alongside the big dancefloor tracks. I took great pride in showcasing the full spectrum of drum & bass.
What are your plans for the future?
More production is on the horizon collaborating with Zero T as we did for his debut LP on C.I.A and his first release on his own label, Footprints. I'm currently planning to tour Japan and America again and hopefully New Zealand and Australia too. Plenty of endorsements are also afoot requiring me to demo the latest DJ and computer tech at trade shows around the UK. I've also been doing my own club night at Black Sheep in Croydon. Croydon is more or less my hometown and I wanted return the love people gave me when I was coming up as a DJ there.
Can you tell us a little bit about the mix?
The mix is tailored towards the smoother sound of Good Looking Records as that's what who I'm representing in Room Two this Friday. They're sounds for strolling or listening at home rather than smashing you to the floor. If you want that, get your ass to the club on Friday 30th!
Catch Bailey in Room Two for Bukem In Session this Friday.