News
Audio: Christopher Rau - fabric Promo Mix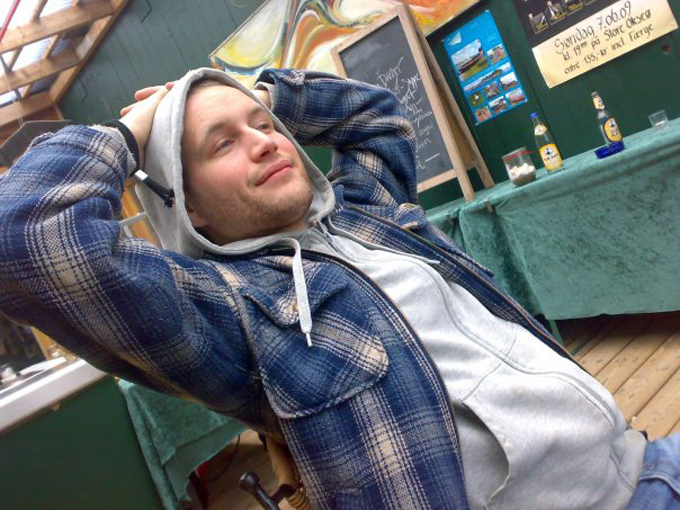 Christopher Rau
is the latest artist to grace the wax of Hypercolour. In fact, just yesterday his 'Pea Gravel EP,' a collaboration with Tilman Tausendfreund, was unleashed; perfect timing for the label's 5th birthday celebrations at our disco this Saturday... Rau first cut his teeth on production in a hip hop style before he moved to Hamburg in 2009 and changed his focus to more four four beats; subsequently setting up his own label Derive and getting involved with local record shop and label Smallville. To date he's spread his wings to the prestigious catalogues of Pampa, Laid and Cathedral Sounds and taking flight around the world on the club circuit as the records spread the good word of his smoothly toned analog house sound. We caught up with the producer for a quick chat about day to day life in Hamburg and to present this mix featuring tracks from the likes of Virgo Four and Legowelt who will also be in the house come this weekend.
DOWNLOAD:
Christopher Rau - fabric Promo mix
Hey Christopher, can you introduce yourself to our readers?
Hello I'm Christopher Rau. I live in Hamburg, I'm a DJ and a producer of contemporary dance music. I like good food and having fun all day long.
How did you first become interested in electronic music?
I don't remember really.. but I listened to the radio very much when I was a kid. I remember listening to Theo Parish the first time at Zuendfunk Bayern 2 radio. Maybe 98 or 99. I remember that i liked it but there was no internet and no record shops near me.. so I just knew there is something out there sounding very good.. but I didn't knew how to get on this music. It took some years and then I finally discovered techno house and so on.
Who are your inspirations?
I think Lawrence DJ Koze DJ Hell Sven Väth, Roman Fluegel and live and all the good DJs really that I've heard or played with along the way.
What's a day in the life of Christopher Rau like?
Getting up about noon, going to work or working in the studio, eating, hanging around, shitting, breathing, loving, taking a shower, riding my bicycle.
What's the best thing about Hamburg?
It's hard to say, It's a small big city, so you know everybody. It's very nice if it's not raining Planten and Blomen Park is beatuiful now in the autumn. The harbour and the poodle statue there. And last but not least the Smallville Recordshop, if you're in Humburg come along from Thursday to Saturday 2 til 8pm.
And what's the worst?
The city's politics - they're pretty stupid. they just built a fence around a bridge so that homeless people can't sleep there anymore. Then it was in the news and now they've decided to pull the fence down and build a toilet for the homeless people for half a million Euros. That's just a small example of the bullshit which is going on here.
Analogue or digital? What's at the heart of your studio set up?
I use both - I record most of my music digitally with hardware synths or drums. Some of them are digital some analog. I'm not into that debate around analog / digital, whatever. But I don't like to listen to a laptop DJ set, i find it boring.
How would you describe your sound?
Maybe sometimes hypnotic or sweet, sometimes sad. It's hard to say. How would you describe it?
Top tracks of the year - which releases have been your favourites so far?
The Roman Fluegel releases on Dial. He's the one - I really like his music. Axel boman's Abba 02 is also a hot favourite and Moomin's album for Smallville is excellent too,.
And finally...how and where was this mix recorded?
The mix was recorded in my living room with two 1210s and a mixer and two different needles. I'm sorry little info for the nerds... Greetings to all my fans, ravers and DJ's around the world. Just love baby. You can listen to his new EP on Hypercoulour here: Tracklist: 1. moomin - doobiest (smallville) 2. roman fluegel - song with blue (dial) 3. takuya matsumoto - drafting under the stars (lero) 4. axel boman - abba 02 (studio barnhus) 5. submersible machines - when whales fall (lunar disko) 6. legowelt - moves for cee cee (clone) 7. moomin - ? (smallville) 8. sometimes i feel 9. virgo four - its a crime [hunee remix] (rush hour) 10. netto houz - knuggles (knuggles) 11. hutton drive - amber line