News
Audio: Enei - FABRICLIVE x Critical Sound Mix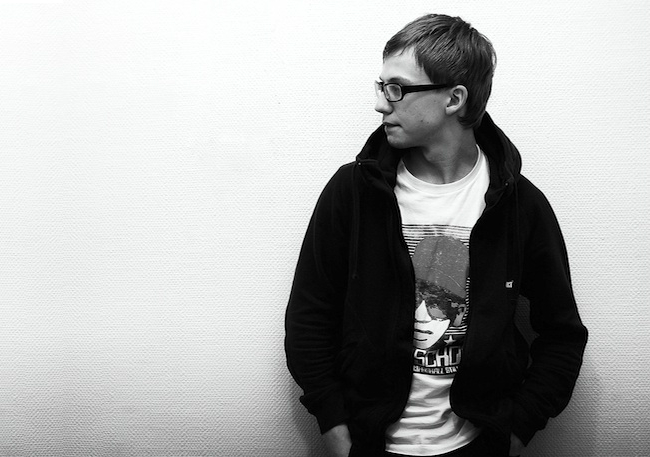 For a lot of drum & bass fans
Enei
has been the missing piece of the Critical Sound puzzle for a little while now. Whilst the events have gone from strength to strength, asserting their presence on the landscape here at fabric and beyond, there's always been one name absent from the lineups whose output has been integral to the label. Now finally able to grace our shores, the young Russian producer seems like he's making the most of it, being as he is, half way through a seven date whistle stop tour. The D&B Arena lauded Best Newcomer Producer 2011, Enei's cut his chops with a duo of releases on Critical, including his
Stonehead EP
which helped turn a lot of people on to his music and today we're super happy for Kasra - who's been working on bringing him over from his native St Petersburg for some time now - and for the rest of you who've been waiting to see him make his entrance, to be able to cement this booking. As a sweetener we just took delivery of this mix, a 40 minute tour of the type of selections he'll be drawing for on Friday, thats set the level for the expectation stakes pretty high already...
Download:
Enei - FABRICLIVE x Critical Sound Mix
Tracklist: 01. Helix - Detonate 02. Siren - Snorkel (SPY Remix) 03. Alix Perez - Miryads (Jubei Remix) 04. Dub Phizix feat. Fox - Never Been 05. Jubei feat. Flowdan - Say Nothin 06. Rockwell - Constant Complex Rythmic Sound 07. Gridlok - Insecticide 08. Mefjus & Bowsar feat. Maksim - Primal Instinct 09. Enei - One Chance (Emperor Remix) 10. Cyantific - Defect 11. Mefjus - Distantia 12. Enei feat. MC DRS - Count To Ten 13. Kasra & Enei - So Real 14. Bodyrox feat. Chipmunk & Luciana - Bow Wow Wow (Break Remix) 15. Enei feat. Riya - No Fear (Spectrasoul Remix) 16. Xtrah feat. Codebreaker - Set The Level 17. Fade - Bring The Madness 18. Linden & Detail - Fringe 19. Gridlok - Blender
Catch Enei make his fabric debut in Room Two on Friday.