News
Audio: InsideInfo and Levela link up for Multi Function's 10th anniversary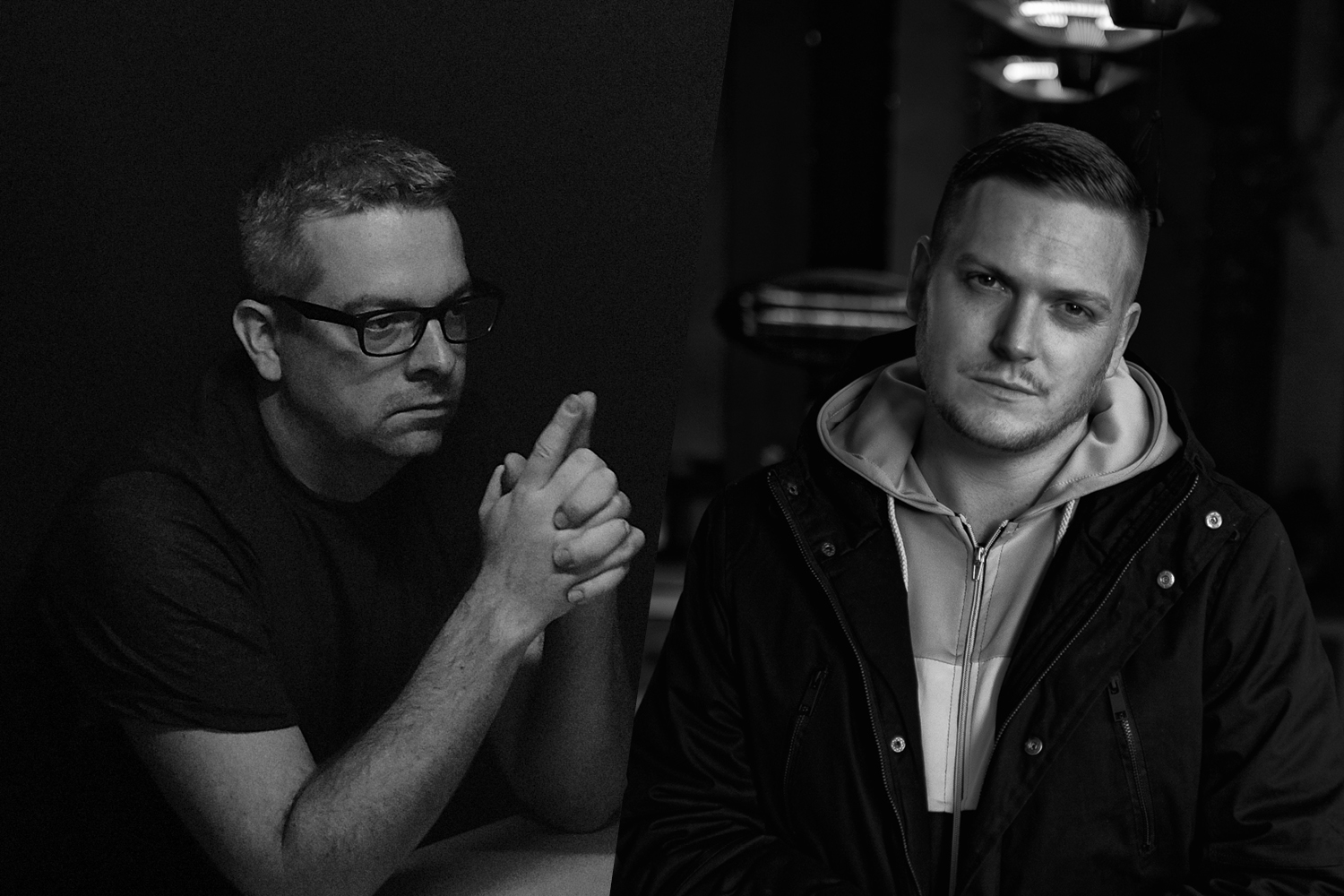 "Dark and techy tunes that take the listener to where we're both at as artists in 2020." – that's how Callum Smart, the DJ and producer better known as Levela, describes the mix he recorded for us alongside InsideInfo. As the founder of Multi Function, he's spent the last decade championing a brittle, metallic strain of drum & bass, as both an A&R, and one of the label's key producers. InsideInfo, too, has never strayed too far from Smart's sound world. The London artist has long pushed his own high-energy take on club music at 170BPM, mostly for the labels Viper and his own eponymous outlet. Recently the pair have started working on new music together, but somehow they've never joined forces behind the decks. For Multi Function's 10th anniversary next weekend, they're set to link up, and ahead of the session, they also got together for a joint mix. As Smart tells us, it's an hour of moody rollers from two likeminded heads who are currently in their prime.
Download:
InsideInfo B2B Levela FABRICLIVE x 10 years of Multi Function Promo Mix
What have you been up to recently?
InsideInfo:
Finishing up lots of new music and getting on top of some collaborations and remixes which have been piling up. I also just released a new single on my label last week called
Panic & Flames
.
Levela:
I've been practically living in my studio since New Years', just finishing off a bunch of projects including my next EP and a load of remixes I've been fortunate enough to get my hands on.
Is there a theme to the mix?
InsideInfo:
Not specifically, but we wanted to give an idea of what to expect for the back-to-back we have coming up, so it's a lot of current dancefloor stuff that we are feeling, with some more chilled moments in-between.
Levela:
We didn't really plan much in advance, we both just played a bunch of tunes from ourselves and others that we're currently feeling, and I feel the end result is simply an hour of dark and techy tunes that take the listener to where we're both at as artists in 2020.
Do you communicate much before you play or head into the mix, or is the musical process more intuitive between you?
InsideInfo:
We both like a lot of the same stuff, but have different record collections, so it's exciting because we are always chasing tracks off each other and discovering new things. There will be a rough plan for the club show, but I think both of us will just be vibing off each other and enjoying it.
Levela:
The mix was just off the cuff, but with this back-to-back at fabric being the first time we've ever played together in a club scenario I'm sure we'll formulate a guideline for how the set will sound but in the moment, that doesn't always work and we may just end up free-styling again. It'll be a new experience for us, as well as everybody in the room at the time.
How do you think your styles complement one another?
InsideInfo:
Really well, I love Callum's music, we both have a pretty similar outlook on the way we work, and he's always surprising me with the stuff he sends over.
Levela:
I guess our sounds and styles aren't too far apart at the moment, so I feel they gel together naturally.
Where do you both find most of the records you play in your sets?
InsideInfo:
Friends, promos, stuff we make. I still go and search for stuff I don't get sent, buying things online or chasing down tracks I've heard people play.
Levela:
Personally, around 50% of my DJ sets are made up of music from my producer friends, label promos and some classics thrown in for good measure, whereas the other 50% is mainly my own music, remixes and special VIPs I prepare for sets.
What are you up to through the rest of 2020?
InsideInfo:
I'm off on a short trip to Norway soon to get some inspiration in the freezing cold mountains, then when I'm back it will be pedal to the metal getting stuff wrapped, including the tracks Levela and me have on the go. There is a lot of forthcoming music including a new Circuits EP (Kasra and me), which has just been completed, more singles, and a really cool remix project for Ram Records which I've been working on with the original don Ant Miles.
Levela:
Myself and Paul have started working on a bunch of tunes together, so we're looking forward to carrying on with them and seeing what final project ends up like. Apart from that, I have a solo EP coming on Critical Music in April, plus I've been collaborating with some other great producers recently such as Emperor, Document One, Kasra, and Particle.