News
Audio: Listen to Ceri's purple dub house mix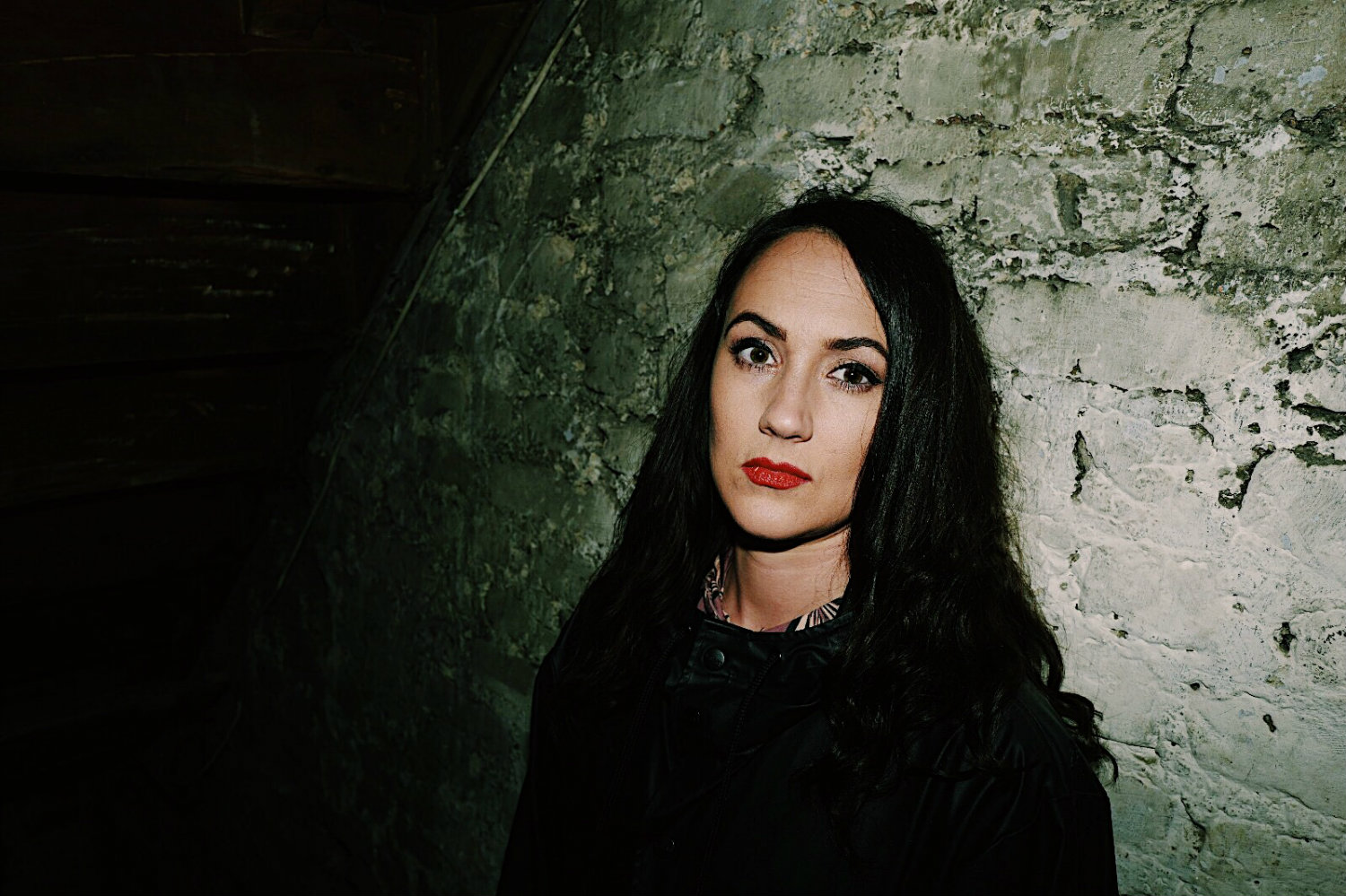 "Coming to fabric was a huge influence on me becoming a DJ," says Ceri, the London-based DJ and producer joining us next on 25th August. "I didn't care who was playing, but I cared about what they were playing. I started hunting down the tracks I liked, which sent me on a journey of new music discovery." This journey has taken Ceri far since then. She became one of the capital's favourite spinners as one of the residents at afterhours haunt Jaded, and has since landed sets at career-defining parties like DC-10 and Burning Man. Her sets typically take in dub techno, classic house, UK garage and most notably deep house – the same sound she champions via her label Find Your Own Records. For her mix for us, she stitched together strains of dub house and techno that she links to the colour purple.
Download:
Ceri fabric Promo Mix
Is there a theme to the mix?
It's purple. I hear and see music as certain colours for different sounds. This mix is definitely purple. I planned three different mixes and then decided which one I was going to record on the day I needed to record it. The others were blue, green and pink (acid house, techno and classic sounding banging house). The mix I ended up recording is a mixture of dub house, dub techno, house, and garage with a vocal surprise at the end… this kind of sounds like it shouldn't work, but hopefully it does!
Where did you source the records from?
I've used a mixture of old music, vinyl only music, digital music, never to be released music, new music that will be out soon, and a cheeky surprise happy ending. I firstly went through some of my vinyl and chose tracks I have loved for many years, realising that certain tunes I seem to always go back to, must be good and represent me if I haven't got bored of them yet. I then did the same with some of my digital music collection and ended up with around 16 hours of music to choose from! That's why I narrowed it down into groups according to colour and style. I also went through promos. Something, to be honest, I don't do as often as I used to, because of the pure amount of shit I have to sift through to get to anything good. When I do get round to it though and find something amazing, it makes it all worthwhile. I messaged a few of my favourite producers and friends who make music to ask them to send me some tunes. I also got sent a cryptic promo from an unknown artist which I've used as the last track. Apparently it's someone I know but they aren't revealing their identity, possibly because the track uses a pop vocal and they don't want to get sued! I don't play stuff like that very often but at the right moment in a club it would definitely go off. I love tracks like that, you might have them in your bag for months or even years before you get the right chance to play them out, but dropping them at the right moment makes the wait worth it. I find it hard to do one hour long mixes, because I love playing long sets and playing lots of different vibes and styles depending on the mood, venue, crowd, and time of night. So it's hard to convey everything I do in such a limited time frame, and I haven't tried to do that because it wouldn't make sense to me personally or musically. All my mixes are quite different because they are what I feel at the time. People say I have a "sound" but I am quite varied in my tastes and each mix has a slightly different vibe to it, just like the music I release. I do like my mixes to build in energy or pace slightly as it goes on, rather than like some DJs who like to put out mixes that are on the same vibe throughout.
How did you decide to start producing? Was the decision linked to having something tangible to DJ with?
The main reason was that I had so many ideas in my head and needed to get them out. So learning to make music helped me learn how to do this. It's quite hard to hear something in your head and then actually make it a reality, even for established producers. I suppose it's the same when you see an amazing image in your head and then try and draw it, some people would be able to replicate it beautifully, but others wouldn't be able to come close. I've been making music for around 7 years now, and I'm still nowhere near as good as I want to be or know I can be. But recently I've finally reached a place where I am confident in my abilities and overthinking it less, and I'm always learning and trying new things too.
As you're a regular attendee here, do you feel that the club has influenced your approach to making music? A lot of artists describe picturing Room One when they hit the studio.
Definitely. Hearing music on Room One's system is such an amazing experience, the sound is so good. It's loud and clean and punchy all at the same time, and that's what I try to emulate in my music. The way the sound system is designed also seems to add a certain je ne sais quoi to the music, like no other place can. It's perfectly built for underground music. Not only does the sound of the room itself influence me, but also listening and dancing to other DJs there has done too. I came to see Mr. G last weekend, and Midland and Craig Richards the week before. I think as a DJ or producer it's important to still go out, hit the dancefloor, and immerse yourself in the music. Coming to fabric was a huge influence on me becoming a DJ, long before I had even started producing. When I first visited, I used to go to the drum & bass nights, and later after getting into house I used to visit fabric or the End every weekend for musical inspiration. I didn't know any of the DJs then, I was literally there for the music. I didn't care who was playing, but I cared about what they were playing. I started hunting down the tracks I liked, which sent me on a journey of new music discovery.
Can you talk about your forthcoming release plans?
I launched my label Find Your Own Records late last year, so there will be another release coming after the summer. There was a delay with the second release, this was slightly frustrating but can often happen when you're doing vinyl only… But, I believe in quality over quantity, and I am so glad I waited because I've got someone amazing who is one of my favourite producers on board. I've also got a release coming on Parasol Culture, some collaborations I can't mention yet, a remix of something amazing, and I'm working on something very special for Fred P's new label too.