News
Audio: Louisahhh introduces inclusive rave family, He.She.They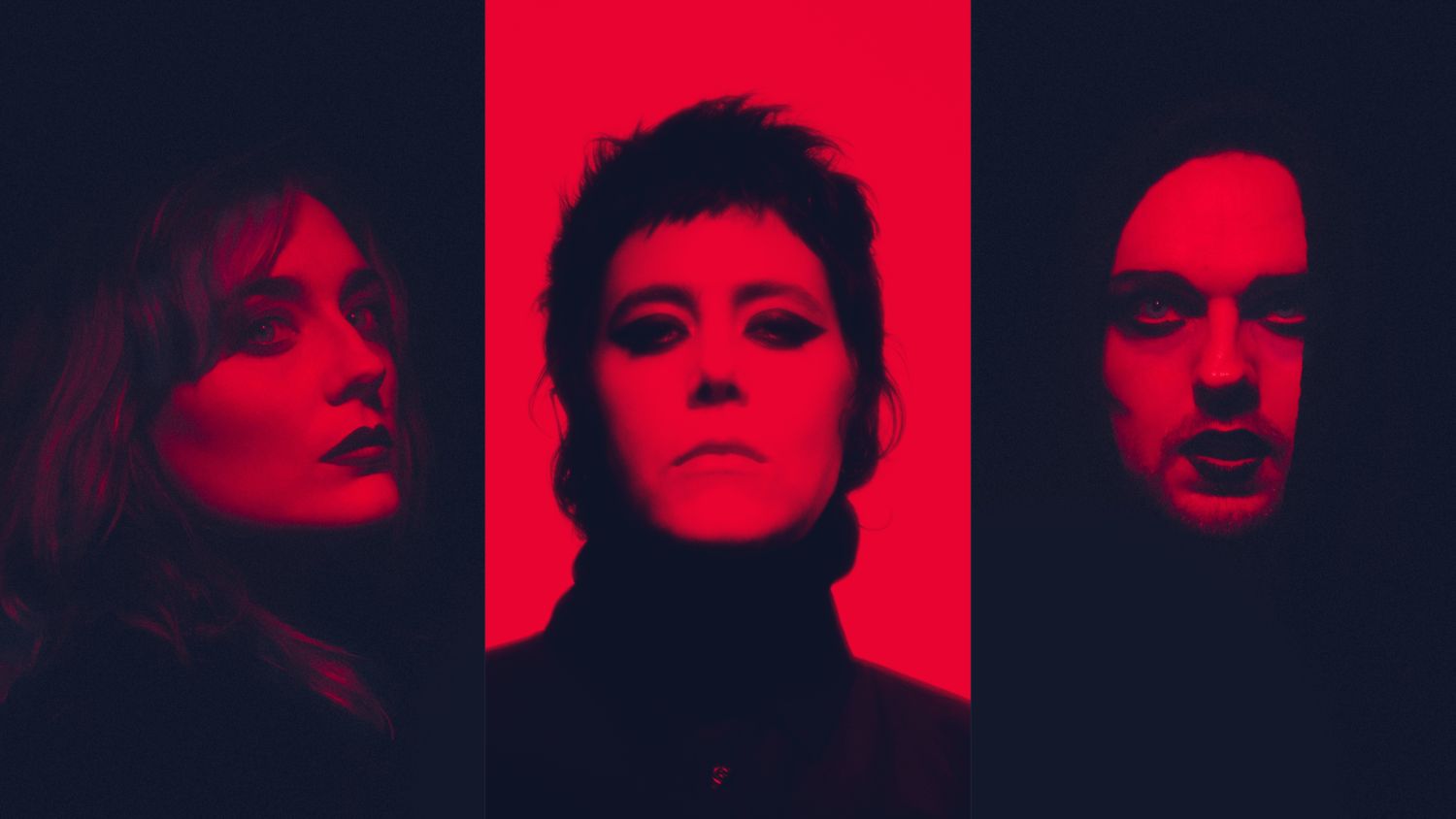 "Inclusivity" is a hot topic right now. Politically, socially and creatively, there is a stronger current than perhaps ever before in human history towards an intersectional diversity of different genders, races, sexual orientations (or proclivities), being recognized and celebrated. So often, however, when commercialized, this leaning feels like lip service, a way for a brand to show how progressive and open-minded they are without actually shaking up the system. As an example, 'International Women's Day' is often celebrated around the world by parties booking all-female line-ups that are typically male-dominated the rest of the year, or the annual "we have no budget but we'd love you to be a part of our International Women's Day celebration" email that haunts the inboxes of DJs who happen to identify as female. I came into contact with He.She.They when I played their parties in Berlin and London last year. The idea excited me, the notion of a party that was
actually
disrupting societal norms. Instead of traditionally socially segregated queer and straight, kinky or 'normie' club nights, here was something for everybody, the only requirement for entry an open mind and a desire to get down. I have since been impressed by the diversity of both the crowds (tourist bros with outfits emphasizing sneakers mingle with fishnet and latex-clad creatures of the night) and the line-ups (all genres of modern club music are represented by performers of multifarious gender-identities, sexual orientations and races), living up to the He.She.They tagline: "a place without prejudice for people to be people". The care, authenticity and boldness of this mission is evident in the atmosphere of the events; I can't think of a better way to encourage inclusivity, diversity, true acceptance of 'other' than raving with them, and the parties buzz with this energy. I am delighted to be a part of this loving, courageous, subversive and joyful movement. Ahead of my appearance at the party's Farringdon takeover this Saturday, I recorded a new mix, before catching up with the two brains behind He.She.They, Steven Braines and Sophia Kearney.
Download:
Louisahhh fabric x He.She.They Promo Mix
For the uninitiated among us, can you please describe what He.She.They's event concept entails?
He.She.They is an events series we devised based around creating an accepting, family-vibed party which we would want to attend ourselves. We're endeavouring to breed an atmosphere of fantastic music curation, kind people, and a polysexual space for people to experiment and explore everything from their wardrobe to their sexuality or gender identity; to meet and mix with different types of people, and have a general release from the shackles of social normality.
What would you say makes He.She.They differ from other club nights?
He.She.They celebrates queer culture, but in an inclusive environment. We don't feel queer culture should be segregated, but individuality should be celebrated. The party can exist in venues which may pull a more traditionally straight crowd, no-one is turned away if they have a kind and welcoming attitude regardless of their chosen gender identification, age, race, religion or sexual preference. We want to be a space where people can inspire each other and open up each other's minds, break down stigmas and feel comfortable to explore their creativity within themselves, whether that's with a make-up look, music taste, outfit or bringing new people with them into a space to experience the weird and wonderful world of He.She.They. Essentially: Experimentation. Is. Encouraged.
How do you set up your parties to get people in the right mood?
We're really lucky to have a very varied friendship group in every sense, and to be honest we had so many amazing gatherings where everyone felt like a family even though we were all so different. A lot of the artists who play on the bill or are residents for the brand are friends of ours. As Steven and I are both music managers first and foremost and have travelled a lot with our acts, we have been to a lot of clubs, festivals and parties and this concept was born from us wanting to create something we would be really excited to go to. We use our social media outlets to share educating and interesting articles we find online about diversity and inclusivity, as well as iconic imagery and videos from our parties. You can see the sort of debauchery that has gone on at our previous events
here
.
"Experimentation. Is. Encouraged."
These parties have a deep sense of the modern club aesthetic - what, in your eyes, are fashion's ties to the world curated in these parties and in nightlife today?
One of the mantras of our parties is: "Experimentation. Is. Encouraged." Fashion culture has to constantly push boundaries year on year, otherwise it's not forward-thinking and gets disregarded. We felt nightlife needed a little worldwide shake-up and for people to express their wild, naughty sides a bit more. The roots of house, disco and techno predominantly started with people of colour and the queer scene in places such as Chicago, Detroit and New York. Where people were experimenting with music, nightlife and creating atmospheres of acceptance and fun, it feels like a lot of clubs have lost some of that over the years and whilst a lot of that can be attributed to rising costs in rent, threats of venue closure and pressure to book headliners to sell enough tickets to make those previous risks worth it, along with lots of other challenges we have heard promoters are facing, we wanted to build a party that was built on what you come to experience. That includes incredible music selectors to guide you through your evening; not just who you want to stand and stare at with your phone in front of your face the whole time. We aim to add another voice of change with this party that will slowly but surely push diversity and inclusion. We're also working on some He.She.They apparel, so watch this space for where our brand meets fashion down the line.
What inspired you to start the series?
Our job has allowed us to travel round the world with our artists. Having been to a great many parties and festivals we found ourselves always wishing bigger club venues threw nights that were queer or more interesting or that underground queer parties were not as segregated into a sub-genre of queerness. As important as having those perceived safe spaces totally are, there was actually a chance that they had the potential to create some of the very segregation they were trying to dismantle over an elongated period of time, because even within queer culture you had to pick a lane and stick to it. There are a lot of queer underground nights who are flying the flag for inclusivity, which we totally respect, and we were in a unique position to book people from those nights and bring the concept to traditionally straight venues. Therefore, we're bringing more people together to be kind and respectful to one another, which is our main aim. Whether people come to He.She.They based on an act on the line-up or because they regularly visit the venue, we want them to come again because they really loved the energy of the party, they know they can be as individual as they like, make new friends and the music was on point. And, of course, because they have been inspired for their next fierce look.
How do UK crowds differ from those at parties you've thrown abroad?
London is our home and it is where our clubbing families reside. They turn out for us in large numbers and support time after time and we are eternally grateful. Another thing that actually inspired us to start this series is our incredibly diverse, open and welcoming friendship groups, who have embraced the concept and turned what is normally some of our wild after-parties into essentially the actual party. Every other party has been so receptive and up for the rave, but we do feel London goes the wildest with its looks! We appreciate people can be nervous to experiment with their look and it takes time for a brand ethos to spread and sink in, and for people to gain the confidence to lose themselves in the fun of preparing a look for a party and bring it to the dancefloor. This is not a party to be 'seen' at for the sake of it, it's a party to express and lose yourself equally. We massively respect all those who have turned out in their wildest looks for their first HeSheThey, there have been many! Having said this, you will always be welcomed however you choose to dress as long as your attitude is on point. We want people to push their boundaries, whatever that means to the individual.
"The main thing is having an open mind."
What's one thing attendees should keep in mind before coming to He.She.They?
The main thing is having an open mind. Come with kindness, cheekiness and don't take a party or yourself too seriously for an evening. Treat others how you wish to be treated in a place without prejudice. Come with friends and make new ones along the way, pay compliments to strangers. We want our loving family vibes to grow, we want this to be the party where you say to your friends, next time, you HAVE to be there.
What's been your proudest moment so far?
We'e just overwhelmed at how fast it's grown, but we've stayed really true to the reasons we first put on the party: that we wanted to change the paradigm to show that you can have nights where everyone who is open-minded and can feel welcome. We found a big tendency that today's house and techno nights often have all-male DJ line-ups (usually CIS and white) with exclusively female dancers, and even in queer parties (again usually CIS and white) all-male DJ line-ups with male dancers. It just seemed odd to us given our friendship group and society in general that too often womxn, people of colour and a whole host of intersectional people had zero visual representation and sometimes weren't even part of the conversation. We've always booked talent first and never tokenistically, but the truth is you don't have to as talent is not solely the preserve of CIS white men. At our New York party, for example, all the DJs happened to be womxn of various sexualities and racial backgrounds and our hosts also came from a wide variety of genders, sexualities, body shapes and racial backgrounds. Unsurprisingly, a lot of feedback on our night was how the crowd was very mixed because the programming made the space feel more plural and democratised. That was the same feedback as the first party back in London, which made us very happy.
What do you expect the party to accomplish in the next five years?
I think ideologically we will have achieved something really good if the concept of inclusivity and diversity is adopted more by other nights, events and festivals. On a business level we're ultimately more than just a club night – this is just what people can see at the moment. We have a fashion brand that we're going to launch soon, but we have the appetite to do everything from magazines to perfumes to TV shows. We'd love to be in a position where we can do more advocacy to amplify the voice of intersectional people so it cuts through the noise.
Can you name any other collectives you feel really in touch with?
We love all nights that push the boundaries and are a bit weird and run by other open-minded people. Steven used to be a podium dancer at Manumission back in the day, and Sophia literally loves visiting Berlin to get lost in Berghain and Panorama Bar. There are loads of people doing a lot of good things besides the London-centric list here, which we've experienced between us, but some of the nights pushing boundaries include Inferno, Shutdown, Little Gay Brother, Spin Cycle, BBZ, Gold Snap, Pxssy Palace, Kaos, Limelight, BOMBSHELL!, Femme Fraiche, Torture Garden, Krankbrother and Club Anti Christ.
Louisahhh photo credit: Celine Bishoff Sophia Kearney & Steven Braines photo credit: Fiona Garden