News
Back to Back: Sigha & Shifted in Conversation & Their Our Eternal Destination Mix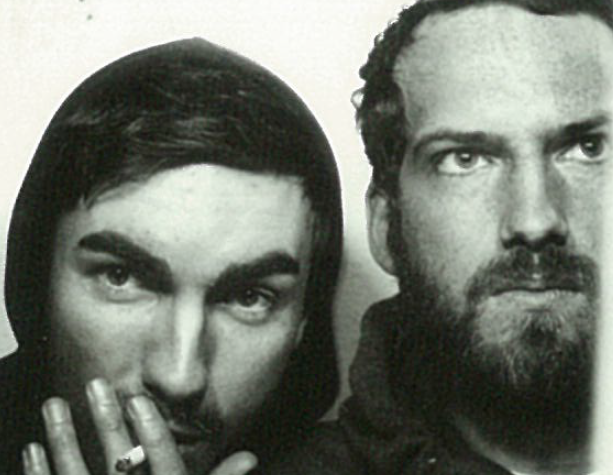 Sigha
and
Shifted
are two players working within this new mould of techno talent. Having both emerged over the last two years from completely different sonic folds, their individual interpretations of the four four field has garnered them the highest respect from techno heroes like Ruskin, Regis and well, all the major heads out there. But aside from the trajectory of their respective journeys there's something further that the two producers have in common; the pair both have their own record labels (Our Circula Sound and Avian) that operate a very particular A&R approach that runs deeply in line with their own output. Having both relocated to Berlin it makes sense that they've joined forces for a joint Avian and Our Circular Sound tour, which is set to arrive in Farringdon this Saturday. In anticipation the pair have recorded us an exclusive mixtape of the types of sounds we can look forward to emerging on their respective labels in the coming months. As well as getting together for the mix, they also went head to head on the record where they talk shop, new musical discoveries and future ventures…
DOWNLOAD:
Sigha & Shifted - Our Eternal Destination (AVN/OCS-TAPE001)
Sigha:
what are you up to at the moment? I know you've been working on your Covered In Sand project a lot recently, What was the thinking behind keeping this separate from your Shifted identity?
Shifted:
My second LP is obviously taking the vast majority of my time, I think I'm about half way through that.. and yeah, as your aware I do have a fondness for changing names for different projects, the Covered In Sand thing being the most recent. I write quite a lot of music, and it often comes out sounding quite different both sonically and stylistically, so it makes sense to me to do things under different names rather than diluting the Shifted name with stuff that doesn't fit that mould. Judging from the amount of stuff you're sending me to listen to at the moment, your obviously going through a bit of a creative spurt. What are you aims this year? Your LP came out not that long ago, how do you see yourself moving forward from that?
Sigha:
After finishing the album I felt I was really struggling to get into a good headspace to write, I suppose this is a common thing but it hit me pretty hard. Over the last couple of months or so i feel like I've finally found a positive place again. Right now I'm finishing up an EP for Blueprint and OCS, as well as working on a few new projects I've got going on. Hopefully I'll have my Avian EP done before too long, which I'm well aware has been a while coming. What have you got planned on the label before that?
Shifted:
Avian seems to have quite a nice way of developing at its own pace without us really thinking things through too much, i don't like things to feel too conspired so it's nice to see things expand in a natural way. We have an LP project from SHXCXCHCXSH that we are very proud of, as well as it being their first full length, it's always ours as a label, so it's been quite learning curve for us all.. There's a couple of other artists getting involved with the imprint, A Vision Of Love is one, and another US guy who's productions have really impressed me lately. There's also a bunch of stuff lined up for our Mira sister imprint, so things are pacing up considerably. Those Positive Centre tracks have really impressed me since you sent them over, and I believe you have some other interesting stuff coming on OCS soon, what's the deal with him? And what else do you have stewing at the moment?
Sigha:
I'm really excited about the material we've got lined up, there's 12s from myself, Arcing Seas, A Model Authority and Positive Centre. I've really focused on finding acts and artists that fit with the label, not just sonically but people who understand the aesthetics and identity of the imprint. Positive Centre is a friend I've known for quite a while. Just before Christmas he sent me through some new material he'd been working on under what would become the PC alias, which immediately blew me away. There's a really unique sound to the project, it's built around a techno sound palate but the tempos dropped way down. There's a fair amount of artists working in this area at the moment, like the Modern Love guys who I know you're a big fan of, but he's managed to build the tracks with a huge sense of space and warmth that definitely keeps it unique. Aside from all that stuff what else have you been listening to recently?
Shifted:
There really seems to be a huge amount of quality music around atm, and where I seem to be finding more traditional Techno stuff less exciting these days, if you look to the fringes of the genre there is some incredible music. One thing I'd highlight would be that new Container record on Morphine, he did a couple of excellent LP's for Spectrum Spools but this one caught my attention far more for some reason, another one would be that Kareem thing on The Death Of Rave, he is someone who has been plugging away with a similar sound for quite a while, and now that sound is very 'in vogue' he is finally getting the props he deserves, great label in general as well, that Powell thing on there is quite possibly the strongest thing he has done so far.
Sigha:
Yeah I'm hugely into Powell's output recently. I've been finding myself digging back through records I grew up with more and more, after I've been working in the studio all day often I don't really feel like sticking on more of the same if I'm honest. The last few weeks I've been going through Sub Pop's back catalogue and the bands that were involved with or satellites of the seattle grunge scene. Mudhoney, Sonic Youth, Soundgarden et al. There's no tracklisting for this one but we can tell you the mix features music from: Burma Camp A Model Authority Arcing Seas Shawn O'Sullivan Worn Prostitutes A Vision Of Love Shifted Sigha Positive Centre SHXCXCHCXSH
Sigha and Shifted will be going b2b in RM2 this Saturday for the Avian/OCS takeover with guests MPIA3, Silent Servant and our own Terry Francis. More info and tickets are here.