News
City Guide: Apollonia's Favourite Food Spots In Paris & Berlin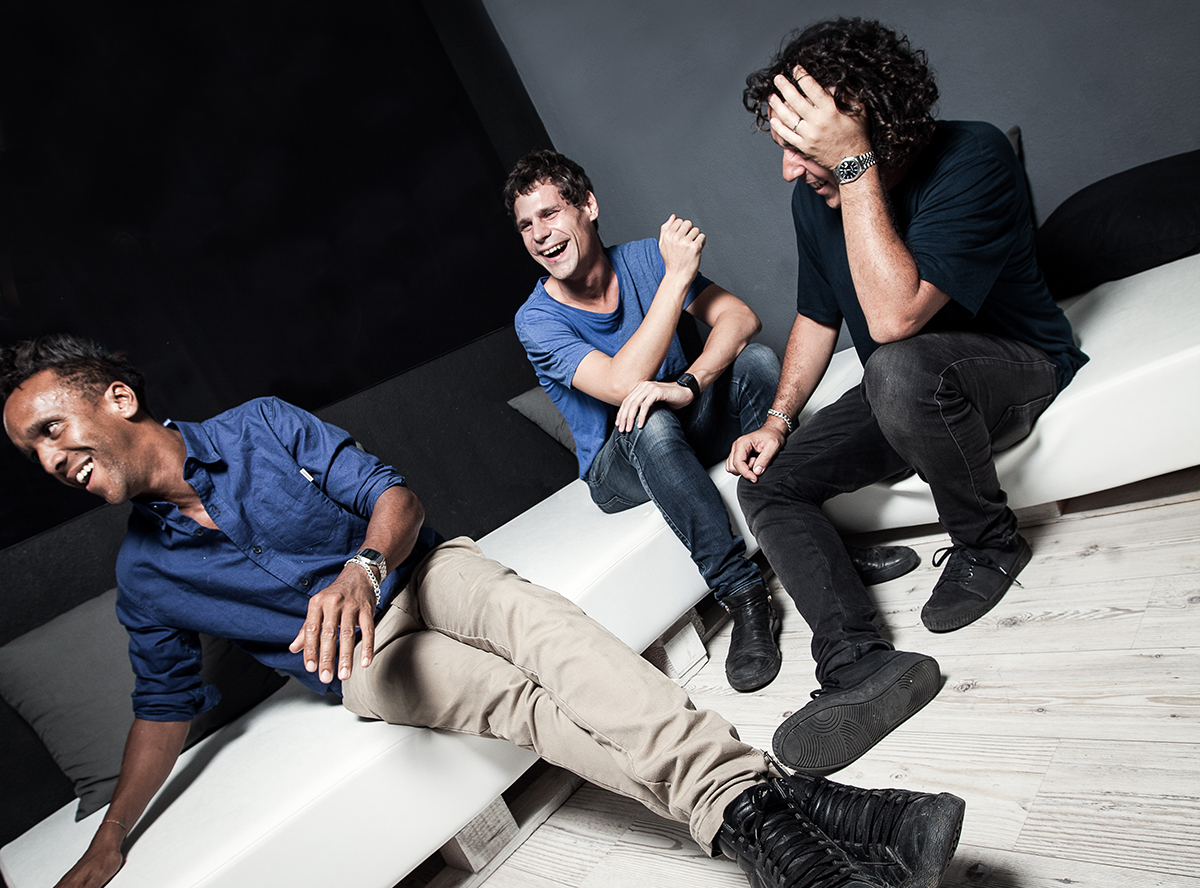 The last time that Apollonia brought their rolling party vibe to Room One was in December of last year. It was around then that we last caught up with one of the Parisian DJ crew, Shonky who relayed how the guys were enjoying some rare time in their Berlin studio, a city where they have been basing themselves in more and more. In between stretches of their extensive world tour in support of their
Tour a Tour
album they managed to grab a few days to catch up with friends, family and their own musical creativity in Germany's techno capital. Both Paris and Berlin are always on our top destinations for city breaks but it can be pretty hard without a reliable guide to find the dining spots that'll give you the best eating experiences without falling headfirst into the usual tourist traps. So we called upon this gang of DJ foodies to point us in the right direction, feeding of their winters and precious time at home they've deliver to us their eating guides for both Paris and Berlin before they return to Room One this coming Saturday night (
18th April
).
Paris
Breakfast: Cafe Marly, 93 Rue de Rivoli, 75001 Paris, France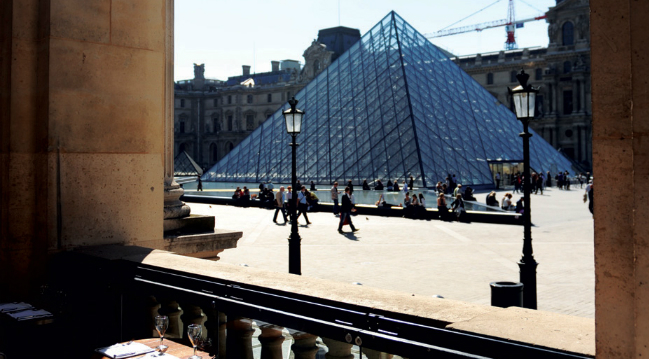 Now, if you want to have breakfast with a great view of the pyramid at the Louvre this is a super way to start the day. We often stop here for breakfast. It sets the day off nicely and gets us in a great mood to head out record shopping at Sychrophone.
cafe-marly.com/fr
Lunch: Miss Banh mi, 5 Rue Mandar, 75002 Paris, France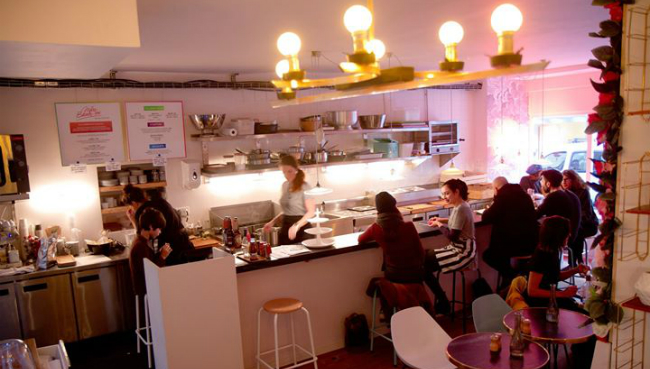 These guys do the best Franco-Vietnamese sandwiches, ever! We're good friends with Heidi and Fafi, the peeps behind it… they actually just opened the place up recently and we'll be regular customers there for sure and, to give you a little scoop, we should have a sandwich named Apollonia being served there very soon! The ingredients are still under wraps though….
facebook.com/missbanhmi
Dinner: Pamela Popo, 15 Rue François Miron, 75004 Paris, France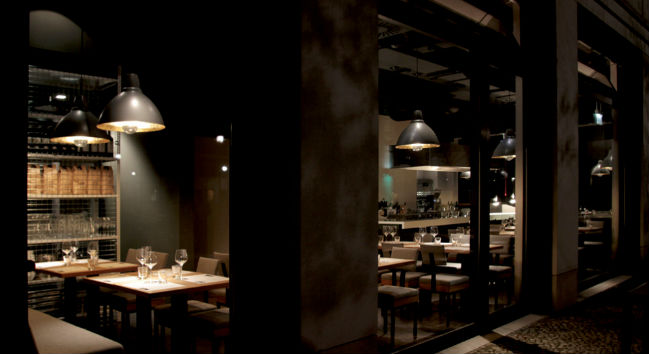 This restaurant is named after a song by the legendary singer Serge Gainsbourg, so you know you can expect nothing but quality here. It's not far from the Quai De Seine on the Marais side, a really nice location. This place is very cosy and intimate, ideal for a lover's dinner or a more business focused affair.
www.pamelapopo.fr
Berlin
Breakfast: Chipps - Jägerstraße 35, 10117
This is a really nice breakfast spot in Mitte. They serve up raw, organic food and we love going there after a long weekend, it's the perfect place to detox. We like to be good to ourselves during the week, especially when the weekend has been intense. It's important. We try lots of different things, we don't always stick one type of breakfast although we do love granola, that's become a favourite of ours lately. Throughout years of experience of intense weekends, we've realised that it's a good energiser.
www.chipps.eu
Lunch: Cocolo - Gipsstraße 3, 10119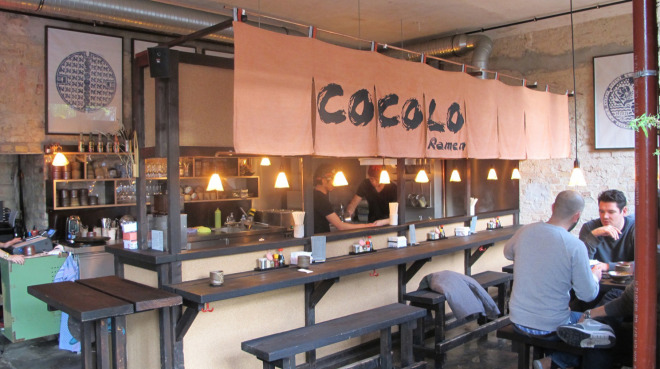 Cocolo is great for ramen. What's really good is that it's near Shonky's house and it's also a stone's throw from Hard Wax so you can go there for record shopping and head to Cocolo afterwards for some ramen. Parfait! You always meet nice people there and it's not expensive but still very good quality food. Best of all, during the summer they open their terrace and you have great views of the canal. We usually go for the ramen van tomme, with shrimps and pork and everything. Delicious.
www.oliverprestele.de
Dinner: Crackers – Friedrichstraße 158 10117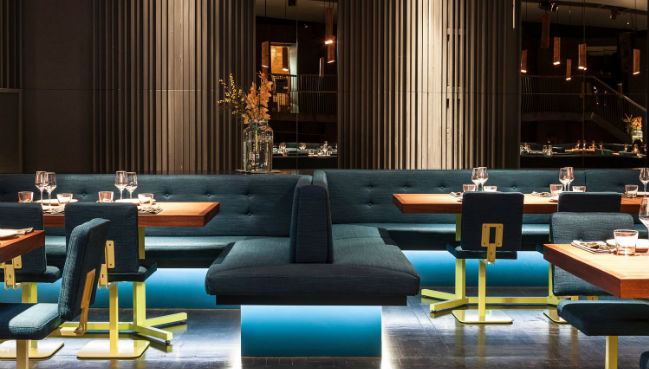 They have really nice food here and DJs on Tuesdays and Thursdays. It was formerly known as Cookies, which was a club and restaurant that served vegetarian food. It filled a gap here actually because, even though you can party every day of the week here in Berlin, Tuesdays and Thursdays were not so good. The food and service are great here.
www.crackersberlin.com