News
Cornerstone Tracks: Claptone lists his 10 all-time favourite albums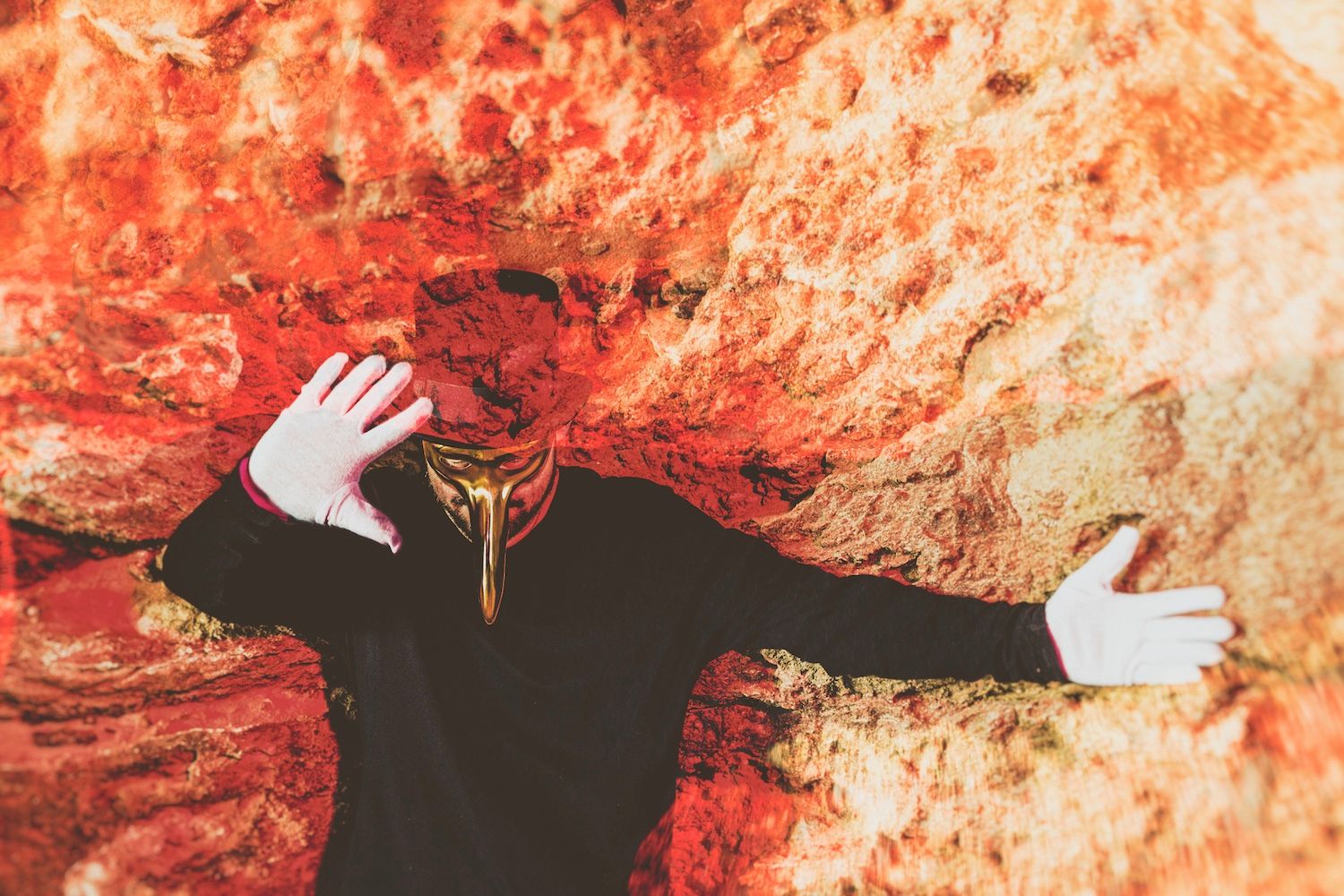 Claptone has quickly found a place in dance music's A-league. Living an existence shrouded in mystery, the Berlin artist has become something of an icon to many, as famous for his strange golden beak mask as he is his pop-affected house hits. For all its light-hearted charm, there's an obvious appeal to Claptone's approach: now one of the scene's biggest hitters, today he packs out clubs in every city he visits. His next one for us is another all night long musical journey at Forms on Friday, and ahead of landing, we invited him to select 10 of his all-time favourite albums. For his list, he spoke about the electronic records he loves, with a serving of 90s grunge, classic hip-hop and contemporary pop to boot.
The Doors – The Soft Parade [Elektra]
There are so many inspiring records that have been produced, more than I could ever listen to in one lifetime. But don't miss out on The Doors'
The Soft Parade
for its organs and Rhodes – and of course Jim Morrison's immaculate voice. Timeless music that will inspire for ages to come.
How old would you have been when you first heard this?
I felt like a child when I heard these imaginative organ melodies, like a teenager when I understood where the lyrics are aiming, and like an adult seeing Jim Morrison rebelling.
What sort of stuff were your parents listening to when you were growing up? Did you pick up much from them?
I can't even remember if I had parents. I probably do or did have them, well at least I am a brainchild of someone. What music they listen to – I can't say.
The Beatles – Sgt. Peppers Lonely Hearts Club Band [Parlophone]
I love everything about this record, from the bold production, to the soul-opening lyrics and killer cover art. Considered by many as one of the greatest albums ever recorded,
Sgt. Peppers Lonely Hearts Club Band
showcases the true genius of the group's song writing. A deep dive into oneself through melody and infectious vibe.
Artwork doesn't always get the credit it deserves, but The Beatles had it on point along with the music. How does art affect your own experiences with music?
I think you are absolutely correct about artwork not getting the credit it deserves. Often the artwork speaks to us before the music itself. Speaking from a musician's perspective, finding a visual representation that fits the music perfectly is often one of the hardest parts of planning a release.
Some people say The Beatles invented dance music with Tomorrow Never Knows. Are there any other big songs you've heard that you think altered the course of electronic music?
Kraftwerk. That's all that needs to be said. Truly mindblowing.
Nirvana – Nevermind [DGC]
Opening with arguably the most iconic guitar riff of all time,
Nevermind
is a showcase in expert song writing with a rough and ready aesthetic. Cobain's voice and lyrics are top shelf, and he singlehandedly inspired the new wave of grunge bands that subsequently stormed the charts and radio in the following years. Look beyond the iconic
Smells Like Teen Spirit
and you will find even more killer tracks. Kurt Cobain forever.
Are there any other bands or styles that impacted you pre-Nirvana and the grunge era?
From the 70s, Popul Vuh, Neu!, Tritonus, and Ekseption.
Depeche Mode – Violator [Mute]
Depeche Mode's celebrated
Violator
album stands as a pop landmark, and a symbol for what is possible when artists manifest uncompromising music. This album has accompanied me and my world travels for many years, and surely will continue to do so. A true body of work, everything fits together with such beautiful synchronicity.
What do you think makes an ideal 'travelling' record? Is there a certain type of sound you like to listen to when on the road?
It all comes down to a feeling – a longing for adventure. On the road, I often find myself listening to music inspired by the places I've just visited. Having just left Argentina, I've got some gorgeous tango on my playlist. Remaining open to anything and everything has been a central principle in my journey through music.
How much work are you doing on making new music or looking for stuff to play while you're travelling on tour?
I absolutely love making music on the road – specifically on the plane. Nothing beats looking out over the clouds and trying to soundtrack the emotion of our beautiful planet and its impressive sunsets.
De La Soul – 3 Feet High And Rising [Tommy Boy]
I have to mention
3 Feet High And Rising
by De La Soul, for the awe-inspiring use of samples and the grand smile it will bring to your life. An album that sits both in my record collection and on my phone, I could listen to it in any place, for any occasion and still remember how I felt when I first heard it many moons ago.
How many records do you own?
Somewhere in the thousands. And I love every single one of them!
Where are your favourite places to find old vinyl records like this in Berlin?
Funnily enough, in my own collection! Since I've been collecting for so many years, naturally, I've forgotten about a couple of records over time. Rediscovering gems from the past are part of every music lover's best experiences.
Wu-Tang Clan – Enter The Wu-Tang (36 Chambers) [RCA, Loud Records]
A seminal hip-hop masterstroke. The energy behind their raps stands tall next to the enigmatic sampling and rough beats. An album that will somehow forever sound contemporary and youthful. I'm gonna put it on right now!
What do you like to put on to unwind when you're at home?
Anything and everything! Miles Davis is on right now.
Do you find that listening to non-electronic music outside of your work time helps fuel your creativity?
I'm most inspired by the moon and the stars. The movements of the tides and the cascading waves of the oceans.
Wu-Tang were masters of sampling. How much does sampling inform your own studio work?
It's no secret that sampling helped birth modern electronic music, especially house and techno. A great tool to spark and facilitate creativity.
Cassius – 1999 [Virgin]
Cassius'
1999
changed the rules for dance music forever. Youthful, unbridled energy manifested into what some would consider a perfect record. What Zdar and Boom Bass created decades ago somehow still sounds futuristic and very forward-leaning. I have also been enjoying the recent album that came out. Cassius forever.
It's hard to believe this was released 20 years ago, around the time we first opened our doors. Do you remember any clubs or specific nights that impacted you at a young age?
I don't remember anything from back then. Wait – that doesn't sound like me? Maybe I do...
Billie Eilish – When We All Fall Asleep, Where Do We Go? [Darkroom, Interscope Records]
It's no secret that everyone loves Billie – and for good reason. She is everything that is right about pop music today. Left of centre, non-standard DIY song-writing and production has brought a long-needed sense of intimacy to pop radio, and nobody does it better than her.
It's amazing to see how electronic music has pervaded the consciousness of many pop artists in recent years. What do you think of pop music in general today compared to a decade ago?
Artists seem to be taking more risks these days, and listeners seem to be listening to a broader range of music. It's a great time for music lovers and music makers!
What radio stations do you typically listen to nowadays?
I love listening to local radio stations in the car, while touring or on holiday. Thanks to Shazam, many of these great tunes that I would have never discovered have made it into my personal collection.
The Chemical Brothers – Surrender [Freestyle Dust, Virgin]
Released in 1999,
Surrender
is my favourite album from The Chemical Brothers! Synth-heavy house tracks like
Got Glint?
are paired with ambient-folk guitar cuts like
Dream On
, creating a listening experience that rewards you with every new tune. The perfect album for headphones, I still discover its hidden sounds and riffs with every listen.
Dream On is definitely one of their most enduring tracks, with surprising crossover appeal. Do you think their approach to melding guitar instrumentals with electronic styles influenced you?
For me, some of the most interesting stuff coming out right now is a mix of pure electronic production and very acoustic sounds with traditional instruments.
Have you ever played stuff like this in your sets?
Things get crazy at the afterparty. Oh, and
Free Yourself
was the intro to many of my sets last year.
Kraftwerk – Mensch Maschine [Virgin EMI]
This album sounds like it could have been made today, or better yet, even ten years from now. From their Düsseldorf studio, Kraftwerk crafted incredible music that was and will always be unmistakable. A genre-melding kaleidoscope of tones, textures and melodies – the birth of techno as we know it.
It's interesting when you say this "could have been made in the future" – in the past many producers seemed to aim for that, whereas nowadays people listen to a lot of older techno and aspire to recreate a more "classic" sound. What do you think of the quality of most output now compared to, say, the 90s?
Good music is good music.
Do you think your records are a good representation of electronic music in 2020?
I think my records are a good representation of my tastes as a DJ and producer. Focusing on the music itself, without drawing comparisons and learning to live in the present moment is a major key.
Where do you think electronic music is headed another 10 years from now?
Only time will tell. I'm excited to find out!