News
Crate Diggin': Groove Armada Pick 5 Killer Disco Cuts (That They Probably Won't be Playing at fabric)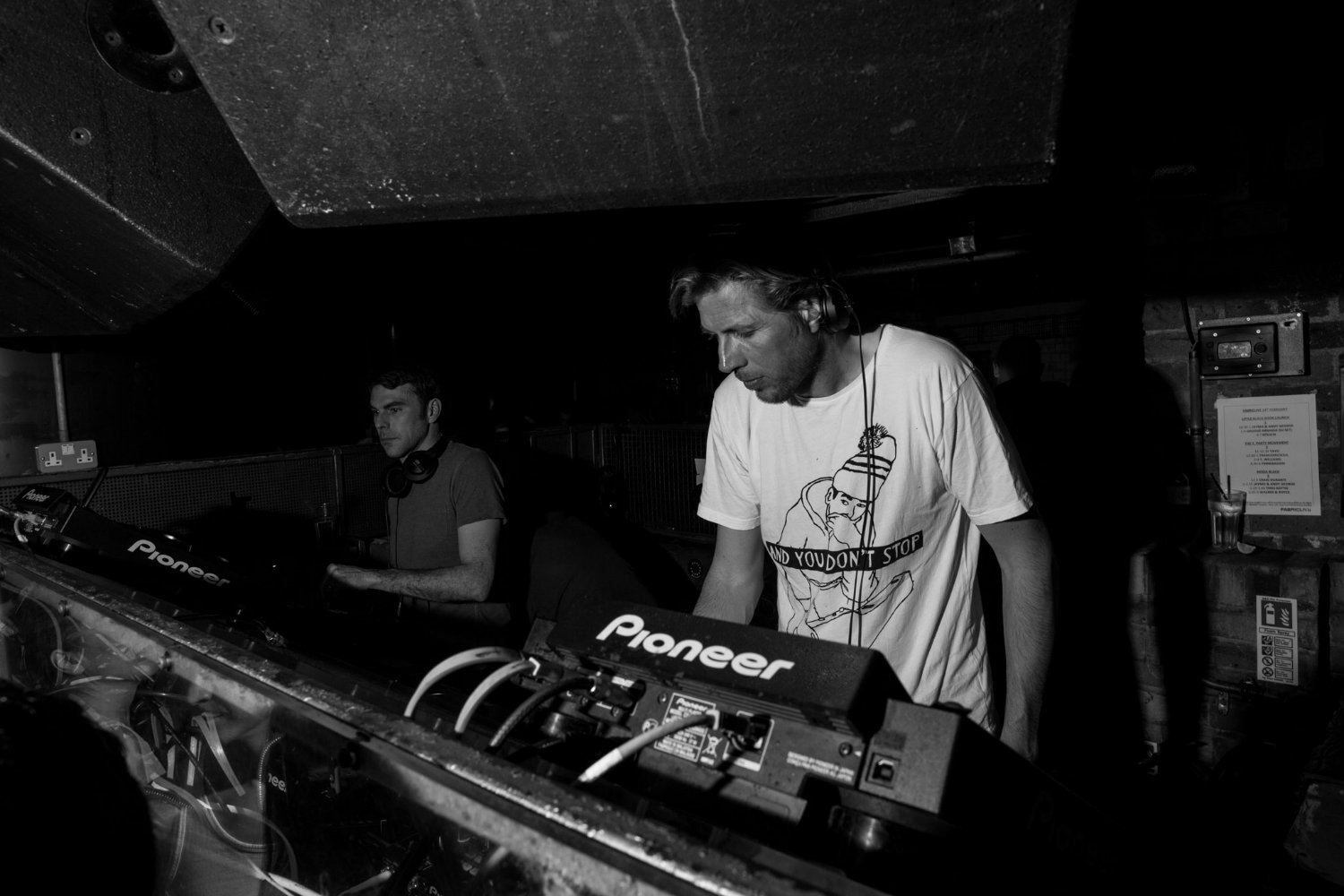 Draw up a list of the UK's most prolific electronic music duos, and it will only be so long before someone mentions Groove Armada. Andy Cato and Tom Findlay first emerged during the country's golden era of house music in the 90s, and with hits like
I See You Baby
and
Superstylin
they became one of the world's most successful acts. Across the last 2 decades they've put out eight studio albums, with their work spanning across labels like Sony BMG and Columbia. Throughout their career they've also stayed dedicated to the underground, and their regular appearances with us remain some of the most anticipated in our calendar. While house music has always been the main weapon in their arsenal, their record collection also spans across the spectrum of dance music. When we contacted them to pick out 5 key records ahead of their return to Room One this weekend, Tom Findlay dug out a selection of essential disco cuts that have inspired him along the way.
Esto Parese Amor - Vincent Montana Jr.
Instrumental disco at its very best, one of those cuts where you hear the roots of house so clearly in disco. In truth if there's one disco record I could probably drop in the middle of a house set without missing a beat or raising eyebrows this would be the one – the production is so on point, and the way the track is arranged makes it classic 3am territory. For the record Vince Montana was a member of MFSB, and the founding member of the Salsoul Orchestra, so it's fair to say he knew his way round a dancefloor.
Found a Cure - Ashford and Simpson
I've always unashamedly loved Ashford and Simpson's chugging 80s smash
Solid
, but for something sleeker, sexier and guaranteed to make you move, look no further than
Found a Cure
. This was a record I first heard played by the brilliant Idjut Boys, who were residents at the earliest parties I played at 333 a very long time ago. Hearing this brings back memories of that brilliant, sweat-soaked basement room there that they always made their own.
I Owe It To Myself - The Gap Band
I've always thought The Gap Band were a criminally underrated outfit. Whether it's the rowing boat craze of
Oops Upside Your Head
, or the faint whiff of 80s leather trousers and silk shirts, it's a band that never got the credit they deserved. All of their albums are worth checking out, and in terms of slick automatic soul this tune is close to perfection. It became an anthem for me when I first started DJing in Manchester in the 90s.
Get On Up And Do It Again - Suzy Q
It's worth including for this video alone, I first came across this track on a Soul Jazz compilation by Mantronix called
That's My Beat
– it's worth checking out, and something of a steal right now on
Discogs
. The groove is infectious, and the slightly husky vocal delivery nothing short of slamming.
My Sensitivity - Luther Vandross
This should be a Balearic anthem, and I've really no idea why it's not. Next time I get a shot at a Mambo sunset set, this is in the bag. I could equally have included Luther's seminal
Give Me The Reason
in the list, but right now this record isn't leaving the Findlay family stereo. It's just a gorgeous chorus and one of the very best voices soul music has ever produced. Respect.