News
fabric Welfare: Be safe this summer - ecstasy warnings and harm reduction advice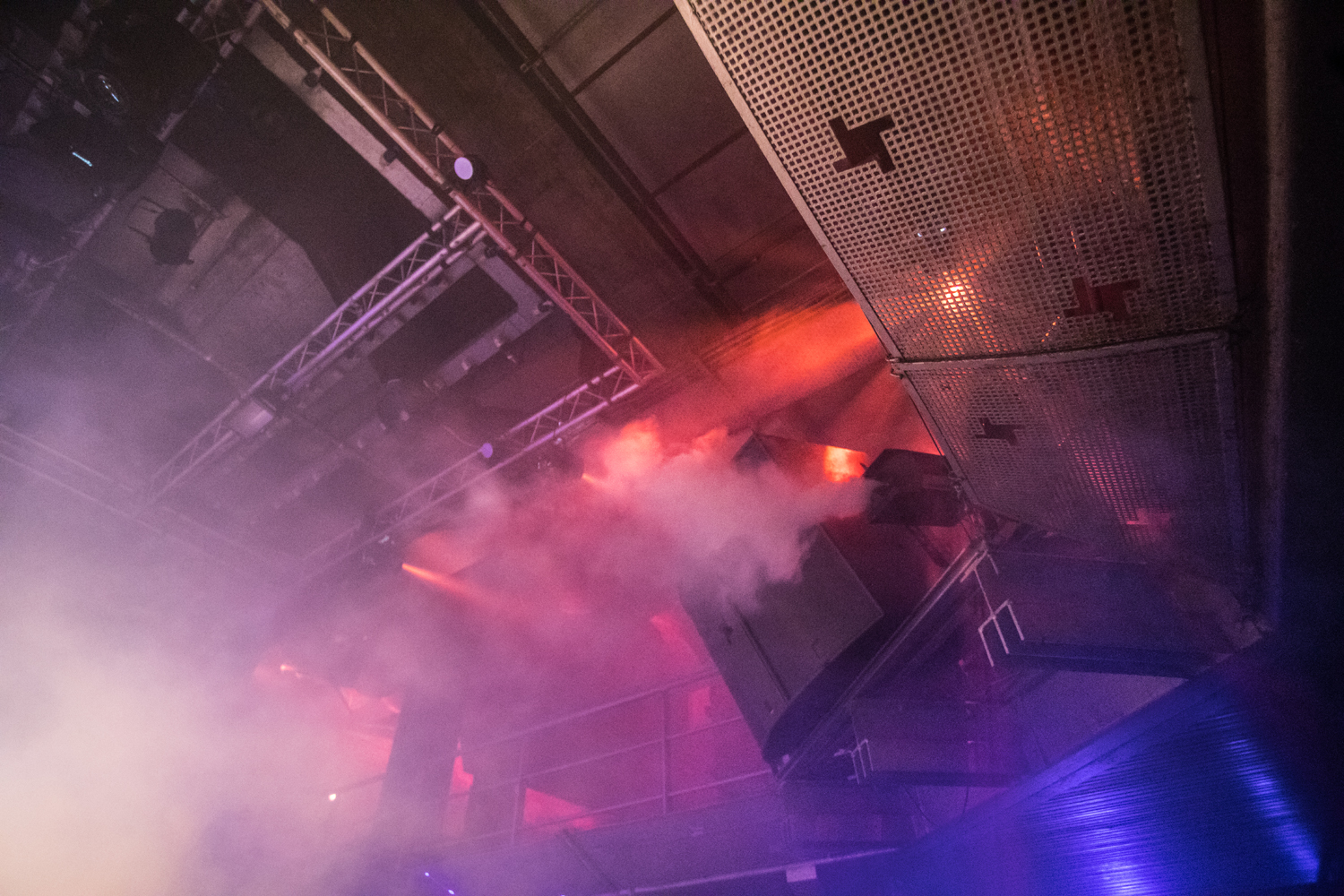 It's a sad but undeniable reality that as soon as summer and the festival season begins there is a marked rise in the number of hospitalisations and even deaths from recreational drug use. Right now there are a number of drug warnings in circulation from harm reduction charity The Loop as well as the Greater Manchester Drug Early Warning System. Super strength ecstasy - in both pill and powder form - is in circulation in the UK. We advise all our customers to avoid taking these substances and always practice harm reduction advice. If you feel unwell when you are visiting us, come and see us. We have a welfare team and medic on site at all time. We offer non-judgement advice and help on site as well as a free water bar all night long. Please take a moment to read our Welfare policy here:
www.fabriclondon.com/welfare
Here are some specific pills that The Loop have issued warnings on, this does not mean that other pills are safe though. You should never presume any pill or drug is safe and never mix different types of drugs with each other or with alcohol.
Warning #1
ALERT: Pink heart pill tested yesterday in Bristol city centre. Sold as ecstasy but found to contain n-methyl pentylone, 100mg. This is a v high dose of this unpleasant, long-lasting stimulant. If you are at @LSTDbristol & are feeling unwell, please seek welfare or medical staff. pic.twitter.com/okCETdTdkk

— The Loop (@WeAreTheLoopUK) May 26, 2018
Warning #2
ALERT: Blue 'Punisher' pills (a skull logo in a superman shape) tested today at @LSTDBristol found to contain >300mg MDMA. This is 3-4 times a typical expected dose. Common harm reduction advice is start with a quarter and regularly sip water! #startlowgoslow pic.twitter.com/T4BsROy0jN

— The Loop (@WeAreTheLoopUK) May 26, 2018
Warning #3
Silver Bar tablets in circulation since 2015 with many different batches, some 4x more MDMA inside than others. Name, reputation and appearance of a tablet can't be trusted - always test. #TimeToTest #lovesavestheday pic.twitter.com/jsdLq44hHV

— The Loop (@WeAreTheLoopUK) May 27, 2018
Follow The Loop for up to date drugs warnings:
wearetheloop.org
Greater Manchester Drug Early Warning System alert: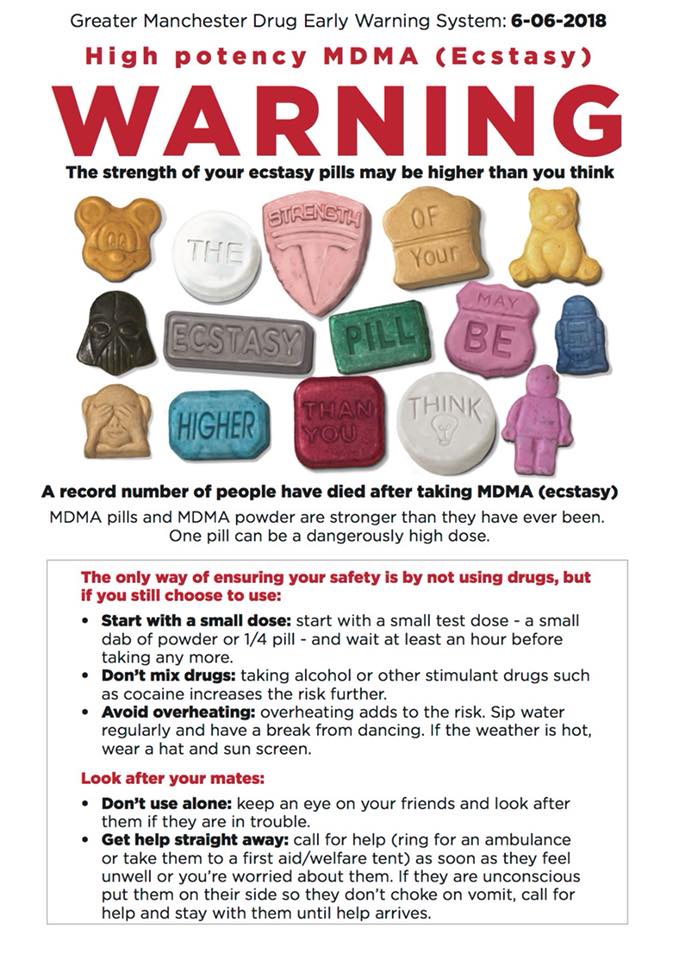 Photo: Anna Wallington