News
Feed Your Stereo with MMM's 15th Anniversary Mix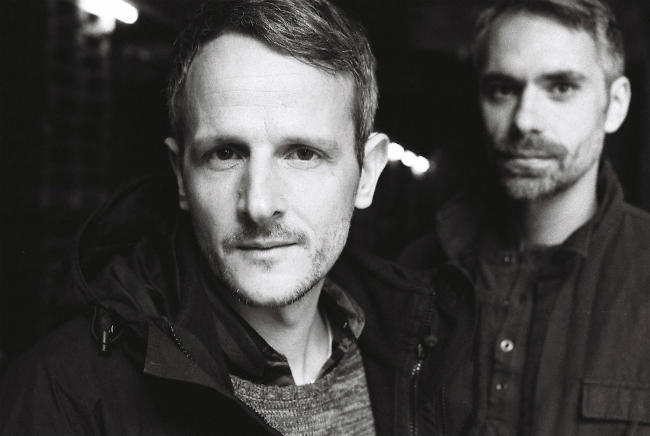 Some Thursday mornings deserve something a little bit better. I mean, yes, it's January in London, so if you look through a window at the outside world right now its probably a little glum and overcast, a mess of brickwork and windows trailing off into the distance. But when you pair that kind of a vision with the right kind of soundtrack, outlooks can change and the voyeur in you becomes exposed to a catalogue of half noticed happenings and little flickerings of other people's lives. Being cocooned in your own little soundworld gives you distance and sometimes a bit of perspective at a time of the year when a lot of your friends are reassessing what they're doing with their lives. Everybody wants that, right? Well, MMM, aka Errorsmith and Fiedel, and their live show is one of the very special guests performing this Friday night at the launch party for Ben UFO's FABRICLIVE 67 CD - along with Optimo and new Houndstooth signing, Call Super - and today they turned in this extra special mixtape that aims to the celebrate the fact that they've been making music together for 15 years and releasing music on their own MMM label since 1996. It's got all the hallmarks and celebrated pomp you'd expect if you're a fan of the music of any of MMM's composite musical parts, with that wobble bass on 'Dex' sounding as rip roaringly powerful as it did a couple of years back when it first came out. It's true that their 6th release together has been promised for a little while now, but this mix more than quells the wait, with the duo's remixes for Boys Noize and the Tshetsha Boys making their presence felt, offering a unique take on the mundane world outside your window if you let it.
Download:
MMM - 15th Anniversary Mix
Tracklist: 01. Errorsmith. Stiff Neck. Errorsmith 02 02. Anthony "Shake" Shakir. Piper. Frictional 016 03. MMM. Dex. MMM 5 04. DJ Pete. Latifah - Duro Dub Session. Counterbalance 007 05. Fiedel. Ferro. Fiedelone 1 06. MMM. Rio. MMM 5 07. Fiedel. Positron - unreleased 08. MMM. Nous Sommes MMM - live at Phono Festival 2012 09. Boys Noize. XTC - MMM Remix. Boys Noize Records 084 10. DJ Rush. Mo Power. Circuit 106 11. MMM. Donna. MMM 2 12. Fiedel. Andreas - Bonus Beats. Fiedelone 1 13. MMM meets Tshetsha Boys. Nwampfundla - Remix. Honest Jon's 065
Catch MMM live in Room One on Friday.