News
In Conversation: Defining D&B with Alix Perez and Sam Binga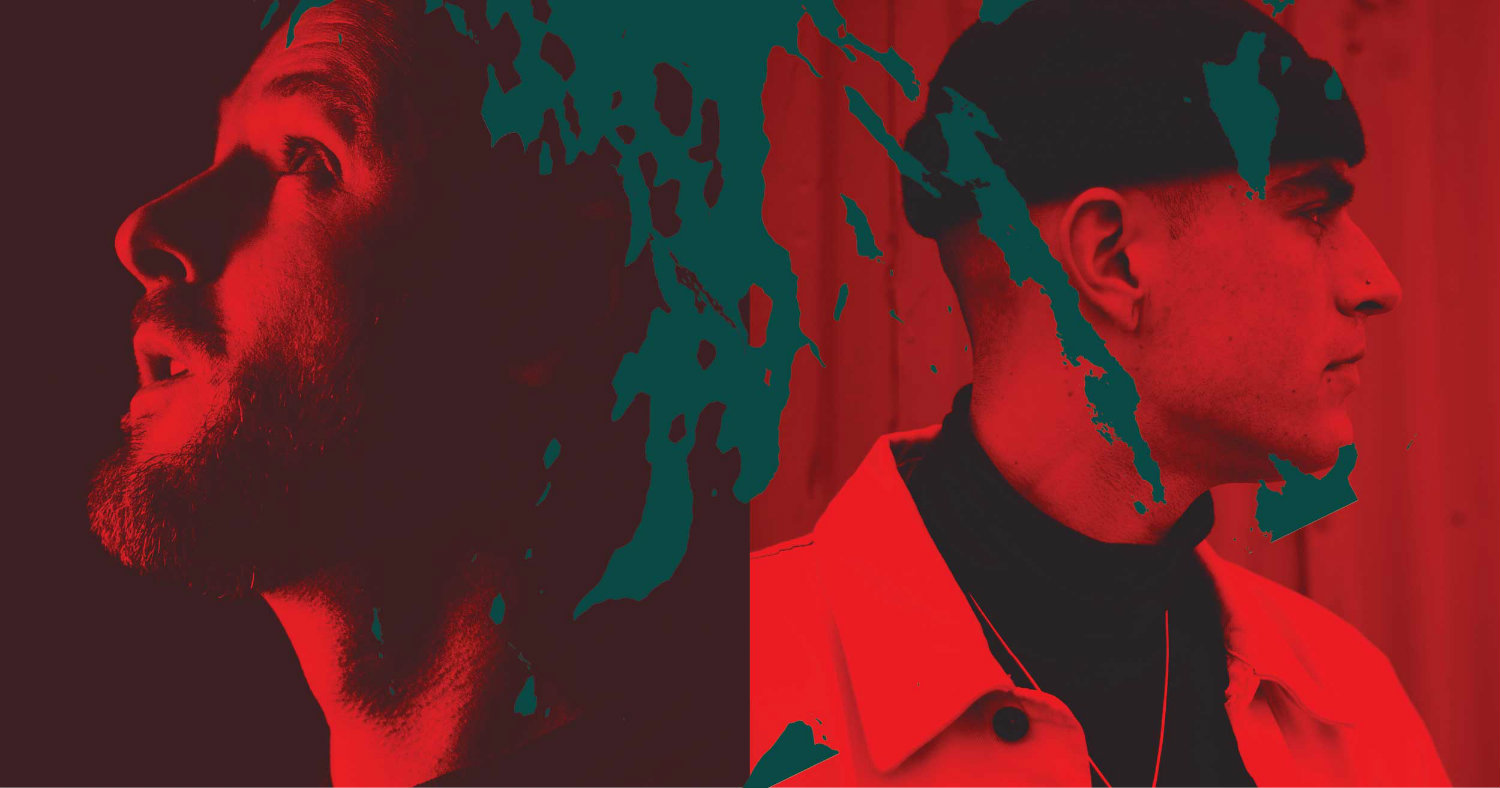 This Friday we're welcoming some of the cream of drum & bass back to EC1, with DJ Hype, Fabio & Grooverider, Alix Perez and Sam Binga all landing across our space. While Hype's extended Room One set promises to be a masterclass spanning the history of the genre, we're also particularly hyped and Perez and Binga both joining us in Room Two. The pair are surprisingly comparable – as part of the current generation of leading producers, both have left their own identifiable mark on the genre. Ahead of their return to the club, we caught up with both Perez and Binga to talk tempo, production tricks, and record picks.
Who were the first drum & bass producers you fell in love with?
Alix Perez:
Krust, Peshay, Photek… the list is quite large but off the top of my head that would be a good start.
Sam Binga:
Being honest, I fell in love with the music as a whole. My first exposure was taping
One In The Jungle
on a Friday night and listening back the next morning! In some ways, I think that's probably a good way to get into dance music – I've always liked the way the music is balanced between the producers and the DJ. Every track is important, but so is how they're put together. That said, I still remember hearing the early
Logical Progression
albums, Photek's
Modus Operandi
changed my life, and I still get star struck around Die…
Did you discover drum & bass through going to parties or listening privately? How long did it take until you pursued writing and playing music?
Alix Perez:
My discovery primarily came through my mum's record collection, which included some of the artists mentioned above. That was a starting point for me as an early teenager. I experienced the music at festivals and clubs later on down the line. My first memory of this was Dance Valley festival in Holland.
Sam Binga:
Definitely listening privately – I was either too young to go to clubs, or there weren't any nearby until I moved to Manchester. Once I did move, nights like Decadence at The Music Box (RIP) blew me away, and I have many fond memories of the amazingly named 'Viagrafools (For Those Who Like It Hard All Night)'. In terms of creative involvement, though I grew up playing instruments, it was only once studying Music, Acoustics and Recording at Salford University that I started to take the idea of making dance music seriously. Some of the music I made for my final project ended up being released, and I still use some of the sounds I built while I was on the course.
Drum & bass was previously known for being 170BPM, but nowadays the genre's not necessarily restricted to one tempo. How would you define it?
Alix Perez:
There's definitely been more room for change and diversity in the last few years. It has always been influenced from other genres but it's the way it encapsulates those influences and incorporates them that helps to make it its own.
Sam Binga:
I'm not sure I'm the best person to define it – I'm always trying to push things as much as possible! I guess it's more about the roots than anything else – so, it's uptempo music, with roots in the deep bass of reggae soundsystems, the attitude and hip-hop and UK dancehall, echoes of classic funk breaks, and the energy of early rave and hardcore… like a lot of my favourite music, it's a mongrel, and it's all the healthier for it.
You've both made music across different tempos – what's made you decide to explore across a broad range?
Alix Perez:
Primarily to keep myself sane, and continue being inspired. I can't be restricted to just one thing. Experimentation is a great way to refresh creativity and evolve as a producer.
Sam Binga:
When there's a whole world of music out there, why stick to only one style or tempo? That feels restrictive, and while there's a lot to be said for honing and really nailing a specific sound, I get bored without a decent amount of variety in what I'm doing.
Your music has a distinct voice – can you describe a trick you use in production to make your work so identifiable?
Alix Perez:
Less is more.
Sam Binga:
Probably using vocals! I wouldn't want to reduce the people I work with to the status of a gimmick, but I think that really making distinctive voices an integral part of what I do has helped me stand out.
How much does your music rely on sampling?
Alix Perez:
My earlier work relied on it a lot more than nowadays. I rely more on hardware than anything these days, which makes it harder to write on the road.
Sam Binga:
To be honest, sampling is a real weak point of mine. I write a bit of house and techno with Addison Groove, and I've seen how he has an ear for spotting a killer sample from the weirdest source material. It's not necessarily a bad thing though – I've never had any issues with uncleared samples for example, and I keep all my publishing!
How did you first discover each other's music?
Alix Perez:
I first heard Sam's music through friends and online.
Sam Binga:
Not to gas him up too much, but I don't think you can be active in UK dance music without being aware of what Alix has done. I have to give him massive props for being so supportive too – he put a bunch of my tunes on his Essential Mix when I'd hardly released any material as Sam Binga, and that was a massive encouragement for me.
What's your favourite record by one another?
Alix Perez:
I'm very fond of
War Tanker
, one of his collaborations with Chimpo.
Sam Binga:
Parts of the Richie Brains project have a heavy dose of Alix's touch on them. The whole project was great fun, so I have to mention that. I also love the remix of
Highly Blessed
he did for my last record with Rider Shafique. It's a club smasher, but with loads of interesting rhythmic and production flourishes.
You're both known for your releases on Critical and 1985 Music, but what other labels are exciting you most right now?
Alix Perez:
I've always been fan of Exit Records.
Sam Binga:
I've bought a few Mood Hut records recently, but in drum & bass it's been great seeing Astrophonica level up recently – big love to Fracture each and every!
Can you name a track you'll definitely be playing on the night at fabric?
Alix Perez:
Anything from Monty's new
Hypnotize EP
, forthcoming on my 1985 Music imprint.
Sam Binga:
As I'm playing with Rider, I'll definitely run a new one called
Ever Fresh
that Lewis James and myself did with him. It's about keeping your inner soles clean so your trainers don't stank.