News
In Conversation With.. John Daly + His fabric Promo Mix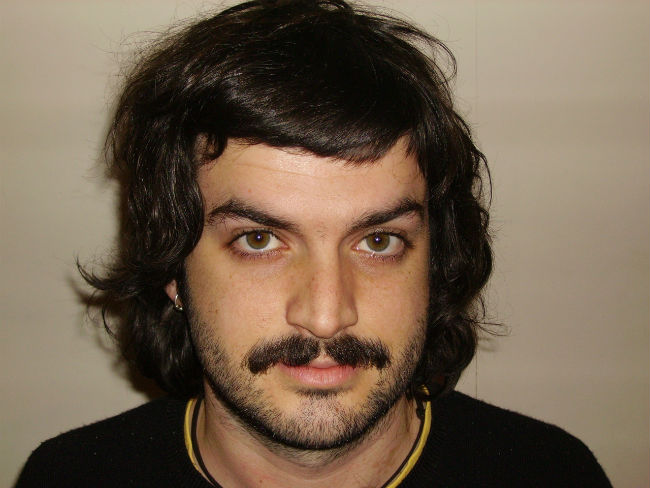 The concept of a New Year can mean so many different things to those who hold the power to achieve their coveted goals. In Farringdon, we're getting back in shape by spending familiar time on our trio of dancefloors but for Irish born
John Daly
, it's all about
Feel Music
- the seven year old label of his musical roots and the one place where he feels he can truly find his own sound. Following the success of his unmistakably tantalizing album
Sunburst
on
Drumpoet Community
and some heavy-hitting output from his self-run dancefloor-ready
One Track Records
; this year JD will be digging deeper into his trademark house-disco lineage, to bring us fresh, new material on his
Feel Music
platform. Performing live is an operational habitat of Daly's, from his former days playing in bands and handling instruments to working hard in his studio utilizing his Ableton live set-up which has become the real show we're hyped to experience for the second time on 26th January for The Secret Agency takeover in Room Three with label chief, Giles Smith and Nyra bringing their wonderfully, warm house vibes to the floor. Read on in our interview with Daly as he talks more about his love for early house and disco, his influential live act playing at our disco in February and the description of his promo mix which we already feel is a classic in our collection for 2013.
DOWNLOAD:
John Daly fabric Promo Mix
Hey John, what are you looking forward to about 2013 at this stage of the New Year?
2013 is all about the resurrection of my label Feel Music. I've got lots of new things lined up so looking forward to getting all that out there. Feel Music is my roots and it's really only there that I can find my sound, so in the coming year I'm looking forward to going extremely deep, and hopefully getting that bit closer to what I want to achieve, creatively.
Can you pick three Feel Music releases to talk us through and why they are special to you?
FE001 - Birds
This was my first release in 2005. I thought it would bomb because it came out at the peak of all that shitty minimal. Fortunately it seems that was exactly why it stood out. The deep house (whatever that is) revival was just around the corner and I guess this record was a little bit ahead of the curve. It still surprises me how much people like this record and how much they charge on discogs!
FE011 - Move b/w "Oceans
I was getting head rushes when I was making "Move". I still rate it as one of my best tracks, even though I've gone off the whole nu disco thing. "Oceans" is the B side. It's a really slow number, which I'm very proud of. It's also reflective of what we were digging at the time..Krautrock, Balearic, etc.
FE012 - Back to Feel EP
This just came out last month. I chose this because it's a new chapter. I lost my way and it took a while but then I realised I had lost sight of the mission and the only way I could correct things was by going back to Feel, which I had neglected. Feel Music is the foundation of everything I do. This EP was my penance.
How does your passion for early house and disco continue to grow? Who or what brings influence to your music making and DJ/ live sets?
My biggest influence is whatever I'm listening to at the time. It's very important for me to make time to listen to music other than my own. I got into music because I love it and that comes from listening and yeah to lots of early house and disco, it's got that spark that's missing from so much contemporary stuff (I include myself in this).
What can we look forward to hearing from you in your live show for us on 26th January? Lots of unreleased gems? Is there a story for us to follow from your live narrative?
It's actually my second live show for you guys. As usual with my live set it will be mostly unreleased or never to be released stuff, with a few of my other tracks for balance, hot and heavy, extra deep.
Tell us about your live show – your gear set up and how you've been perfecting it since you started out?
It's currently still just Ableton live running through a djr400 mixer for extra wallop. I want to add a few more bits of gear but for the right reasons, so its taking me a while to figure that out.
What other live acts do you find inspiring and why?
I like Barker and Baumecker. It's such a fascinating sound they have, the way it's simultaneously big room and underground. Also I like Tr-One for pure raw energy but by far the best live show I saw this year was Sunn 0))).Life changing stuff.
What parts of the music scene do you enjoy from living in Ireland?
We have a pretty good scene in this country. Most acts pass through at this stage. Galway has improved recently with a new venue so things are looking up.
What's next from you that we can keep an eye on? Anything from One Track Records on the horizon?
There's a One Track release just hitting now, it's actually on the mix I did for you. There will be another hot on its heels before Easter. Just because it's the year of the Feel doesn't mean One Track records is being forgotten. I always know a One Track release the second I hear it.
Can you describe the promo mix you've put together for us?
A bit of old stuff, a bit less of new...a little live set heat and a few unreleased jams for good measure.