News
Introducing... Biome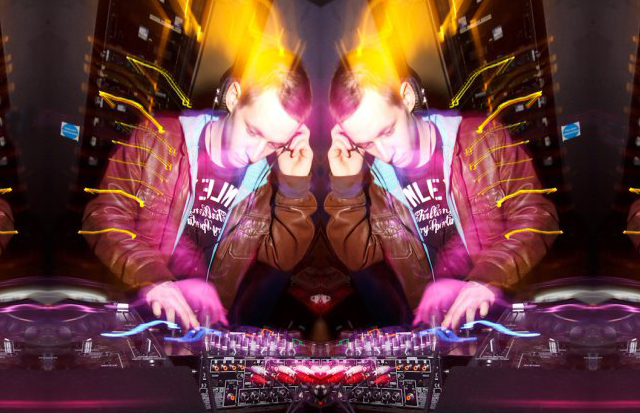 Known for his brooding half-step, spacious vibes and dark atmospheric compositions, Manchester-based Biome - whose skills as a first-rate DJ are already cemented alongside his natural talent in producing incomparable crowd-pleasing tunes – is set to join an army of heavy-weights this weekend at fabric. Black Box Recordings are the latest imprint to release a track from the imaginable moody corners of Biome's studio - with his aptly titled, 'Space' cut. Black Box are known for the more meditative compositions, ringing true with some of dubstep's original hallmarks along with interesting twists on them. Since that release Biome's been sitting on a stack of material, some of which we are expected to hear this Friday. Ahead of his debut here at the club, alongside Scandalous Unltd, D1, Luke Envoy and DJ Madd in Room Three, Biome has put together a mix for us, said to represent his 'club sound.' In lieu of a lack of information online, we caught up with the producer to find out more…
Download:
Biome - FABRICLIVE Promo Mix
(tracklist below)
What was the music scene like in Manchester whilst growing up? How was it you got into DJing and producing?
Originally I'm from a place called Haslingden in Lancashire and to be honest as far as dubstep and drum & bass go there was no scene at all. You rarely found anyone who shared the same interest; which is why I eventually moved to Manchester along with Indigo, who was the only other friend I knew from Haslingden that was into the same music as me. Since moving there I've had a lot of support from various promoters, DJ's and producers. I've been into producing my own music since I was about 10 starting with the eJay program and 'music' for the Playstation. I used to enjoy listening to various DJs but always wanted to be producing the music I was mixing.
You recently released 'Space,' a melancholy dubstep cut, on independent label, Black Box Recordings. Can we expect to hear any fresh, unreleased Biome material on the 30th?
There will be a lot of fresh material and some forthcoming some dubs. I'm producing all the time so like to pull out the odd fresh surprise when I play out and see how they go down.
Are you working on any forthcoming releases at the moment?
There are a few forthcoming and a few not yet 100% but I'm happy to wait for the labels to announce what will be coming next. My track 'Swirls' and the flip, that is so far untitled and produced by Versa and myself, are forthcoming on M.U.D as a limited 250 copy vinyl release. My tracks 'Propaganda' and 'D.M.T,' which are co-produced with Fallen 45 have just this week been sent for mastering, so I can tell you they're forthcoming, but don't want to mention the label until they are ready to announce their next release.
I read you once produced drum & bass; do you have any plans to explore other genres in the future?
I still make drum and bass from time to time along with bits of downtempo, ambient type stuff and techno influenced music, but my main focus at the moment is on the 140bpm material. Hopefully you will get to see some different genres from myself in the coming years.
Lastly, can you tell us a little about the mix you've made for us? How did you go about piecing together your selection?
I wanted the mix to represent my club sound but also be very listenable at the same time so I built it as I would a tune, with a beginning, middle and an end. I also wanted to show my deeper more musical side as well as the darker, more twisted bass music I create and represent this through my own productions and those from some of the producers whose music I'm really into at the moment.
Catch Biome in Room Three this Friday.
Biome - FABRICLIVE Promo Mix
Tracklist: 1. Biome - Havana V.I.P 2. Peverse - Helios 3. Rowl - Void 4. Ipman - M.O.B Mentality 5. Kryptic Minds - Hyprid (Biome Remix) 6. Icicle & Youngsta - Momentum 7. Biome - Propaganda 8. Ipman - Messenger 9. Biome & Fallen 45 - DMT 10. Biome - Persepolis 11. Biome - The Raven 12. Razor Rekta - Tugboat 13. Indigo - Portal 14. Core - Waisteland 15. Biome - Tripwire 16. Killawatt - Ether 17. Versa - Shadow Movement 18. Ipman - Raindance 19. Biome - Autumn 20. Biome - Autumn (170 Re-fix)