News
Introducing: Brawther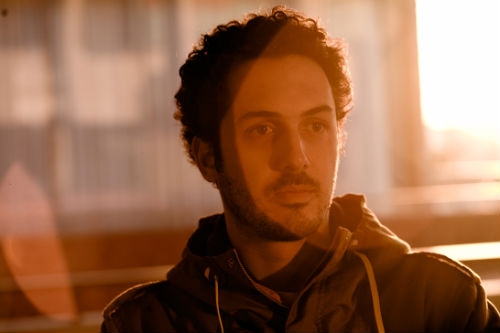 Boasting releases on Balance as well as Balance Alliance, Parisian producer
Brawther
has already caught the ears of luminaries like Anton Zap, Delano Smith and secretsundaze own Giles Smith. Playing for The Secret Agency, the agent arm of secretsundaze, and their takeover of Room Three this Saturday night, the Frenchman took time out to talk to us, revealing a love of both Ron Trent and Austin Powers, whilst providing a gleaming example of a promo mix.
Download:
Brawther - fabric Promo Mix
When and how did you discover electronic music? Was it house and techno that inspired to get into production and DJing? Are there any particular artists/DJs/producers that really influenced you?
I discovered proper electronic music in the late 90's with ambient and experimental "I.D.M" from people like Aphex Twin and the Rephlex label peers. After multiple holidays in the UK and my first clubbing experiences too, a DIY Party at The Bomb in Nottingham in 2001, it set it off for me and made me look for the music that I later understood was 'deep house.' I was blown away and kept on tracking that very special vibe until today. Pepe Bradock was my main influence and is, alongside Ludovic Navarre (St.Germain) and Olivier Portal (Playin' 4 the City), one of the French producers I respect and admire the most.
Tell us about Paris' house music scene? How you would currently describe the sound of the city?
I don't consider Paris to shelter a thriving house music scene at all! The electro hipster scene seems to influence the world around it. I'm out of touch with the local scene; there are producers and DJs that have stood the test of time and some that have adapted to trends... There isn't a sound of the city, at least when it comes to underground house or techno... maybe not anymore... The late 90's were the pinnacle of quality deep house in Paris, there was really a special vibe and sound. But not anymore. There are great underground talents in Paris that are about to make their appearance on the underground circuit. My mate Jeremy "Underground Paris" runs the new label "My Love Is Underground" and is about to showcase these talents...
In 2007 you released your first 12" on French label 9TS records, receiving positive support and plays from the legendary Tony Humphries. Tell us what it feels like to hear your records played by music luminaries from the early start of your career?
It was a total surprise and I couldn't believe it. I discovered it when Tony Humphries included it in one of his online mix sets. I felt honored. What else can I say? I feel blessed that people, whether known or unknown, enjoy and play my music... I would rather have 5 people enjoy my music deeply and sincerely than be the hype of the month and have no real relationship with the listener/DJ.
What do you think distinguishes you as a DJ and producer from other people? What is the hallmark of your style?
I'm not the best person to talk about myself. I reckon that my style is based on that vibe - the core vibe of dance music a.k.a. my definition of house music. I like to say I'm playing true school music, opposing old school and new school. From early acid house to ocean floor deep, there really is no limit in my sets when it comes to house music or techno...
"The Secret Agency aims to continue the secretsundaze ethos of openess, honesty and forward thinking musical direction and ultimately delivering results for both the promoter and our artists." Tell us how you got involved with the Secret Agency, its musical ethos and the relationship you share with your fellow agents?
Giles Smith & I got in touch after he had playlisted my track 'Asteroids and Stardust (original mix)' on his R.A. Podcast, as the intro track. We met in London for the first time last year and we have been friends since then. I respect Giles' way of supporting the underground and quality music through his now very famous brand, secretsundaze. It sounds almost paradoxical but success and underground are definitely happening with the secretsundaze parties and now with the secret agency. I think the agency's roaster is very impressive with heavyweights such as Chez Damier, Delano Smith and Brother's Vibe for example. I'm very happy to be part of it and I'm friends with a lot of them. We all share the passion to keep underground dance music alive, with contagious positivism and fun.
If you could be a secret agent for the day who would you be and why?
Mmmmm... Austin Powers definitely. I love the 60-70's and Austin's mojo is THE power.
There's a bit of a shortage of young producers breaking through, you got a lot of good breaks early in your career can you tell me what you feel where the biggest barriers were for you?
The barriers used to be being ignored by record labels whom i would sent my tracks to, or the cocky producers that are trying to keep you from being you and telling you that you're not doing things right. Politics in the scene also plays a role in how you approach networking. The internet really helped me to find the right friends and business contacts.
What's in your record bag that is most consistently hitting the spot right now?
An old Ron Trent & Anthony Nicholson record that I'm really addicted to and can't not play.
How are you looking forward to your Room Three takeover with Delano Smith and James Priestley on November 13th? In what ways is this going to make for a special party?
I cannot wait to play fabric! I can't wait to see my big brother Delano again and James too... I've never been to fabric before... so it'll be my first night as a DJ and as a clubber... I'm already looking through my shelves to dig out the weapons of choice :-) It'll also be a special night for me as a lot of friends will be coming down to London for this one, especially my Midlands based long time friends, some of whom I haven't seen in a long while.
Pioneer of house music, Marshall Jefferson once said; "house is like an old-time religion in the way that people just get happy and start screamin'". Tell us about how you think house music makes people tick?
Let's see... mmm... house music is... mimicking the most primitive and natural rhythm we all know; the heart beat - that simple 4x4. My wild guess would be that we all subconsciously react to the pace of house music and feel lively and moved deep within. So many interpretations of house float around. Make your own. The nature is limitless and so is the reasons that makes us tick. There is no recipe. The vibe makes us tick.
And finally, what have you got in store for the rest of the year and 2011?
I have a new 12" currently out right now as we speak. It's more techno than my previous releases, pressed on a limited 500 copies clear vinyl! I have a 12" coming out on secretsundaze records in 2011 and I'm working on a joint EP with a Detroit legend as well as a full live PA as solo artist; and also in a duo. There's actually a lot in the pipeline so keep an ear out in the coming months! Photo:
Robin Petillault