News
Introducing: Casino Times and their fabric X Wolf Music Promo Mix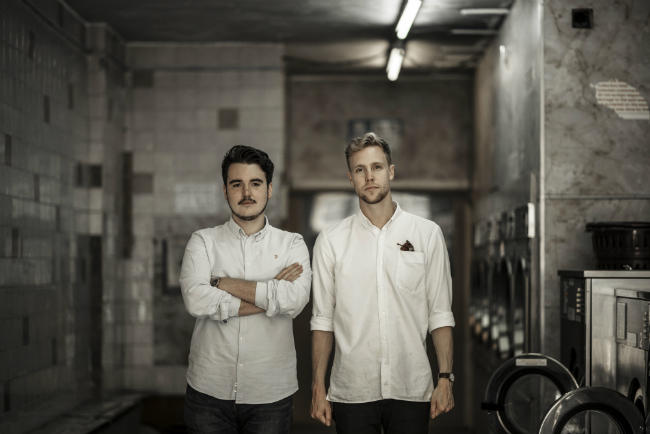 Despite the fact that Wolf Music only began releasing records in 2011, they've unleashed an impressive amount of top notch output into the world already and they've discovered some pretty exciting new artists along the way. We're into what they do, so much so that we've invited them back to host Room Three this coming Saturday which conveniently falls on the same week of their latest vinyl offering from Casino Times. The EP is a great showing of their low slung, vintage house appeal that we get to enjoy even more in their exclusively recorded fabric x Wolf Music Promo Mix that you can download and listen to here. We also caught a few questions with the production duo to shine a light on how the new EP came together and what we can look forward to hearing from them in future.
For our readers who may not be familiar with you guys yet, can you introduce yourselves to them?
We are Nick Church and Joseph Spencer; two guys with short attention spans who struggle to compl...
So you have a new EP out on the wonderful Wolf Music who are also hosting the room you're playing in this Saturday, how'd you come to work with the guys?
We've known the Wolf guys for a while through parties mainly. We did a remix for Greymatter's 'Give It To Me Slow' back in 2012 and they haven't been able to get rid of us since. We love the label and all the guys associated with it so it's a pleasure to work with them when we do.
There's a new EP due for release imminently, can you tell us a bit about how that came together?
We started working on the EP back in July when we were living together in Haggerston, we literally spent the first part of 2013 making remixes which was getting tiresome and kind of knocked the creativity out of us. It took a while to get back into really making tracks for ourselves again, we spent lots of time rummaging through old records and visiting some amazing record stores across Europe which really helped hone in some inspiration. We think around September time the first kind of real songs emerged and we've always had such a good relationship with Wolf it seemed only right to send the tracks over to Matt and Stu. As for the B-Side featuring High Hopes (not on vocals we might add); High Hopes aka Ali Fraser is an old friend of ours from Oxford who at the time was living on a canal boat outside our house. We got him in on one of the tracks as his solo material was really starting to flourish and he is a keen ear for a subtle groove. We are really excited to hear what he's going to turn his hand to next, he is an amazing musician.
Was it your idea to ask Damiano von Erckert to remix Stirling? What was it about him that made you think he'd do a good job of it?
Daminao had just joined our agency and our agent Matt had been sending his tracks over to us. Matt originally put his name forward to us for doing the remix and it seemed like a great fit. Stirling's got that kinda of low-slung grittiness to it which I think Damiano played on even more so then the original, so yeah, he did a great job! The remix really offers something else to the Ep and the label in general which of course is great.
What's next for you both? What's coming out of your studio at the minute?
We made a pact not to do any remixes this year so we can actually focus on making music for ourselves. Currently we are just getting stuff together for hopefully another EP before the summer plus we will be putting out the next 'Casino Edits' (the white label series we curate).