News
Introducing...Tama Sumo + Her fabric Promo Mix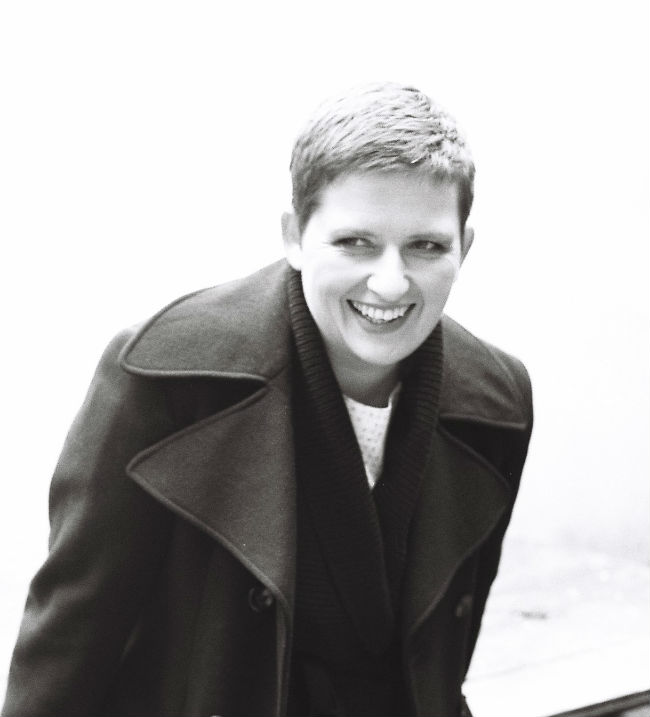 If you've made the lofty trip up the abandoned looking powerhouse building of Berlin's Berghain to the lavish atmosphere of Panorama Bar, then chances are you've witnessed resident queen Tama Sumo launching into one of her diverse house sets capturing the imagination of a cognizant crowd. Over the years, Tama's been lionized for her versatile and emotional sets, playing from the heart and cites her biggest influences to be her wife Lerato, who she co-runs the new born Süd Electronic label and Prosumer - her lifelong friend of the Ostgut Ton dynasty and former resident of Panorama Bar. In a special twist of fate on 10th November, Tama and Prosumer will be pushing the outer limits of house into Room One and she reels us in closer till then with a dangerously beautiful promo mix and words for you below.
DOWNLOAD:
Tama Sumo fabric Promo Mix
Hi Tama. As it's the first time our readers have heard from you, please can you introduce yourself?
Hello, I'm Tama Sumo, I'm a Berlin based DJ & producer. I have been DJing for the last 19 years. I have held residencies at the old Tresor and was a regular at the old Ostgut and I am now a resident DJ at Panorama bar since its inception nearly 8 years ago.
Can you tell us about the last time you played in Farringdon and what you are most looking forward to when playing in the main room next Saturday?
The last time I played at fabric was in Room Three together with my colleagues Steffi and Virginia and it was a blast. We told different musical stories throughout the night and people were really open to it, which was great. I'm looking forward to being back at fabric and to explore Room One this time around. I am especially looking forward to playing with my beloved Prosumer and the rest of the line up is inspired as well so I am excited. The sound in Room One is pretty special too so that will be loads of fun!
How would you describe the feeling of house that you play in all its forms from chunky NYC vocal to the deeper shades and techno tinged tracks. Is there one element for you that holds them all together?
My intention while playing is always to bring diverse shades of electronic music on the table. I don't care much about genres – for me it's important that a track or song moves me and that it has emotion, funk, soul, sexiness, a bit of edge and dirt, something special. And this I can find in many styles and it's the main ingredients for me that hold my sets together.
You're playing alongside Prosumer in Room One. When we asked him about your great friendship he told us...
"I have immense respect for her ability of feeling a crowd and always being spot on with fulfilling their needs without losing her very personal touch and style."
Can you explain in more depth your secret to connecting to the crowd but staying true to yourself always? Who else do you look to for inspiration in their ability to do this best?
Prosumer – that's so sweet. Blushing a bit now. About the secret – I usually try to switch off my head and follow my heart – that's it. My biggest inspiration in music are my wife Lerato and Prosumer. It's always wonderful to share music with them and i learned a lot from both. And I guess we have a similar take on DJing – we play music that touches us without compromising for the sake of pure functionalism. There are some other DJ's that inspire me a lot too, because of their great love for music and their ability to combine their needs with the needs of the crowd . DJs such as Levon Vincent , Dj Qu, Mike Huckaby, Fred P , Dj Deep , Lerosa , Tevo Howard, Steven Tang, Chicago Skyway , Lil Louis . As well as some lesser known DJ's such as Nick Craddock who held a long running residency at the now defunct Süd Electronic events, Charlie Bennett from Tothebone radio, Canadian & now Berlin based DJ, Alex Slaughter.
Prosumer also told us about your newest project together running a Pub Quiz night at Südblock in Berlin. How's that going? What's your specialist pub quiz subject?
The Pub Quiz at Südblock is awesome. People are really into it and its fun putting the questions together. We did it twice so far and the special bits were short movie scenes that we screened and then Prosumer and myself reenacted the different possible endings of those scenes & the audience had to choose the correct one. Really camp scenes from TV, such as the famous spats between Alexis Carrington & Crystal in Dynasty. Yesterday we had a special guest, Edith Schröder alis Ades Zabel, a Berlin transvestite comedian who then asked 10 questions about silly household recommendations and commented on each of them – she was gorgeous! There is more to come every 4th Tuesday of the month.
How has your residency for Panorama Bar progressed since you first begun? In what ways do you like to challenge and surprise yourself still? What's been the highlight party for you this year?
It has been a great journey so far & the club has really inspired me to dig deeper because of the long sets we normally do. It really pushes one to be diverse in approach to keep the audience engaged. The building itself is a source of inspiration. The excitement from the audience within the space is also a highlight for me. The other residents also make the club special as we all working towards a common goal of entertaining the floor .The highlight party at Panorama Bar for me this year were two parties: one was beginning of this year when the Oliverwho Factory played there. They definitely rocked the house and spread such a good vibe. The other highlight for me was my birthday party. Lakuti, DJ Deep, Ben UFO and I were on the decks and John Heckle played live. It was so much fun playing with them, they all were on fire and brought great energy and so did the crowd: they were wonderful and altogether they for me made it a night to remember. Thanks again for that!
How much time do you get to spend on your label Süd Electronic that you run with Portable and Lakuti? What do you enjoy most about running the label and where is it heading next?
I am thoroughly enjoying co-running Süd Electronic. The exchange Lakuti, Portable & myself have about music and our role as label owners and well as citizens of the world, in fostering change in the world through music. We want to create a platform for different kinds of music from all corners of the world. I'm really excited about pushing my own musical boundaries furthermore. Next label projects are remixes by Kowton and Anthony Shake Shakir of Portable's Albatross and we have some South African Kwaito musicians whose music we want to check out and maybe release ++ more.
Finally, can you tell us about the mix you've put together for us?
Well – it's music, artists and sounds that move me!