News
Introducing: The Young Echo Collective Member, Ishan Sound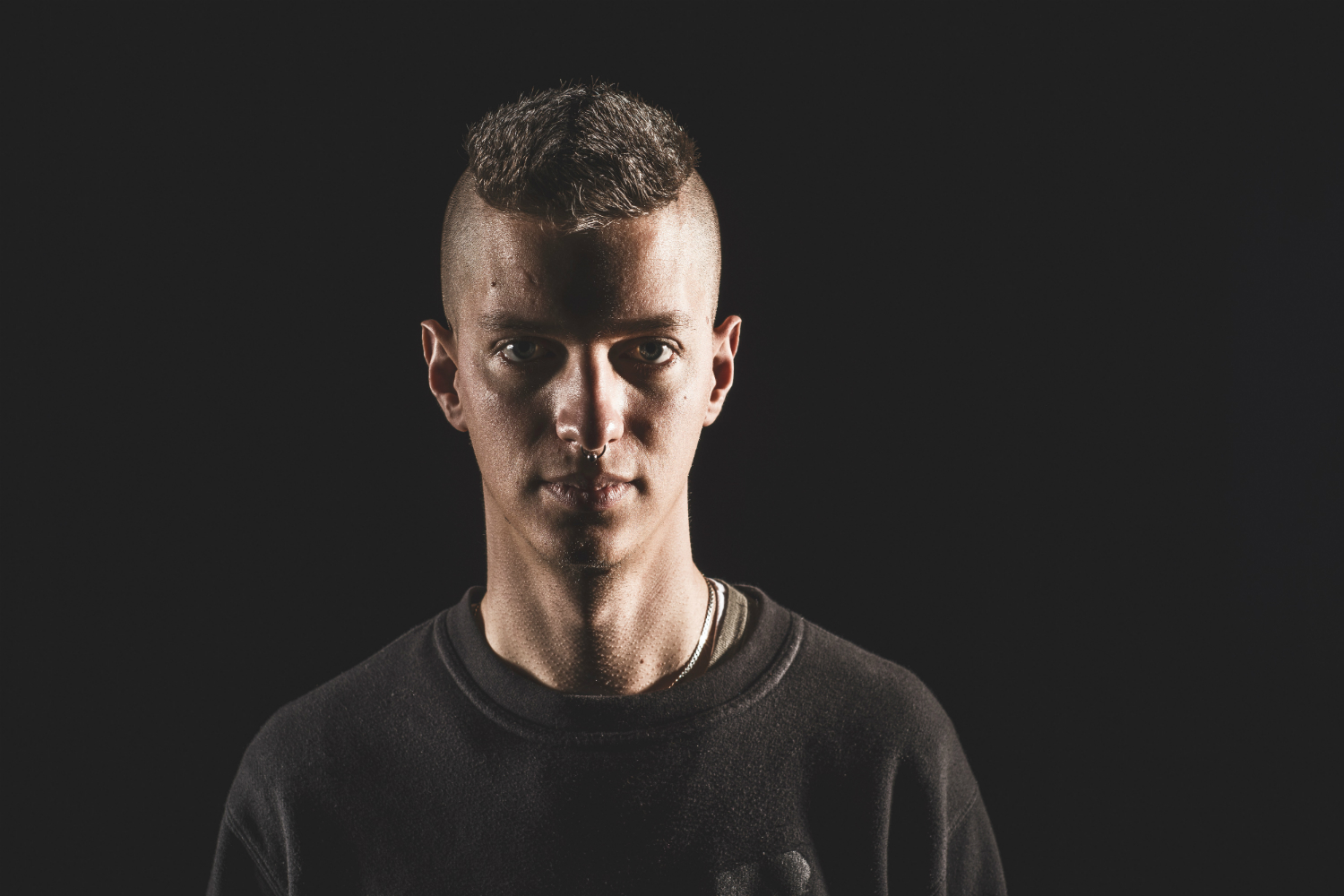 As a part of Bristol's Young Echo collective, Ishan Sound has helped sculpt an array of music that gleefully exists on the more experimental edges of music, but his solo output under the Ishan Sound name has quite a specific and direct intention. Piled full of low end then riddled with interesting melodies and chunky percussive elements his music belongs in dark rooms, played loud on muscled soundsystems that can replicate the dense sense of dread that he writes and captures. With an upcoming appearance here at the Outlook Festival launch party on the 11th March we hooked up to discuss his background and the genesis of his dubstep influenced music (some of which you can most likely hear in this mixtape he's kindly put together for us).
Download:
Ishan Sound - FABRICLIVE x Outlook Festival Mix
What's the journey been like for you so far? Where did it all begin?
Ishan Sound:
I just take every month as it comes, being thankful for the opportunities presented and for the support and advice offered by those with experience. It was around 18 months ago I made the change to doing music full time, which has probably been my biggest milestone. There's a huge number of labels and artists I've always wanted to work with, and there's always endless things to achieve creatively, which for a long time I never thought would be possible. Being invited to perform at Teachings In Dub back in October, an event I have always looked up to, made me realise the possibility that in the future I may be able to. You could probably say the start of it all was linking up with Amos Childs (Jabu) at college and initially producing together as Zhou, which led to the founding of the Young Echo crew, based in Bristol. I'm not from there but it introduced me to an energetic and ever changing city with a long standing connection to quality and new music - completely different to anything I had seen in my hometown just outside Exeter. I just realised that was 7 years ago now!
So what is the story with Young Echo?
Since we started we've always got together to share non-dancefloor music by just meeting up and playing music to each other, whilst also streaming it online. I think its over 2 years ago we then started doing a monthly event as well, at The Exchange in Old Market, Bristol. It has come to serve as an opportunity for us to get together and experiment with new tracks and play different sets to what we might usually when we are booked to play. In fact, my release with Tectonic was thanks to these events, It was either the first or second one we did there, in the basement. I had cut the tune 'Namkha' earlier that day and picked it up from Dubstudio on the way there. Pinch had come down to the event and happened to ask what that tune was so I sent it to him and it went from there. Not knowing him before, I never would have thought he would release it, it was a real step for me. Meeting up regularly, and sharing the music we are listening to or making, which we might not otherwise shout about, has become a source for pooled inspiration. For me, its the collaborative projects which are coming out of this which push me to make the music I want to make, rather than just necessarily following in the style of whatever my last release was.
You mentioned that you cut dubplates still – why? Can you tell us a little bit about that?
Contextually, my music has always drawn from that which has close links to the format, so at the very least I feel it is respectful to those influences to continue in this way. Similarly, my live desk mixes are direct reference to the original dubwise styles which informed the way I make make music. Aside from that, I also personally find the whole experience of cutting dubplates, picking them up from the studio, packing them for a set, and then performing with them very grounding. Its just not possible as it is with other formats to have your whole collection hanging round your neck, so it means for me that I feel I put more care into what goes in the record bag each time. I enjoy to see other artists performing with dubplates, knowing the music is exclusive, and appreciating the consideration which has gone in to the curation of that person's music collection. I don't mean to get all soppy, but even the the quirks, feedback, jumping needle, the imperfections make it the more beautiful when it's done right. Dubplates can still sound heavy when they're worn from having been battered in clubs for years… you know that specific piece of vinyl or acetate has seen and created a lot of vibes and probably travelled the world too.
So how would you describe a typical Ishan Sound set?
I have two quite different ways of playing - dubplate loaded vinyl only sets and a live dubwise desk mix. Typically the dubplate sets centre around heavyweight 140bpm steppers and dubstep veering occasionally into elements of grime and trap influenced music. I try and pack these with as much fresh and exclusive music from myself and others as possible. My live dub mix show is more of a performance of 100% my own productions and collaborations in dub, roots, and steppers with on the fly dub mixing from stems with a bunch of analogue gear, delays, reverbs and sirens in the original dubwise style.
Is the mix you've recorded for us an indication of what to expect come March?
I always find I go more heavy in the club than when I'm putting together a mix, but yes, it's a rough indication. I'll also have a whole new set of dubs being cut before then so there'll be loads more fresh music in there, and if you hear any of these again, it's probably because I'll be playing a dubplate only version not for radio/streaming!
How do you tend to approach your sets – do you mould your sets around the vibe of the lineup you're playing or just go with what feels right on the night?
I always come with my bag packed full, so I can feel how it is on the night, but always I have some idea of whether to pack weighty dubs for mixing, or mainly steppers and go sound system style - like back in November when I did for Stand High Patrol, no mixing, and lots of playing 2 or 3 versions of each tune.
What aspirations have you laid out for yourself for 2016? What can we expect from you?
My aspirations? I'm touring Japan later in the year for BS0 thanks to Naoki of Disc Shop Zero, but am also trying get back to America at some point in the year too. What to expect? I've just had a double 10" on Peng Sound records with Rider Shafique released in February and I've got another 7" on ZamZam sounds due in the next few months. There's also a lot in the pipeline for Young Echo, a big project with Rider Shafique and a couple exciting releases with some other labels which I can't say too much about.