News
Jay Shepheard On Retrofit + His fabric Promo Mix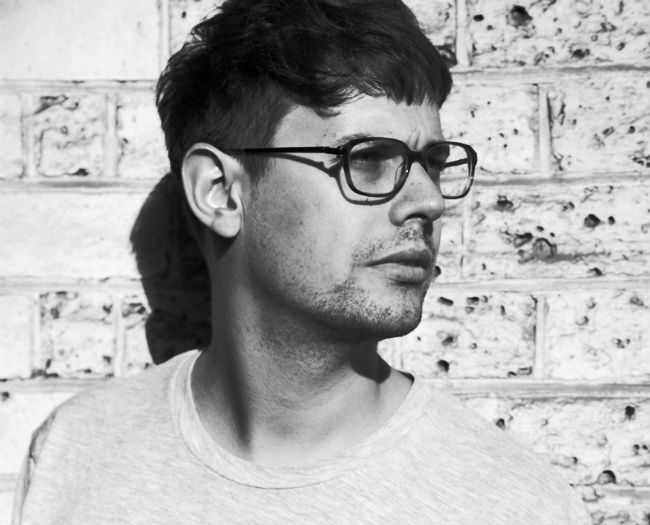 Jay Shepheard's
Retrofit imprint is fast becoming a shining example of community funk spirit. The relatively young collective was born out of his love for creating new textures inspired by classic house music and nu-disco sounds and comes with our highest recommendation as one to watch for this year. Full of life and heart, they have just passed their definitive ten release mark from a wealth of talent that includes Catz'n Dogz, (the late, great) Martin Dawson and Matthew Burton and in his first ever label profile for our blog, Jay tells us that he's now looking to step things up a gear with more new signings that excitingly for us include Session Victim – a perfect encapsulation of the fledging label's vision of funk fuelled good times. Right now is a pivotal time in the label's development, as they've just taken on the album format on behalf of the Retrofit curator himself. Shepheard's 'Home & Garden LP' showcases his musical diversity, branching out from the dancefloor and into the more reflective zone of the living room. Since the album dropped last week we've been teased by brief audio clips that have emerged online, but for us nothing can never beat the experience of the tracks being realised live and swelling high above the Room Three ceiling. So, as the air of anticipation builds for this standout moment on Saturday, we get to know more on the Retrofit label and this super, soul-flecked promo mix from Mr. Shepheard.
DOWNLOAD:
Jay Shepheard fabric Promo Mix
So let's start from the beginning. How did you start Retrofit?
Running a label of my own was something I was wanting to do since I first started collecting records, so once I got into producing and releasing tracks as soon as I felt I had a good enough profile to support it I decided to give it a go. Also Juno was just setting up its distribution arm and I had close ties with them having worked there from 00 to 07 so that helped us get off the ground.
How has the label grown since it started in 2010? Who's on the roster? How would you describe the Retrofit family ethos?
Its been quite slow up till now as its really been just myself running it - so we've been at about 3 to 4 releases per year. I feature on many of the early releases plus Matthew Burton & Kate Rathod who also release on Visionquest and their own Shifted Flow label, Rudy's Midnight Machine aka one half of Faze Action, Tad Wily, the late great Martin Dawson, Catz n Dogz, Iron Curtis. So far its mainly been friends etc on the label but I just recently took on a new label manager to help me run things and we're looking to really step things up this year so looking at a lot of new signings too.
So Retrofit has just passed its 10th release. Can you pick a couple of releases to share with us and how they are significant to you?
Well the first one will always be special, the Add Arp original on that is still one of my faves that we've released. Number 9 I produced together with Martin so that will always hold fond memories too. My collaboration with Matthew Burton Liberal Zee on No.5 is also one that I really like to play still, it's actually getting the remix treatment from Session Victim on the 12th release which is coming up after the album so I am really excited about that.
Tell us about your debut album 'Home & Garden.' The first LP on Retrofit. What was the album making process like? How long did the project take and what's the story behind it?
It was quite a long process but a fun one! I didn't try to write it in one go but I worked on various bits for it for about a year and a half in-between touring for DJ and live shows, producing singles and remixes and running the label. So the album slowly grew in the background of all this. I have been releasing 12's for club play since 2007, so my main aim with the album was to make something great for home listening, hence the title.
It's you first Retrofit label night with us in Room Three. Can you tell us a little bit of what we can expect to hear, without ruining the surprise?
There will be a live act from me featuring a to of as yet unheard stuff mixed with bits from the album and some of my well known stuff, then we have Matthew Burton DJing, usually quite stripped and very grooving sound and finally our good friend Mark Pavit who runs Lift, one of our fav underground parties in London. Its a nice and varied line up, really looking forward!
We heard Retrofit has future releases in store from Session Victim and Casino Times. Tell us about those and more of what's coming up in 2013?
Yeah really excited about getting those guys on board! As I mentioned above I've just taken on Eugene to help me manage the label, its great to finally have someone else on board helping run things as its getting very busy for me now with touring etc. He was working at RA before so has great music knowledge and we've been working on signing a lot of new stuff. Wont say too much here just yet as things are still being confirmed but we're gonna be coming with a lot of good music in the near future.
Where do you hope to see Retrofit in five years' time?
I'd like us to be big, but credible.
Can you tell us about the mix you've put together for us?
Yes, it's a DJ mix rather than live, just featuring many of the tracks I'm playing out at the moment and some new artists that I've just discovered lately. One from the album tucked in there too.
Finally, what's the most retro thing you own?
I've got a collection of tapes recorded by my sister from Pirate radio circa 1992, I guess those would be up there!
On 23rd March Retrofit takeover Room Three with Jay Shepheard live, Mark Pavitt and Matthew Burton. For the full line-up and tickets go: here.