News
Audio: Adam Shelton introduces us to A-Future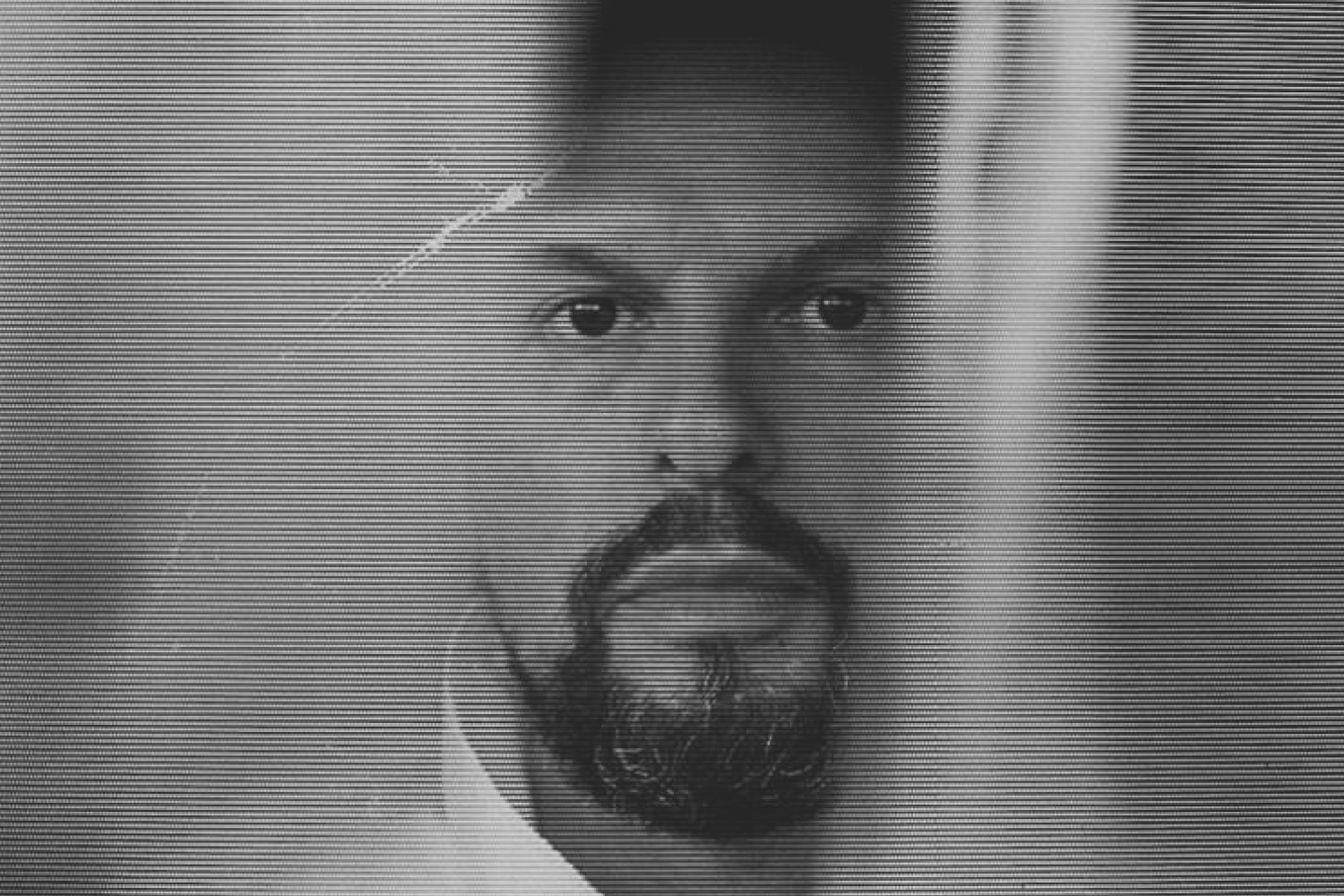 A heavy and introspective excursion through the depths of Adam Shelton's aka A-Future's record collection. Spaced out electro, warped acid lines and intricate drum work dominate the mix, hurtling the listener through alien landscapes and imagined dancefloors. Fully stepping into his new alias, we got to know a bit more about Adam and the journey that has lead to EON Records and a new artistic direction.
Download:
A-Future fabric Promo Mix
Tracklist:
Dead – Reckoning Joonam – Spiral Morphology – Collective Memory Zobol – Foreign Objects Transparent Sound – Beneath The Beauty ARA-U – Arvo's Sound Speech (Carl Finlow Slinky Deep Remix) Helena Hauff – Slim Filter Jensen Interceptor – Quiet Earth ARA-U – Disintegration Cosmic Force – Transmitting Illicit Logic (Silicon Scally Remix) Plant43 – Inward Stream Luxus Vartha – Flash Tension Ekman – Down The Rabbits House
So tell us a bit about yourself, when and where did this all begin for you and how long have you been active in the music industry?
I've been collecting records since 1994 but 2005 was my active starting point, taking the leap to run my own event in Birmingham. These early days at the Rainbow Warehouse opened me up to a whole array of other events and music. I was working alongside other promoters and artists to put on graffiti battles, dub nights, good house parties, and live music events. It was this 6 year initial span that lead me to DJ full time, start my own labels and really turn it all into a career. You can do one thing and sit at medium level but I think it's good to have a wider vision than just a DJ.
Many artists and creatives know a life of working the supermarket tills or slugging away in retail before they break into a full time music career. What was your time before music like?
I did a whole range of jobs after school but was infected with the rave from a very young age, at least 11 years old. When I left school my main aim was to buy records and sneak into clubs, doing any old job that would fund that. It was a trip to Ibiza that eventually inspired me to run parties though. I guess because of where I'm from - a council estate area - all we had was music. I wasn't into sport or anything like that, so music was everything I had. I never set out to be a DJ I just loved the culture, the artwork, the record collecting, the raves, tapes, flyers..all of it!
Tell us a bit about your new A-Future alias. What's the inspiration behind it and where does the name come from?
The name comes from 'Adam into the future'. That's the black and white of it. The message I want to spread with it, is not just music related, it's based around my future and the things I'm currently inspired by. I want my music to spread positive messages about our future more generally too, especially in times of such uncertainty. It's also a chance for me to explore new genres like ambient, electro, breakbeat and lots of less easily defined styles of electronic music. In terms of what got me on this new tip I have Craig Richards to thank, introducing me into the world of electro and Houghton festival. It started with a mix for Gottwood 3 years ago, I wanted to do something a little bit different so thought I'd try out an electro mix - this was made up out of a lot of my favourite records. Craig heard it and was really into it, talking about how much it resonated with him. Soon after I was given the opportunity to do an electro set at Houghton ahead of Radioactive Man. As he's one of the greats it was a massive deal for me, and to this day is probably the best set I've played in my 25 years of collecting records. People still come up to me and tell me about how much they loved it, it just wasn't expected of me at the time. This is the amazing thing about Houghton: artists can try something new, be experimental, and it will always be understood and received.
You appear to share quite an intimate friendship with Craig, how did this start?
I met Craig about 10 years ago, we'd crossed paths a few times and were both hanging out with Jamie Jones and some others in Ibiza. Soon after this I invited Craig to play what would be our last ever Below [Adam's Birmingham club night]. For me his set was the standout of the show. From here we just continued to stay in touch, eventually developing into us working together on Tantrum, an electro night at The Lion and Lamb. We booked Radioactive Man, Sync 24, Warlock, Kirsti, Alex Downey, some really amazing artists in a really nice little hub. A place to dance, chat, exchange ideas and sell records. It was short lived due to rising commitments with Houghton but its legacy continues to be honoured via the Tantrum stage at the festival.
Along with A-Future you've also launched a new label, EON Records. What inspired the label and what can we expect to hear from it in 2020 and beyond?
As time is going on I'm definitely wanting to start some label parties. I'm sitting on a lot of music at the moment to do with the label too. Since launching in March 2019 with Sephyr, and my own EP late last year, things continue to develop in exciting ways. This year I'm looking to put out five or six records but the next release - which I am super excited to share - is by a guy called Steve Allman. He runs Scand in London alongside Sync 24, which just so happens to be London's longest running electro night, 15 years in the making! He's also involved with Cultivated Electronics, one of the biggest electro labels out there - it's a super strong start to the year and the first full EP Steve has released. With both EON and A-Future my starting point was electro but what I am really enjoying about where I'm at now is how it's introduced me to a whole new spectrum of music. It's like I'm starting out all over again. My sets these days incorporate all sorts from ambient to electro and breakbeat to D&B. I just want the label to represent that. I'm also running this project kind of on my own and there's a lot of comfort in that. It's really refreshing to have full creative freedom over something.
Aside from A-Future and EON Records, what other projects are you working on?
I'm working with a team to bring a new event to Birmingham, connecting music, food, art & talks on relevant matters. We will be launching this early February.
What impact has your relationship with fabric and Collisions had on your career?
Well fabric has always been very supportive of me. I started off in Room Three with the One Records parties, then got to play Room One on NYE which was an amazing first time experience. I've also been given regular warm-ups before Craig and others who are tightly bound to the club. The whole infrastructure of the fabric brand - with its blog, label and events - just feels like a much deeper offering when it comes to supporting artists. Collisions is more of a newer project of Craig's but feels like a natural thing to be playing as A-Future given our history. I've not played the club for over a year now so am even more excited to get stuck in again. And it's safe to say I am extra buzzing to play with both Stingray and Radioactive Man on the same line up!
You're certainly something of a polymath: label owner, producer, promoter, record collector, investor. What advice would you give to any would-be music professional looking to get started in the industry?
I guess I would just really simplify it by saying be individual, do things on your own terms and in your own time. Don't stress about when your time will come, your path will present itself in a natural way if you stay true to yourself. A lot will follow patterns, follow the system and that can really work against you in the long run. Just spread your own message. For DJs specifically: if you are just starting out make sure you realise what an amazing point we are at with electronic music. There is a such a rich depth of music right now so don't get caught up in one genre. Do your research, look into the history and explore what the full story is.
You've long held a presence in the Birmingham scene, you still call it home in fact. As music becomes more and more globalised what role do local music collectives have to play?
For me, at my time of life, this is everything to me. I love to travel and have been very lucky to go around the world playing music. The local scenes have always fascinated me. It is this that ends up forming community, business and other opportunities on many different levels. Birmingham has an incredibly rich local history, something I am learning more about daily. In the next year or so there will be something very important coming from the heads of the scene joining this exact subject. I am sorry to be vague but it will be worth it when it drops trust me!
I'm keen to get an opinion from someone like yourself who has been a part of this music industry for many many years. There are some majorly cool, cutting edge music/events out there at present but with talk around rising artist fees, tighter constraints on venues, music streaming and over-saturation, how do we secure the future of the industry?
Big question! Let's face it, there will always be high fees, chancers, industry heads that can suck the life out of artists with their own wallets in mind. On the flip side there will always be DJs that will play for cheap because they love it, the middle ground of those things seems to have faded. I know this has been a major issue for clubs like fabric who built their name breaking artists, now those same artists want five times the fee based on current climate, that won't last. There will always be official bodies that have rules to follow with licensing and sound issues but I really believe the free party scene can make a come back, small gatherings of real people that are in it for the love. This surely is the way to go. We are entering a very important time on this planet, surely with everything that's going on new movements will spawn, people will come together. Really I see it as one of the very pure things that we have in common and can do, but this time round, do it with class and respect. We are not punks, we are knowledgeable individuals who care and we can all work together to form quality entertainment. Streaming is good, so is buying records,
always pay where you can
, we are so very lucky to have so much music and art at our fingertips.