News
Audio: Christian AB & Quest channel their dark elegance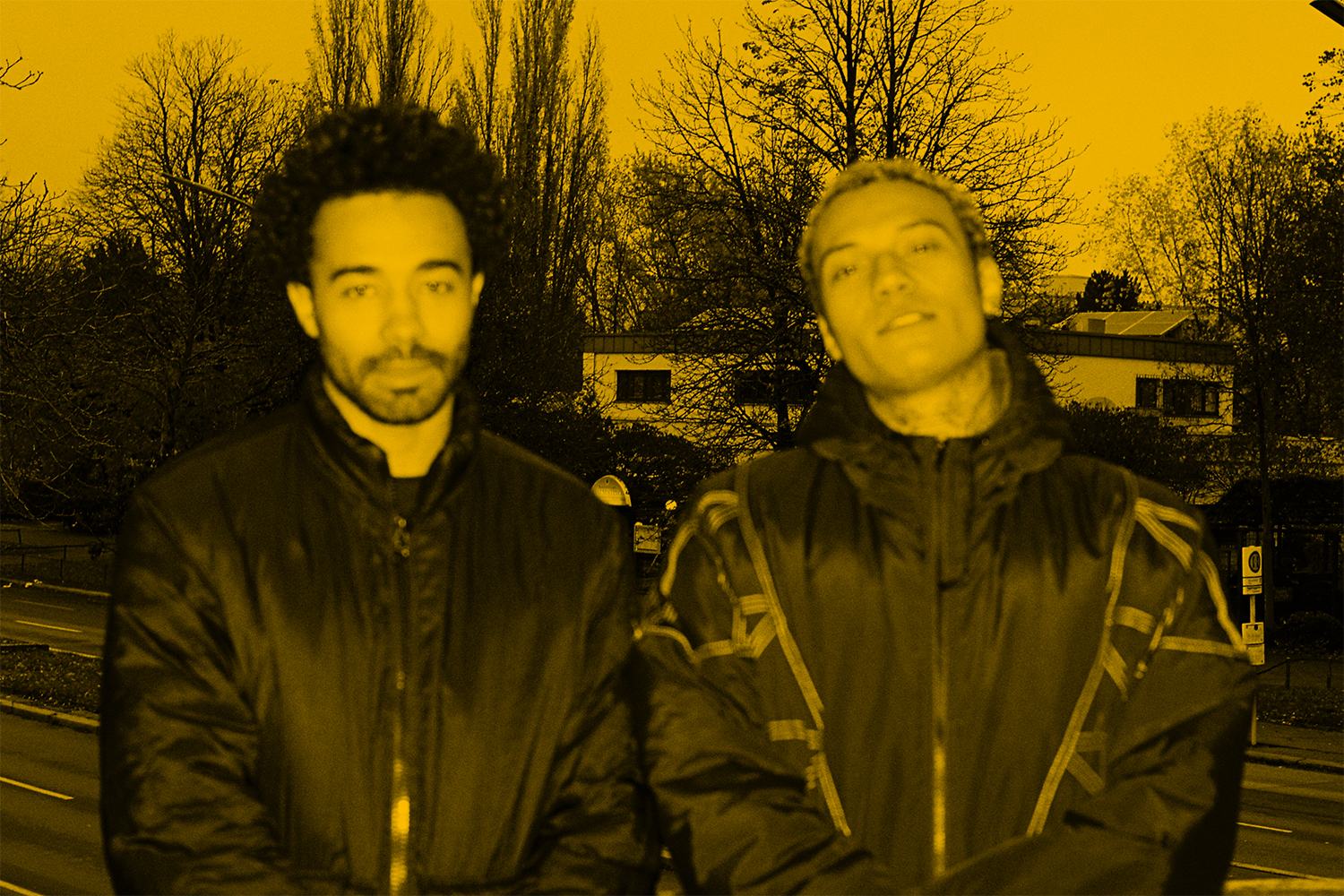 Christian AB (AKA Christian Browne) and Quest (AKA Marco Maranza) first met, appropriately, digging through the crates at The Record Loft in Berlin in 2014. Back then Browne was still living in London, regularly playing at parties like Art Of Dark and with us at WetYourSelf! The capital has also been key to Maranza's journey: soon after moving over from Italy he landed a gig behind the counter at the respected East End record shop Vinyl Pimp, in turn opening him up to a new wealth of record-shaped gems. Both artists have since found a place at the heart of a vinyl-obsessed community led by selectors like Francesco Del Garda and Binh, where a steadfast dedication to unearthing forgotten house, techno, electro and UK garage cuts forms the core sound. It's a scene that tends to avoid the spotlight in favour of letting the music speak for itself, though whenever a mix such as this surfaces, it usually attracts the attention of hordes of ID hunters. Recently Browne and Maranza have been playing together regularly in clubs all over Europe, but their mix for us is their first recorded set. Compiled ahead of joining Del Garda and Slow Life at Picnic's 8th birthday, the heady session channels what they describe as a "dark elegance", with those London years spent dancing in Room One firmly in mind.
Download:
Christian AB & Quest fabric x Picnic 8th Birthday Promo Mix
What have you been up to recently?
We've both had pretty busy schedules as of recent, travelling a lot. It's amazing to have the opportunity to play records all over the world, we've met lots of cool people on the way and made a ton of new friends – we are very grateful!
Is there a theme to the mix?
We selected a few records that gave us that Room One feeling. A feeling that we have both experienced as ravers.
How do you approach a podcast together compared to your back-to-backs – is there much communication in advance?
Yes definitely. As everyone knows, recording a podcast is very different to playing in a club – it's kind of like your calling card so it needs to be on point. We tend to make different piles of records in our apartment that go well with each other, however it does get a bit out of control and most of the time the living room is mayhem!
How did you first meet and get to know each other?
We met around six years ago whilst digging at The Record Loft in Berlin. A mutual friend of ours, Rama, introduced us to one another, we have remained close ever since. Music connecting people!
Why do you think your styles work well together?
Same same but different – our styles complement one another, it's a kind of dark elegance… when we play together we tend to cover a lot of ground.
Where do you spend most of your time digging for records nowadays?
In the shops, warehouses, on the toilet, in the airport – anywhere and everywhere we can basically… maybe we will turn up at your house with a turntable soon, you never know.
Vinyl has been a topic of debate recently, with the recent Apollo Masters pressing plant fire, and complaints of the environmental damage caused by pressing records. How do you think the vinyl landscape and market will look in the years ahead?
That is a very tough question to answer… only time will tell. There are a lot of records being pressed these days yes, but with the help of e-marketplaces such as Discogs, vinyl is somewhat recycled – always finding a new home… we're sure there will be some kind of new way to press records in the future, just recently we saw a video of some dude who made a dubplate out of plastic from the ocean. There is hope.
What are you up to through the rest of 2020?
Lots of exciting things to come – most importantly, new music! Gigs and tours in some of our favourite parts of the world with new places on the horizon… thank you fabric for this opportunity. PEACE.