News
Audio: Ed Solo shows his signature ragga D&B style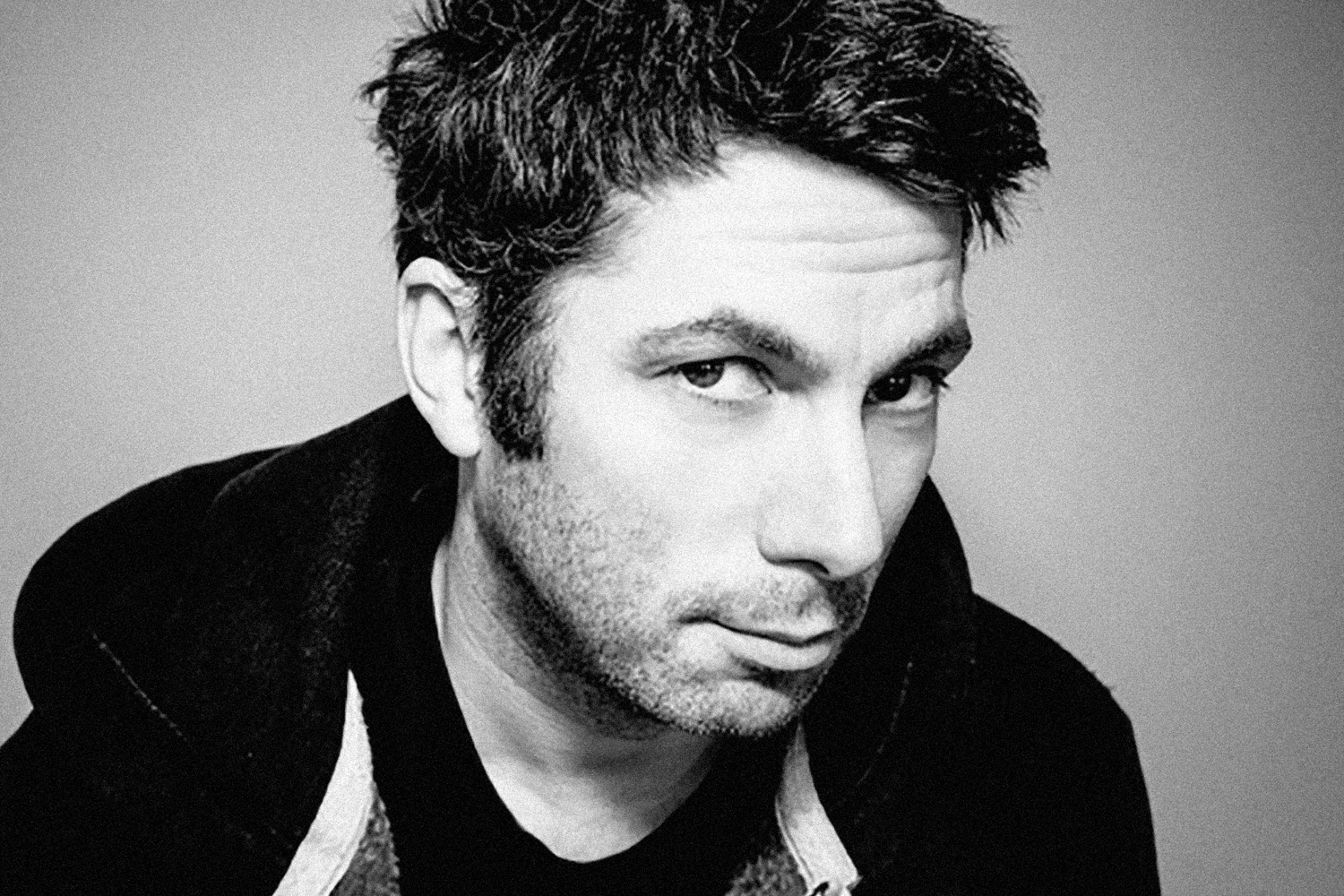 Ed Solo has been at the front line of the drum & bass scene for more than 20 years. For most of that time he's spearheaded a distinctive blend of upfront drum & bass, jungle and reggae, injecting a fun, bouncy atmosphere into what's often described as a serious genre. While he's been DJing and putting out records as a solo artist since he started, Solo's career has been shaped by a couple of key close affiliates. This started back in 1998 with
Represents
, a gritty collaboration with Brockie that would spawn a longstanding relationship between the pair. In 2009, he then launched Jungle Cakes with Deekline, opening up the music to a new crowd through twists on reggae classics through highlight tracks like
No No No (You Don't Love Me)
and
Top Rankin
. Solo was also active during dubstep's explosion for the label Sludge, but with two full-lengths in partnership with Brockie and Darrison since then, drum & bass and reggae has been his primary focus. The mix he's provided transports us back to energy-filled club nights and summer festival takeovers in the form of uplifting ragga drum & bass, mixed with new school flavours from some of the scene's frontrunners.
Download:
Ed Solo FABRICLIVE x Jungle Cakes Mix
Tracklist:
Receptor – Avocado Gold Dubs & Selecta J-Man – Fire Burn Ed Solo & Deekline – Bad Boys (Ben Snow & Jappa Remix) Aries – Herbsmoker (Benny Page Remix) Anthony Johnson – Gunshot (Ed Solo Remix) Ed Solo – Murderer Sub Killaz – Murderah Ed Solo feat. Bengal – Trigger Warning Brockie & Ed Solo – Represent (Ed Solo Remix) John Holt – Ali Baba (Ed Solo Remix) Nectax & Scudd – Trouble Riddim VIP Selecta J-Man – Big Bout Ya Junior Reid – One Blood (Ed Solo Refix) Vybz Kartel – Under Water (Ed Solo Refix) General Levy – Guide & Protect (Ed Solo Remix) Koffee – Toast (Chopstck Dubplate Refix) S.P.Y – Step & Flow (VIP) Ed Solo & Bengal – Distorted Roller Dossa & Locuzzed – Dewey Ed Solo – Super Subs Riddim Punks feat. Exo Levi – Stranger in Town Ed Solo feat. Gala – Champion Killa Dubplate Ed Solo, Deekline & General Levy – Junglist Ed Solo & Bengal – Butter Fingers Break – Keepin' it Raw Manudigital & Devon Morgan – Time Bomb (Ed Solo Remix) Dope Ammo & Taiwan MC – Babylon Falling (Ed Solo Remix) Dave & Ansel Collins – Double Barrel (Ed Solo Remix) Freddie McGregor – Reggae Boom (Ed Solo Remix) T-Phonic, Sense & Yush – Good Vibes (Ed Solo Remix) Sam Binga & Rider Shafique feat. Tiffany Malvo – Proud (Enei Remix) Isaac Maya feat. Lady Ann – Don't Stop The Music (Kid Mix A Lot Remix) General Levy – Incredible (Ed Solo Dubplate) Harry J. All Stars – Liquidator (Ed Solo Remix) Deekline & Ed Solo feat. General Levy – Have Some Fun
Is there a theme to the mix?
Yeah, 'good vibes' and 'have some fun', because let's face it: that's what we all need right now. We have all lost a lot of shows; but one of the gigs that I was looking forward to the most was our Jungle Cakes night at fabric that was due to take place on 24th April. Because of the lockdown, we will be at home wishing we were rinsing it out on that soundsystem, lasers blazing and everyone dancing and having some fun.
Where did you source the records from?
Mostly my own tunes, a few from friends, some promos and others that I have bought.
You started out as an engineer before becoming a producer. What inspired you to try out making tracks? Did you think you would have a full-time music career at that point?
I'd wanted to make music since I was a teenager, and had an interest in technology. I thought sound engineering would be a good move for me. I got to work with lots of DJs, producers, artists, signers and engineers who all had their own way of approaching things, which I think helped me as an artist. I wasn't sure it would become a full-time career, but couldn't see myself doing anything else.
You and Brockie have been working together for almost two decades. What makes you work so well together?
We get on well as friends and have a good overlap in musical tastes, not only with D&B but other genres too. He always brings a good energy and we get on a flow creatively when we are in the studio together.
How did the idea for Jungle Cakes first come about?
Deekline and I started Jungle Cakes together just over 10 years ago. We were already making breakbeat for our label Hotcakes, and it got to a point where we would always have a D&B tune on the B-side. This was back when our releases were on vinyl, so we decided to start a jungle/D&B label and called it Jungle Cakes (because we already had Hotcake, and D&B Cakes didn't roll off the tongue as well). The name Jungle Cakes sometimes causes confusion and gets a few peoples' backs up, because what we do is not strictly jungle or D&B. Jungle Cakes had its own sound: reggae-influenced D&B, happy fun & bass that didn't take itself too seriously.
Where would you say the epicentre of the UK's drum & bass scene is currently?
I think Bristol is probably the strongest, not only for D&B, but most bass-orientated music. They have loads of club nights which are always busy. Plus, a lot of producers and DJs live there.
What else are you up to through this year? Cancellations aside, do you have any release related updates you can share?
We are doing a collaboration with Trojan Records (a label from London who put out a lot of big reggae/ska tunes back in the 60s and 70s). We are releasing a series of EPs by the usual Jungle Cakes artists, and a few new exciting producers too. Hopefully the lockdown will be over in time for our showcase on The Lion's Den stage at Boomtown with Dawn Penn and a few other Trojan artists. Also, my remix of
Represent
is coming out on Undiluted Records soon. I should have lots of time in the studio over the next few months, so watch this space! (That's if the missus and the kids don't come and take over, the littlest is particularly interested in pushing all the buttons which light up on my MatrixBrute… anything for an easier quarantine).