News
Audio: Enter.Sake Resident Hito's Dark Edged fabric Promo Mix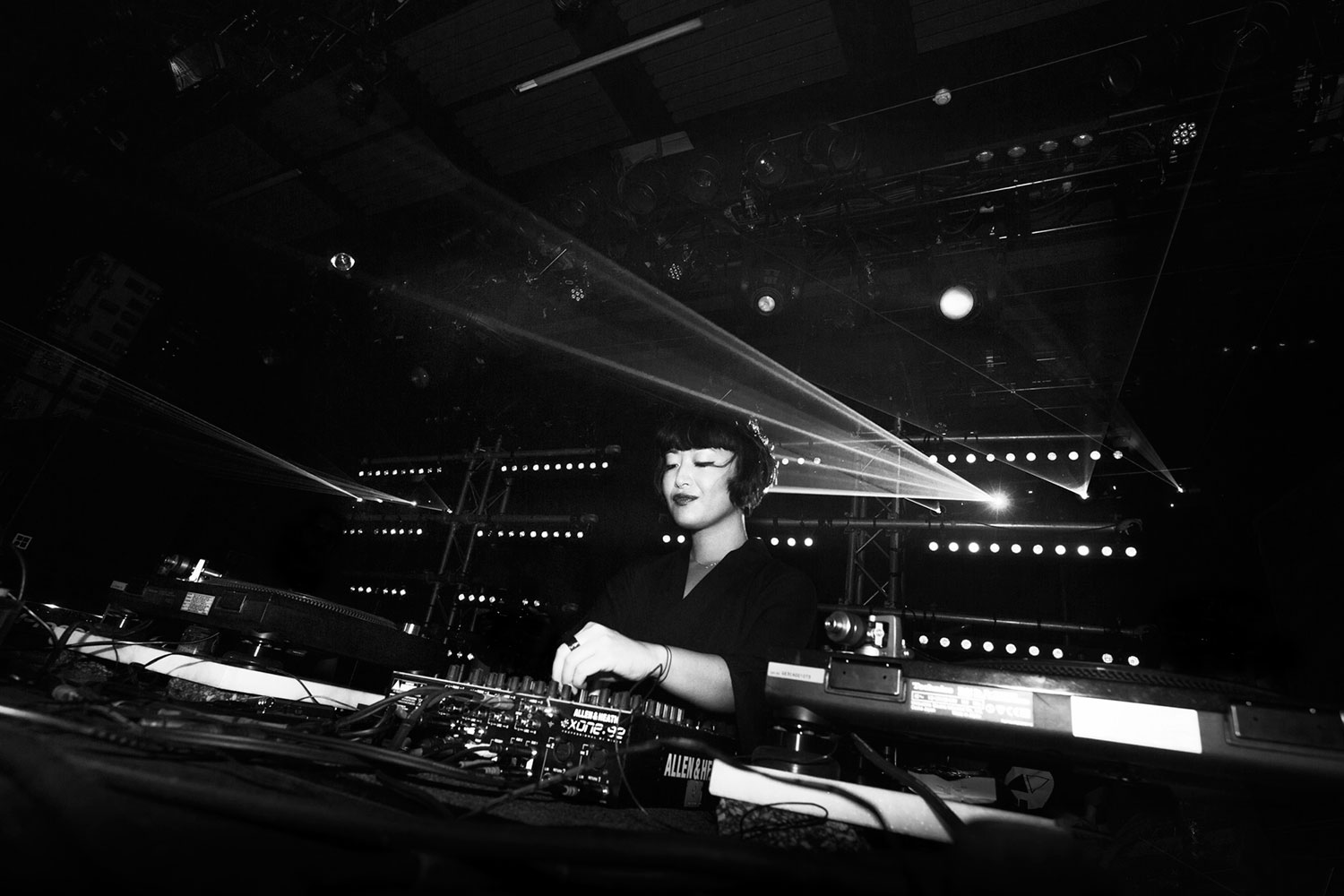 Born and raised in Himeji, Japan it was in Berlin that Hito lay down her roots as a DJ. With the city offering her the optimal situation to become fully immersed in the dark and deep realms of techno that backbone her sound with it's almost infinite supply of record shops, clubs and peers. During her time there she impressed her sound on the genre's most pioneering figureheads Richie Hawtin who went onto to make her resident at his iconic Ibiza party session Enter where Hito regularly commands control of the Sake bar blending the heritage of her birthland with the music scene she is now fully engaged in. It's this association with Hawtin that is bringing her to Farringdon at the end of the month where she'll be testing out the technological experimenter's PLAYDifferently mixer, still shrouded in secrecy this event will be the first time that we will witness the equipment's sound and impact on DJs performances. Here Hito has laid down one of her infamous all vinyl mixes, full of off kilter elements bolstered by her upfront beats that we can expect to experience this Easter weekend.
Download:
Hito fabric Promo Mix
As this is the first time you're playing and we've never spoken to you can you start us out by introducing yourself to our readers?
I am Hito. A Japanese female DJ based in Berlin and I really am always happy to meet, get to know and share techno with people around the world!
You're originally from Japan but Berlin is really where you established yourself as a DJ, what first inspired you to move out there?
The first time I went to Berlin was in 1996, I really enjoyed the city and had a lot of fun, for me Berlin means possibility and freedom.
Do you still play 100% pure vinyl sets? Everyone has their own preferences and choices when it comes to expressing themselves as a DJ but why do you want to stick to vinyl?
I like the thrill of playing vinyl, it's a nice feeling and keeps me awake while DJing. I am always asked this question so I'm thinking slowly why that is but I feel that vinyl is organic, I control it directly with my hands, when the sound starts and stops, even sometimes there will be a beautiful coincidence when the mix is happening. That always keeps exciting and challenging me. I'm really happy about it and it's still my style.
Probably the most important gig you have is your residency at Enter in Ibiza, how has your craft transformed and evolved once you started your Sake residency?
I didn't end up opening my Sake bar in Berlin so it became my mission to be part of making a Sake bar in Ibiza. The Sake bar has many meanings, Of course it's an idea that Rich had as well, but it's my culture too. I studied "sake" with him and learned about it, visiting Sake breweries and learning about their history and techniques. I share this moment with the Sake people and culture in Japan and the world. ENTER.Sake was my home where I could share music and culture, this whole concept was very important for me to play there. I was not alone, I was with all the people who were involved in ENTER. Sake story, Sake brewery friends, company, electronic music fans and the family. I was not only playing music, ENTER.sake is the expression of whole my message.
Richie is known for supporting emerging artists, what has your relationship with him taught you or given you?
Yes, I am so thankful to him that he has been supporting me a lot and in a natural way. Sometimes magic happens and everything grows so fast just by chance. But I really like that he always keeps me telling, "Hito just do your thing." This message has been really helpful for me and has given me confidence to feel free to be by myself as "Hito", this is what it's all about. I'm one of the very lucky ones that can always be "me". I loudly say "Arigato" to Rich and all the friends and family who show such support.