News
Audio: Hear East End Dubs balance groove and function in his Forms Promo Mix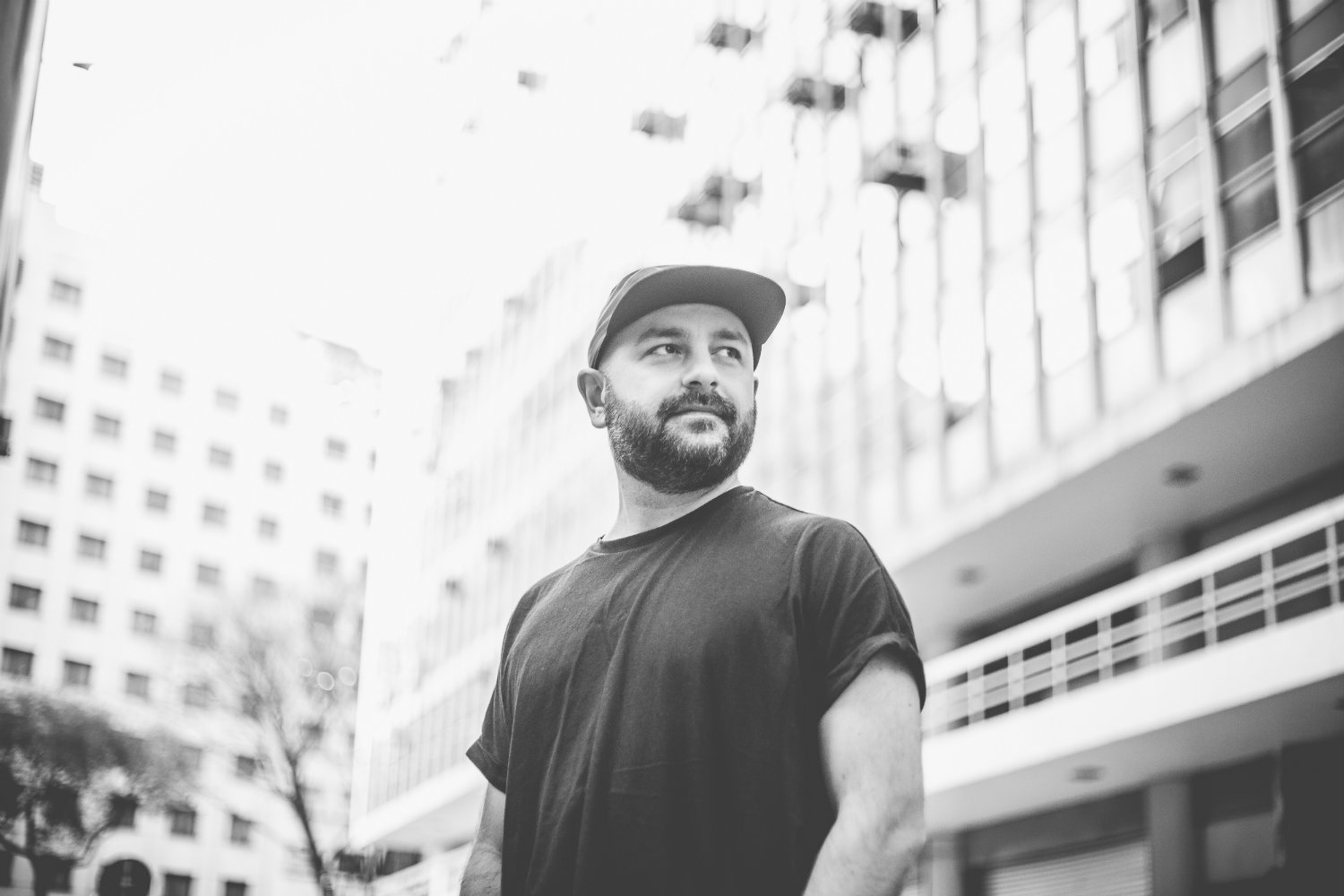 East End Dubs has been DJing for almost two decades, but you'd be forgiven if you've only heard of him in the last few years. He's been releasing his own style of dub-influenced house music consistently since 2012, mostly via self-released vinyl pressings that have become rare and highly coveted cuts. The broad appeal for the type of floaty minimal made by East End Dubs can partly be explained by the Romanian electronic scene. The stripped-back nature of his records bears a likeness to many of those found and produced in Eastern Europe, with major players like Raresh and Barac among his biggest supporters. All of this would suggest East End Dubs primarily works as a producer, but this actually couldn't be further from the truth. As he explained in an interview accompanying his mix for us, every record he produces is made to characterize and refine his DJ sets. Before he joins us for an extended 4-hour set in RM2 next weekend, he showed us how his sets strike a balance between groove and function, before talking more about his previous and forthcoming releases.
Download:
East End Dubs Forms Promo Mix
How and where was the mix recorded?
It was recorded in my studio with a pair of Technics turntables, CDJs, DJS1000 (DJ Sampler), an Allen & Heath mixer and a 6-pack of Stella!
From where did you source most of the records?
Most of the tracks in the mix are unreleased from me and my friends. I've included a lot of music forthcoming on my Eastenderz label as well.
How did your residencies at The Cross and Turnmills start?
They began back in 2004. I was lucky enough to get booked by both of these clubs. I used to play The Cross, Turnmills, Bagleys and Key week in week out. Playing warm-up slots helped me learn my craft. I shared the bill with influential names like Sasha, Digweed and Masters At Work long before I was using the name East End Dubs.
To many people, you're probably best known as a producer. How much time do you spend digging for records to play with?
As I've been DJing for so long now, I always thought it was the other way round. The need for production came from playing out, I thought I could add that little extra touch to my sets if I made my own music. Most of the music I play now is my own; everything I make in the studio is to enhance my DJ sets. I still spend a lot of time going through older records and trying to find some gems. I'm also lucky to have artists sending me music on a daily basis. That certainly helps.
Your music has been popular with Romanian DJs like Raresh. How closely do you follow the country's music scene?
We're good friends. I've shared line-ups with the lads around the world for the past two or three years now. It's hard to come by such genuine and down to earth people in our scene. There seems to be a good frequency between us. I respect the Romanians a lot for what they have done for the scene, and the way they have done it.
Many of your records are untitled or unlabeled. What attracts you to releasing music in this way?
It's an old habit I guess. I used to take my mastered tracks to a very dodgy studio in North London to press dubplates for my friends and me. Back then we had no information on the record, I used to write my name with a marker or stamp it every now and then. This tradition continued when I started pressing in larger quantities. Only recently I've decided to re-design the whole idea. I'm not very good at naming tracks. Some of them have a story behind them, and the name comes with it, but most of the records on my
Tools
series are released without a name.
Some of your records have fetched high prices on the second-hand online market. What are your thoughts on sites like Discogs?
Discogs is an amazing website, I use it a lot. However, I've realised myself that a small group of people are using the site to make money. They control the prices by building hype around records. I don't think any record should be worth any more than 10 or 20 euros, but many record labels created this demand in the market by pressing limited numbers. In a way, some labels use this strategy to sell records. I don't do limited presses if there is demand – I keep on repressing.
Do you have any further plans for your labels coming up this year?
2018 looks very exciting! Arapu and Lorenzo Chiabotti have debut releases coming up on Eastenderz, and regulars like Cosmjn, Lizz & Doubtingthomas will also be back. 2018 is the label's fourth year. We'll be celebrating with a series of events in Berlin, London, Zurich and a few other places. As for myself, I'm releasing the Social collection in two parts. There will be 30 tracks across 10 records. Part One is a 5 x 12" pack and will be out in March.
Photo credit: Mar Santos