News
Audio: Introducing Julia Govor and her singular grasp on hypnotic techno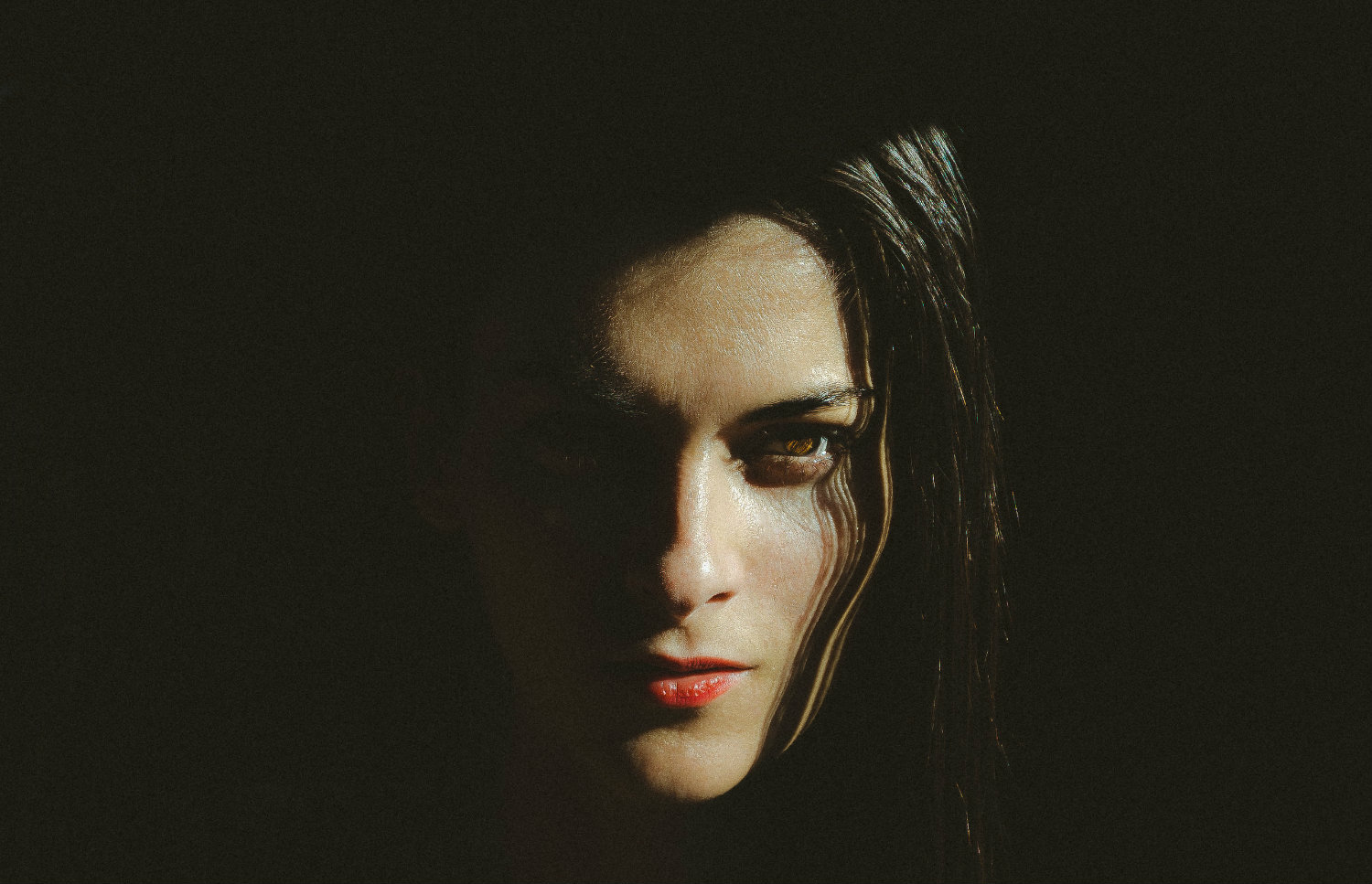 There are plenty of DJs playing hypnotic techno, but few capture this meditative tone as well as Julia Govor. Behind the booth she plays a mix of smooth and deep cuts spanning the breadth of the genre, while
her releases
offer the same pensive quality that likely attracted Ricardo Villalobos to work on a remix for her. Govor's musical background started early in her life. Growing up in Russia she was part of the military band Moryachka, and at the start of her working career she interviewed key figures in house and techno as a journalist at MTV. Once she started writing music, she made a permanent move from Berlin to New York along with her husband. This might seem unorthodox for a career as a DJ, but as she told us, it's disconnecting from the city's intense atmosphere that's been a source of inspiration. Before she makes her debut at the club on 25th November, we invited Govor to give us a mix and interview feature. For her mix, she sent us back an uncompromising two hour recording of hypnotic modern techno, before discussing her background in journalism, living in New York City, and her experience working with Ricardo Villalobos.
Download:
Julia Govor fabric Promo Mix
Where was the mix recorded?
I recorded it in my East Village apartment in New York City. I worked mostly with unreleased music from friends, including Flaminia, Mark Broom, Kamran Sadeghi, Lot.te, Volte-Face, RDHD vs SPDJ, Dawn Razor and Sa Pa. Three of my own unreleased tracks are also on the mix. I should also mention promos I included from Monday Off Records, Tiercel, Working Title, Livity Sound's Simo Cell, a remix from Dasha Rush and a track from the early 2000s by Inigo Kennedy.
The mix sprawls across almost two hours in length – does this represent the type of set you would normally play?
I'm used to playing as an opening act and that usually means I get to play longer than just two hours. Since this is a "promo mix" I thought it was important to fully express myself and be free with it; I wanted to tell a story of some kind. I think with deep, melancholic, dark music, the longer the mix is the better. It's a perfect opportunity to let things go. To get lost in time. To get lost in the rhythm.
Is there a theme you had in mind for the mix?
Yes: Mindlessness. Imagine that feeling you have in between consciousness and deep sleep. You feel light, invisible, and time is irrelevant. This is exactly what I'm trying to capture. I also feel that there is a constant and intense energy with unpredictable progressions. Sounds of clave, warm pads, high frequency synthesizers, classic dub bass lines and a broken rhythm all help to transport the audience somewhere deep and timeless. A time for reflection into oneself.
"Classical music had a great influence on my music taste."
Do you remember when you first started collecting records?
Being the daughter of a military man is like being the daughter of a touring conductor. Every time we relocated to a new city, I had to give away everything I owned. When we moved back to Russia from Abkhazia, all of our possessions got soaked, including my mother's library containing 5000 books. I'll never forget how my mother cried when we opened our containers to find everything damaged. Her whole life was in that library. I learned not to become attached to objects... and it took seventeen years to let that lesson go. In the last four years my life has become more stable. I have a home in NYC now with my husband. We like to find tapes, CDs, records, books, gear and build our collection together!
It's uncommon for a DJ to move out from Berlin to a metropolis like New York. How has the city offered you inspiration artistically?
I have one beautiful story which I'm sure many have heard by now, but it was very influential in my move. One day I was walking through Washington Square Park in Manhattan when I heard a piano playing. I instantly recognized it as Philip Glass and was of course drawn to the source. At the piano there were a few girls laying on the grass, eyes closed, enjoying the moment. I searched for a place to sit and join them when I saw a woman crying. I chose to sit next to her. It was indeed a breathtaking performance. At some point I turned to hug the crying woman and we embraced each other until the music came to a stop. A roaring applause shortly followed. I was overwhelmed and began to cry too. We shared a smile and she said "Thank you." I never felt so high in my life. Euphoria, sadness, happiness, love – all of these emotions at once. I feel like NYC has such an amazing energy powered by unpredictability. It is unlike any other place in the world. I moved to NYC because of love, and if you give and receive love to people, you have the ability to be creative, positive, and powerful anywhere. For me, this city is a way of balancing. You must connect with everyone around you and still find comfortability and a way to disconnect from it all.
"For me, New York is a way of balancing."
Before focussing fully on music you interviewed many artists as a journalist – do you feel you learned anything about DJing from this experience?
Before I started working in TV, I was a singer in a military band called Moryachka. In my earlier years I also played piano. My teacher at the time taught me about classical music and composers from the Soviet Union, it had a great influence on my music taste. We also had a dancing club in our military camp and it was vital to our community. I was surrounded by music from a young age. Curiosity is one of the most important things in journalism, and that's what really what brought me back to music. The club scene kept reminding me of the community I had as a child: everyone knew each other, shared, cared, and supported each other. I was always an open-minded person but travelling really opened my ears to music I had never heard before. Different styles, different techniques – it was all new to me. I realised I didn't need to speak the same language as someone to communicate, I could just share through music! The idea was wonderful in theory… but the real fan began in practice.
We know you have a lot of love for one of the cornerstone artists of our club, Ricardo Villalobos – you described him as your favourite person to interview, and he remixed Open Possibility. When did you first cross paths?
I would like to share the story of how we actually managed to put that record out. I hadn't seen Ricardo in a couple of years due to his touring schedule and my move to NYC. One day I texted him regarding the remix. He replied saying that I had to fly to Berlin and play the tracks for him in person since he doesn't use email of Dropbox. Five years ago I could not have imagined what his studio looked like, but of course I was curious. I thought to myself, even if he doesn't like my tracks, I'll still have a chance to see him in his creative process. So I flew to Berlin. I walked into his studio (right next to Berghain) and froze. There was a wall of modular analogue synthesizers, an overwhelming variety of drum machines (he had gear I had only seen in magazines), and tons of records which I'm sure Ricardo had for sampling. Despite the incredible musical toolbox my attention was drawn elsewhere. It was a huge pink crystal right next to Ricardo. I thought: now I know where Villalobos receives his unique energy. I was dumbstruck for hours watching the way he worked: the fluidity of his movement (just like in the DJ booth), the plugging and unplugging of colourful cables, sampling selection from an old Brazilian jazz band, his focus as people were moving in and out of the studio, and the occasional text to his wife. A master of multitasking! We didn't even talk that much, I was just watching in awe. Then just as I was about to leave he asked me about the tracks. I played him three and he chose 'Open Possibility' without any words of feedback. Five hours later I left his studio with a remix! The first time I ever saw Ricardo play was in 2007 in Moscow at the Phlegmatic Dog club, just next to Red Square. I had no idea then that this incredible artist would be a part of my story. Everything is possible.
What are you looking forward to most about coming to fabric for the first time?
I am looking forward to hearing music on one of the world's best sound systems.