News
Audio: Introducing London and Ibiza favourite, Cici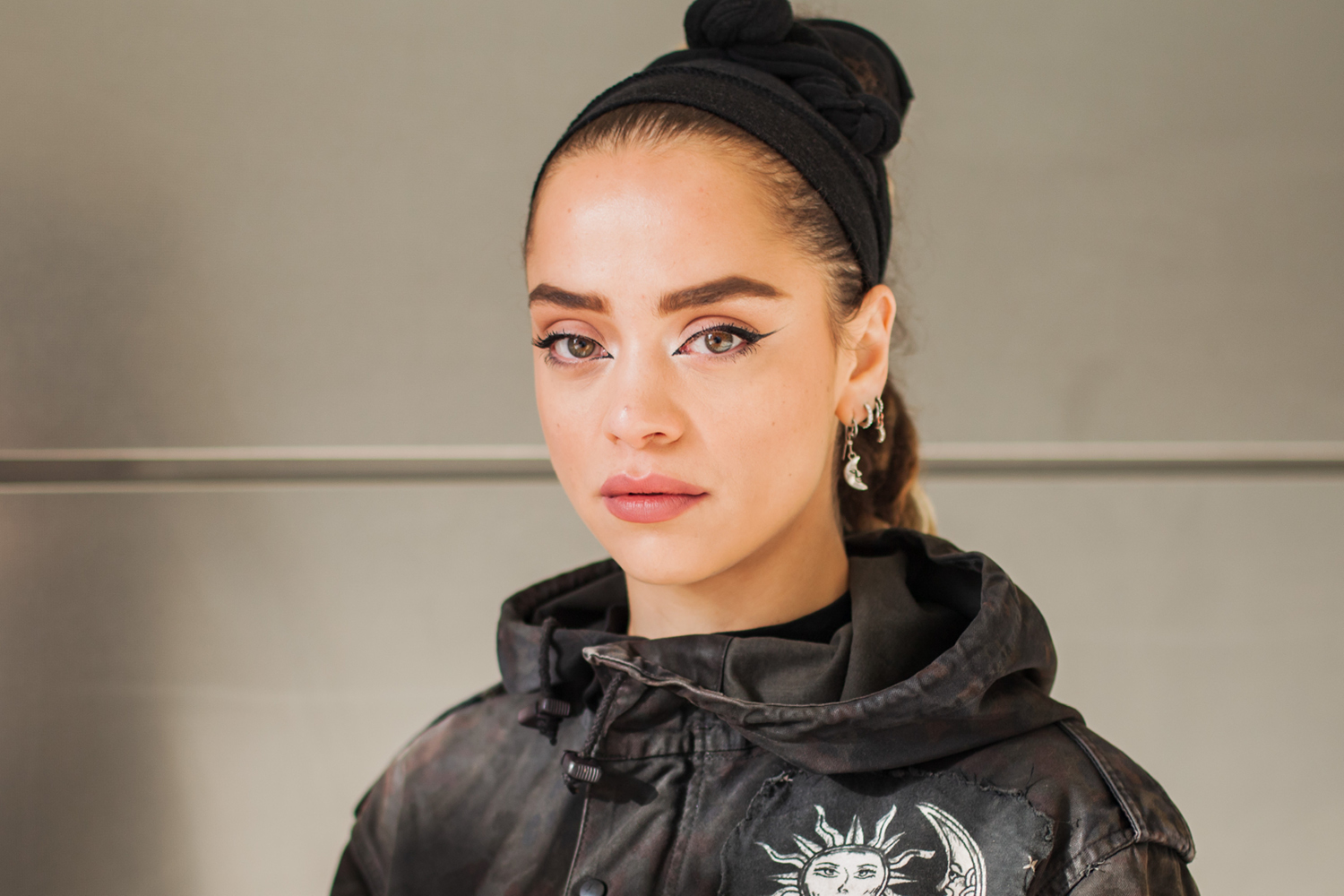 In all of music history, there have been few greater love stories than that of a budding young DJ discovering themselves in Ibiza. London-based DJ and producer Cici knows of the White Isle's spell all too well. Growing up in Dublin, she spent her youth engrossed in her local music scene as a champion for a multitude of genres from obscure electro to hardcore metal, but it was ultimately after visiting Ibiza for the first time that she found her sound. Her Balearic background betrays a warmth when she plays, always bountiful in energy with an intimacy behind each of her selections. Channelling her signature psychedelic wave into deep house scored her two residencies at the White Isle institutions Cosmic Pineapple and The Zoo Project last summer, but since then, she's been busy playing all over the capital. For her next date on home turf, she's set to make her Saturday debut with us alongside Apollonia and Claude VonStroke. In her mix for us ahead of the date, she blended an intergalactic swirl of charming house melodies and pulsating techno.
Download:
Cici fabric Promo Mix
Tracklist:
Niles Cooper – I Bet If We All Signed A Petition We Could Get Burial To Make Haus Musikk Benjamin Damage – Binary Oli Furness – Decisions (Alden Tyrell Remix) Trevino – Desecrate Spencer Parker – You're Under My Control Now (Fadi Mohem Remix) Angioma – Inflingement The Yellowheads – Parallax Art Department – Rings of Jupiter Dense & Pika – SSD Edetto – The Waves (Dub Mix) DJ Haus – Modul8 (Italojohnson Mix) KUSP – Wurk South London Ordnance – Sabre Asquith – Let Me (Rave Mix) Clouds Of Kouros – Houghton Time Trevor Rockcliffe – High Spirits (Mr G's Remix) Santé feat. Iko Mowsa – Enemy
What have you been up to recently?
I've just landed back in London from India, where I was playing at Mixmag Lab and took a few days needed holiday! I actually recorded the mix there on the rooftop of Khar Social in Mumbai.
Is there a theme to this mix?
I guess the theme is fabric, I selected tracks that I felt had that essence and that I would see myself playing in the club.
How do you usually find new music for your mixes?
I usually just sit with my intention for the mix and the emotion behind it so instantly some tracks will come to mind. That helps carve the rest out in a sense, so I know what new sounds I'm looking for, which can be unreleased promos or old cuts from labels I like.
What are your favourite record shops? Do you have any secret tips you can share?
All over really, I love discovering new record stores when I'm abroad so the records I buy tie in with the memory of the trip, I also love trawling through charity shops when I have a few hours spare. I've found some rare and incredible records for next to nothing. Though some of my favourite record stores are Lucky Records in Reykjavik and Invisible City in Toronto.
You're no stranger to the White Isle, holding down two impressive residencies last summer. What is it about Ibiza's clubbing scene that connects and inspires you on a personal and musical level?
As clichéd as its sounds, I discovered a new part of myself when going to Ibiza. To be regularly spoilt for choice when it came to music and parties, combined with the sheer beauty of the island and the free-spirited hedonistic lunatics I befriended, there was no doubt that the island would become a permanent fixture in my life.
Although your EC1 debut was back in 2018, this is going to be your first Saturday night with us. Can you recall any formative nights spent on the dancefloor over the years?
There are way too many to mention here! fabric was the first club I ever went to in the UK about 10 years ago, and I've been attending solidly since! The birthday is always a weekend to remember with an insane line-up and much fun and frolicking. I am also partial to an early morning [Ricardo] Villalobos wake-up call!
What are your plans for the rest of 2020?
I'm looking forward to releasing some of my own music and travelling as much as possible.