News
Audio: Lukas Wigflex mixes wonky techno steppers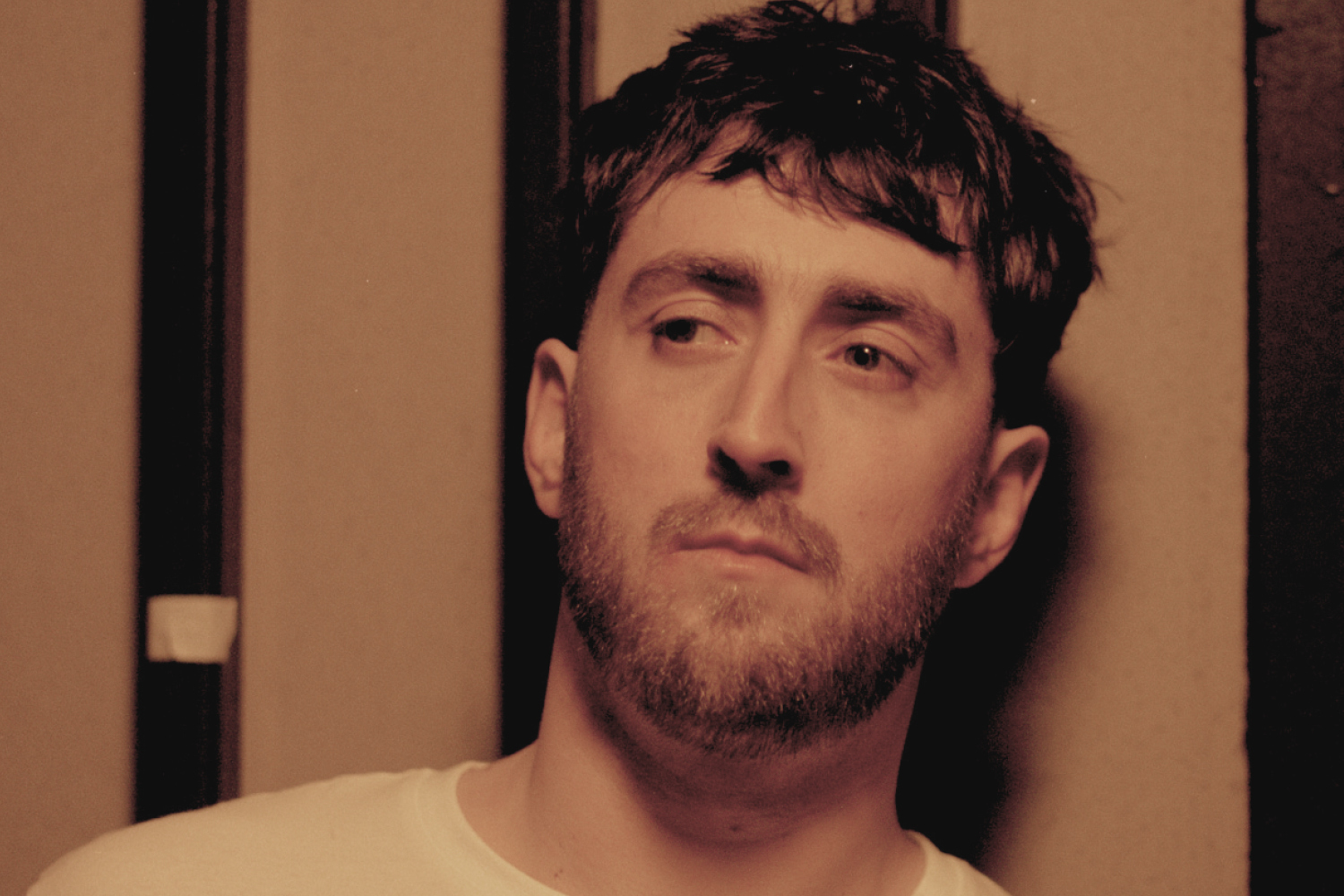 Lukas Cole has never played for us in Farringdon, but we've long admired the graft he's put into the UK dance scene. Since 2006, he's been the key arm behind Wigflex, the standout Nottingham party that started out as a sweaty basement rave and now boasts its own city-wide festival. Cole
recently described
Wigflex as a "rudeboy techno" party, which is as apt a summary we can think of for a night whose guests have included artists like Hessle Audio, Helena Hauff and Peverelist. As one of the residents since the beginning, Cole has been the key flag-bearer for Wigflex's open-ended music policy, building a record bag that's as likely to feature a proggy Border Community classic as it is a minimal techno cut (when Cole debuted on Boiler Room, he dropped Luke Abbott and James Holden amongst stuff like Donato Dozzy). As he tells us below, this all-embracing approach is partly inspired by a craving for "fucking with people's heads" with the odd perfectly-timed curveball. In recent years Cole's become pretty busy outside of his duties for Wigflex, both on the UK club circuit and at festivals like Houghton and Love International. Ahead of what feels like an overdue debut for us as part of Pleasure Club's 2nd birthday celebrations next weekend, he sent us a mix to show us what he's about. Lock in for an hour-long session of wonky techno steppers via twitchy electro and other offkey percussive bits, shrouded in an eerie haziness that's primed for the late-night hours.
Download:
Lukas Wigflex fabric x Pleasure Club 2nd Birthday Promo Mix
Is there a theme to the mix?
There's no real theme to this one to be honest. Just some bits I've bought recently, some bits I've been sent, and some bits I've raided from the collection. I wouldn't say it's a patient mix, but it takes a few tunes until it gets going and once it does, it comes crashing back down again. But generally, I've tried to make it undulate in an upward trajectory.
Your sound covers quite a broad range of styles. Who would you say has inspired you, as a DJ, over the years?
During my teens growing up in Notts during the late 90s and early 2000s, I was massively into UK garage. We all were up here – my friends and I would obsessively collect the latest tape packs from Groove City (the Notts UKG specialist at the time). Generally most of the tapes at the time would feature the same songs in a different order, apart from DJ Fonti from the Heartless Crew. He would start his sets with a ragga scratch, into some UKG, into some classic Chicago house, into an old Missy Elliott or Timbaland instrumental,into some jungle and back down into the garage. All done with coherence and his signature swagger. It really inspired 15 year-old me and I don't think enough people put respect on DJ Fonti's name. Before garage got dark and the pay as you go cartel become all our favourites, there was no one doing it as well as HLC. Obviously a DJ's main aim is to make people dance, but personally, my favourite moments on the dancefloor are when curveballs are thrown in. Those "what the fuck" moments before the next tune comes in can be beautiful, and can really make the next one explode. Another DJ I was massively into during my formative years, who was brilliant at those head-scratching moments, was James Holden. I loved how he would weave colourful tapestries that combined loads of non-dancefloor stuff into dancefloor monsters. Songs that really shouldn't work together in a club, but made so much sense at the time – it made me really question what a DJ should be doing, which in my opinion is fucking with people's heads and making them want to dance in equal measures. Being a resident of my own party for nearly 14 years has also really helped. I have had to be ready with suitable energy for any time of the night and situation.
You've played back-to-back with a number of notable artists recently. How do you usually prepare yourself for playing with someone like Ben UFO?
Classic Alex Ferguson chat, but you always play the game and not the occasion. I'll usually just pack a mixed bag of stuff I love and hope it works. You should only really go back-to-back with someone you have seen DJ before – so it generally does.
You're also frequently found spinning on the same bill as the face of Pleasure Club, Bobby. Can you tell us how you guys met and ended up forming close ties?
My good friend Adam Curtain had been talking about him for years and we finally met at Houghton a few years ago during that Craig [Richards] and Ricardo [Villalobos] back-to-back and have been mates ever since.
We've seen you describe Wigflex as "rudeboy techno". Can you explain what this means and what the vibe of the party is for someone who's never been?
It's pure tongue in cheek. We like lairy tunes up in Notts and when I first started to put on parties, convincing a load of kids who had been into Hysteria tape packs and Wu Tang bangers all their life to come and join us was difficult – so we had to let them know it was muckier than the average techno party.
Nottingham seems to have a tight-knit scene, are there any other parties or record shops you'd recommend checking in the area?
Nottingham is really exciting at the moment and there are loads of people doing cool stuff under the radar. Peach Fuzz and Audiobahn have had some quality bookings recently and share a similar outlook to us on how a party should look and sound.
Finally what are you up to through the rest of the year?
I've got more gigs than I've ever had coming up. I'm so happy and grateful that people want me to play records for them. On top of that I'll be trying my very best to make Wigflex City Festival 2020 even better than the first one without increasing the capacity. We're opening up our first venue over the coming months, it's going to be a multi-faceted DIY art space in an amazing building that the city desperately needs. This is the first time I have told anyone officially and it feels great. And finally, we're launching the label this year and working on developing my good friend, Son of Philip, as an artist. He's got a couple of killer solo releases lined up as well as a collaboration under an alias of ours coming out on Trouble Maker.