News
Audio: Utah Jazz - FABRICLIVE x Bukem In Session Mix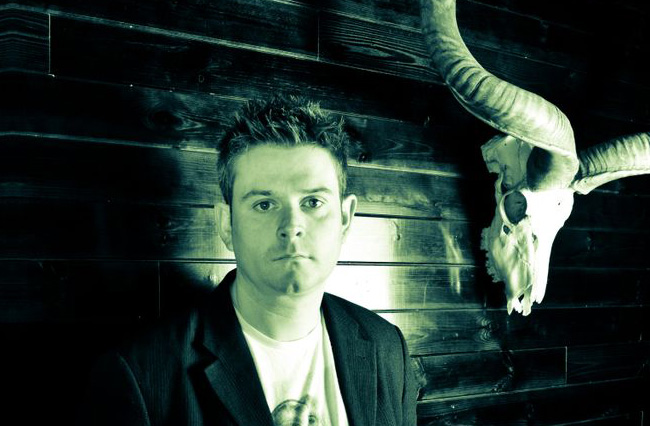 Often taking information from Wikipedia is like trusting someone in the street to nip home and tell your old man he's left the back door open and that flat screen TV is just sitting there, still boxed up in the kitchen – its inadvisable. But when talking about liquid drum and bass, the more musical, break orientated sub genre of d&b they're kind of spot on in saying: "While it uses similar basslines and bar layouts to other styles, it contains fewer bar-oriented samples and more instrumental layers (both synthesized and natural), harmonies, and ambience, producing a calmer atmosphere directed at both home listeners and nightclub audiences". People like LTJ Bukem and
Utah Jazz
, the subject of this article no less, use uplifting melodies to drive the atmosphere of their tracks rather than pouring excess layers of filth or tonnes of percussion in to the mix. The result lets your mind wander up through and around the samples and whilst the drum breaks might regiment the tempo, artists like Utah Jazz make a classical sense of the space around the spine of the track, elevating it from its core of just the drums and the bass. Playing in Room Two for Bukem In Session a week on Friday, Luke Wilson (aka Utah Jazz) has just released the Groove Therapy album on Vintage Recordings to quite the critical reception (9/10 in Mixmag). He was also a pivotal figure in the proliferation of the liquid sound with his
It's A Jazz Thing
album and early singles on Liquid V, so ahead of his set we thought to catch up with him and see if he'd frame some of his album material in a promotional mix. Luckily, he was into the idea and this is what happened…
Download:
Utah Jazz – FABRICLIVE x Bukem In Session Mix
For those who may not be acquainted with your sound, can you introduce yourself and the music you make?
I'm a London-based D&B DJ/producer specializing in the more soulful side of things. I've been involved in the scene for around 15 years now and have written music for Liquid V, Hospital and of course, for Bukem/Good Looking Records too.
How did you get involved with d&b in the first place?
Just by growing up listening to pirate radio stations as a teenager then moving on clubs such as Speed, Logical Progression and Metalheadz @ The Blue Note. I really fell in love with the music when I heard the early tracks from Alex Reece, Wax Doctor, PFM etc and my early influences DJ-wise were Bukem and Fabio.
You released two albums with the second one, Vintage, coming out in 2010. What was the response like to them, did it exceed your expectations?
Most definitely! I always saw myself as a DJ first and foremost so I never expected to get such a good response to the production side of things…
Your new Groove Therapy LP was the first thing you put out in a while... What else have you been working on recently?
Just the album really… It's been 18 months in the making and then another 6 months of preparation before release. I'm also constantly touring (just off the plane from a weekend of gigs in Australia) so DJing and production always keeps me busy.
Could you tell us a little bit about the mix you've put together for us?
Yeah, I really wanted to keep things nice and rolling - quite laid back & provide my musical take on what Bukem's nights at fabric are all about. I'm always keen to put together a tracklist that blends some unreleased tunes, some classics, some upfront bits plus a few of my own productions from over the years too.
Ahead of your set here at the end of the month, when you'll be joining Bukem in Room 2, what can we expect from you on the night?
It's always very special for me to play at fabric as I've been playing there since soon after it opened back in 1999 (when I was a 19 year old chancer!). I'll be digging in the crates for my set plus showcasing some of the new
Groove Therapy
album tunes too - hopefully catering for both the more mature crowd but also the newer generation of D&B lovers who are feeling the soulful side of things...
Utah Jazz – FABRICLIVE x Bukem In Session Mix
Tracklist: 1) Fingers Inc - Can You Feel It Acapella [Jack Had A Groove] 2) Wax Doctor - Untitled (From The Vaults) [Unreleased] 3) SpectraSoul - In For A Penny [Shogun] 4) Utah Jazz - Survival Of The Fittest [Spearhead] 5) Utah Jazz - Loops For Days [Vintage] 6) DRS - Holding On featuring Lenzman, Jehst & Riya [Soul:R] 7) ARP-1, dRamatic & dbAudio - Clash Of The Kings [Innerground] 8) SpectraSoul - Memento [Shogun] 9) Utah Jazz & Alex Reece - Everything is Everything [Vintage] 10) Calibre - Let Me Hold You [Signature] 11) Utah Jazz - Conrad Funk (intro beats 12" version) [Vintage] 12) Utah Jazz - Leap Of Faith (Keychange VIP) [Good Looking] 13) Utah Jazz & MC Conrad - Money's One Thing [Good Looking] 14) Influx Datum - Back For More [Formation] 15) dRamatic & dbAudio - Far Away featuring Grimm (Total Science Remix) [MARS] 16) Utah Jazz - Infinity 155 (Wax Tribute) [Vintage]
Catch Utah Jazz in Room Two on 27th July.