News
Being a DJ: Introducing Alexandra And Her Fabric Promo Mix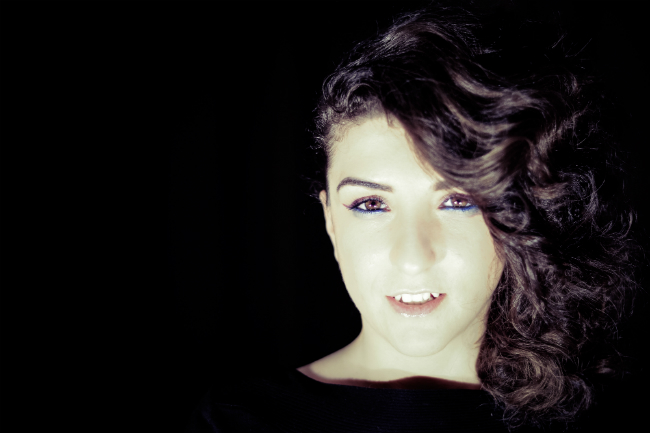 With an industry that can be seen to be pretty over-saturated with talent, it can be somewhat difficult for an up and coming DJ to stand out. For Romanian born
Alexandra
, it seems that unlike so many others, individuality is one thing that has developed instinctively for her since she first broke into the scene so many years ago. From a musical heritage that surpasses no further than an innocent love for records and parties, to being an intrinsic part of the renowned Sunrise collective, her unassuming "I had no intention of being a DJ" aesthetic is one of the many things that's steering her towards greatness. What's more, as she flourishes across Romania's circuit, a scene that has spawned the likes of some of our revered compilation cohorts,
Rhadoo
,
Raresh
and
Pedro
, it too, is becoming the fundamental backbone and central platform to her success. So, as she prepares to bring her selections to Room One alongside Craig and Ricardo this Saturday, we got in touch to officially introduce her to our Farringdon haunt and grab an exclusive mix along the way.
Download:
Alexandra fabric Promo Mix
Hey Alexandra, hope you're well, thanks for speaking with us. As this will be the first time you're joining us in Farringdon can you start us of by briefly introducing yourself to any of our readers who might not be familiar with what you do yet?
Hello, it's my pleasure to speak with you and a great honour for me to play at fabric for the first time this Saturday. I'm a dreamer and a hedonist who's crazy in love with music, vinyl and parties. I don't have a special background in music, I grew up on Michael Jackson, MTV Europe and the music that was played on the radio during the 90's. For me it's my love of dancing and music that will always be my Panacea..
You're playing in Room One next month with Craig Richards and Ricardo Villalobos – how much has what they do informed your craft? Or are there others that you have looked to as markers of quality when it comes to DJing?
To be honest, I have never had the chance to see Craig play live. This will be a first for me and I am very excited about it. Having said that, there is a recording of Craig and Lee Burridge (Tyrant Party in Bucharest in 2004) that opened my ears at a time where I was exploring a lot and trying to define what I really liked in terms of club music. That set for me, was a milestone for change in the Romanian scene at a time when it was predominantly progressive house. Ricardo is an enormous influence both as an artist and as a person. He has inspired me to never limit my exploration in music, to always go further, deeper and beyond. His sets are always sick and twisted and you see people become so  engaged in such a powerful trade of energy, states and feelings. After all these years of listening to him as many times as I could, I find it hard to explain in words how much I have learned from him. My other great inspirations and influences are Zip, Rhadoo, Raresh and Pedro and mostly all of my fellow artists in Sunrise, because I spent so many years working with them, learning and getting all the help and support for my music endeavours. I am also fascinated and inspired by Ben UFO, DJ Qu.
So from the looks of things, you've spent the most part DJing and there's no evidence we can see of releases to date, but have you or are you planning on working on any music production? If not, is there a specific reason as to why?
Yes, at this moment I am only DJing, and I think I will always be a DJ and a selector above all. There is a big pressure upon me about producing music, everyone is always asking me and wondering why I am not making any. It's because I read about other artists mentioning the idea of "strategic releases" and I simply don't understand this idea to make music only as an instrument of advancing your career. For me, I don't have any drive or ideas for production and I don't plan on doing it because other people think I should. There is so much more I want to learn about DJing and there is so much more music I want to play and so many records I want to buy. Eventually, I see myself as a curator for my own label rather than a producer.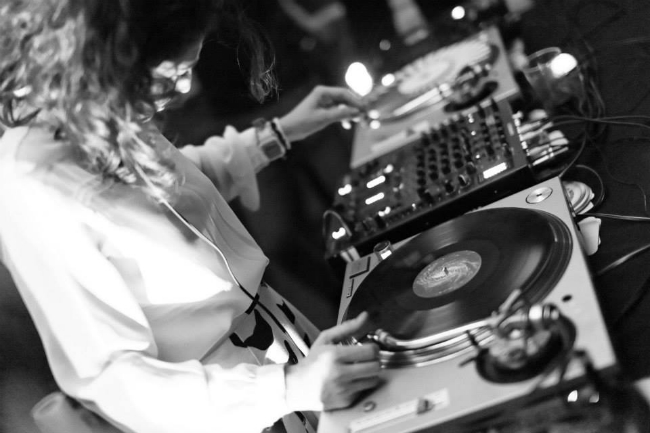 How did you get into music and DJing? I read that things kind of took off after you joined the team at Sunrise Booking agency. Can you tell us more about how you came to work with them?
I always wanted to go out in clubs and dance that was the initial drive. I was following the nightlife events online, but I did not have any friends to actually go out with. After few years of being just a home spectator of this life, I finally got the chance to venture into the night life of Bucharest. My first job within the party-world was a low-profile, amateur club photographer. As I was going out more, I was making new friends with the same passion for music. When the first Romanian clubbing magazine was born, I was given the chance to work for them as an editor, running party and music reviews. This is how I first met the Sunrise team before I eventually began working for them. It was my writing skills that met their need for a PR, but my work was never limited to just this. My proud and joy were the first four editions of Sunwaves festival and what I considered as my biggest achievements whilst I was still working in the events department. With Sunrise, I achieved so many things, I've been part of a very devoted and strong connected team and I've become friends with all the artists that are now my colleagues in the agency. I was surrounded by music and passion from all sides, and this gave me energy to push my own passion further. Seven years ago, whilst I was still working at Sunrise, I started to buy electronic music records, with no idea or intention to become a DJ. I didn't have this thought in the beginning, I was all about collecting vinyl and learning to beat-match so I could try it once in a while, when I was with my friends. But I liked mixing music much more than I expected so, two years later, I gathered my courage and played for the first time at a party. Being a DJ was the first life decision I was 100% convinced by. There was one point, one set, my first set in Sunwaves festival where there was such a great crowd and this great exchange of energy between everyone, where I said to myself: "For the first time I know what I want to do for the rest of my life. I want to play music."
The Romanian electronic scene has been pretty imperative in terms of shaping the four four circuit with artists like Rhadoo, Raresh and Pedro coming through – how do you feel the Romanian scene has had its mark on dance music and what does it mean to you? What do you think sets it apart from say, what's going on in the UK and the rest of Europe?
The Romanian scene is my home, my root, my inspiration. It's one of the most exciting and enthusiastic scenes of Europe. Young and genuinely born out of a great passion for music, the Romanian scene has a short history (compared to UK and the rest of Europe), but it's very intense and consistent. People know how to party. The energy and the enthusiasm is real and special, and it gives you these goosebumps. This is part of the cultural freedom that Romania embraced after all those painful years of darkness in the Communist era. For some, it's impossible to imagine how it was back then, how it is to be cut off from every form of culture and information. It was a total darkness and now we celebrate the freedom to express ourselves, to choose what we want to do and to be creative. Another thing that sets our scene apart is its very flexible politics about party licensing. We just had a 48+ hour party two weekends ago in Bucharest. At Sunwaves, the music doesn't stop for four days and four nights.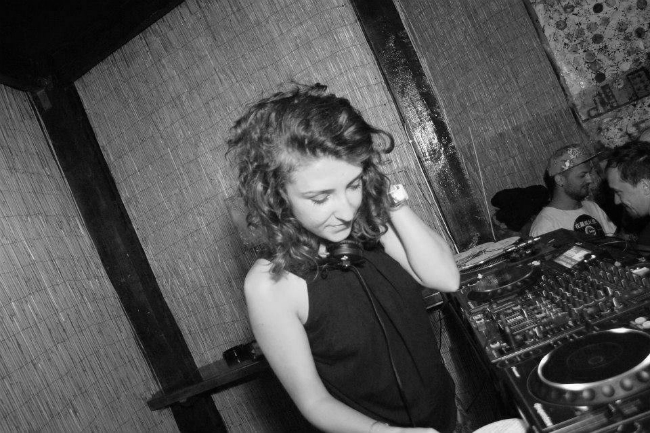 I noticed that you once said you don't like to be labelled. Can you explain why? I guess the nature of pigeon-holing your music can be a little frustrating…
I don't believe in labels. Music and DJing are about expressing yourself, your states, your feelings and exchanging those things with those on the dance floor, getting energy from them, sending the energy back. So when it comes to music, I think it's better to let the pigeons be free to fly.
And finally, can you pick three tracks that have defined your career as a DJ so far?
I am very sorry, but I find this simply impossible! There is so much music I love, I could never choose only three songs.