News
Bill Brewster Interviews... Part 1 - PBR Streetgang and Their DJ History X fabric Mix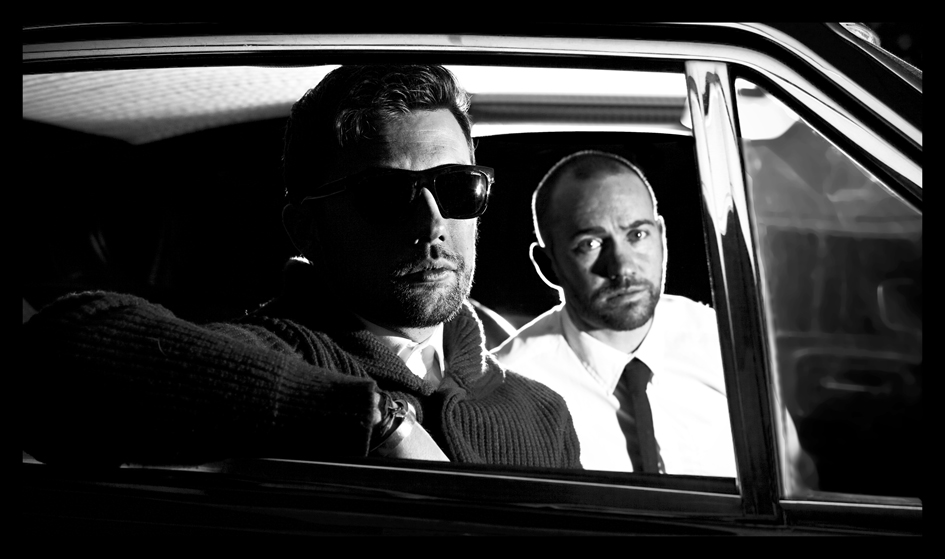 The story of Bill Brewster is one steeped in dance music history, as well as in the history of our own Farringdon venue. From his first experiences in electronic beats thanks to a stint in New York alongside Danny Tenaglia, he went on to be one of our own founding residents for the first five years of fabric's existence. His role, throughout his lengthy and influential career, has been both behind the decks as well as marking down the story of the music as a journalist – most notably in that book that we've
all
read: 'How To DJ (Properly)', a guide for those who began their moves into spinning tunes when vinyl was the number one mode of practice. He now also maintains his legacy on the online resource
DJ History
. Described as a 'labour of love' it is also an invaluable documentation of dance music's innovators and movements, a vital reportage on what has been it informs the here and now that we all get so easily caught up in. It's not often we get a guest with a journalistic talent to offer up as well as their musical blends, so we tapped into Brewster's talent inviting him to interview the guests he's chosen to form the bill of DJ History's takeover of Room Three this weekend, namely the duos of PBR Streetgang and Matthew Burgess & Jolyon Green. First on the blog this week, is his interview with PRB Streetgang who are Bonar Bradberry and Tom Thorp, who originally met in Birmingham over 10 years ago. They went onto meld their DJ talents into one after sharing an extended Ibiza season together and they've also prepped this exclusive mix for our blog, showcasing their disco infused take on house.
DOWNLOAD:
PBR Streetgang DJ History X fabric Mix
Bill Brewster: How did you two meet?
Bonar: In Birmingham about 10 years ago in a record shop - we always used to listen to the same things so the friendship started from there really.
Bill Brewster: What's a PBR Streetgang and can anyone join?
Tom: It's the name of the boat from the film Apocalypse Now. Definitely yes, anyone can jump on board, more the merrier! Bonar: Depends how good your breakdance skills are – there's an opening in the Body Poppin' Dept.
Bill Brewster: What's it like always playing with a partner?
Tom: Never dull Bonar: Great, especially when your travelling. You don't get lonely, someone to bounce ideas off and talk utter crap at… But I do play a bit on my own too, then I just talk to myself, but I try not to do it out loud
Bill Brewster: What are you most proud of?
Tom: We're making a career out of something we love.
Bill Brewster: Where were you when acid house hit? What impact did it have on you?
Bonar: I was in primary school, so not directly no. But I have much older brothers who were getting into it, so it's kind of trickled down through them I guess…. Acid house through an eight year old's eyes… Jeeez! Tom: Probably being a teenager listening to The Cure. I was slightly too young to experience the acid house movement and the early raves, although I can remember the stories in the newspapers and on the national news. I guess you could say it's the roots of club culture in this county today, so ultimately it's having a huge impact on my life.
Bill Brewster: What's the best party you've ever been to and why?
Tom: The Electric Chair was always pretty special. I can remember going to one of their after-parties in a disused fish and chip shop. It was amazing! Bonar: The best ones are probably the ones I can't remember much from… But those I do, I'm with Tom on Electric Chair.
Bill Brewster: Who taught you to DJ? How did you learn?
Bonar: I taught myself when I was about 13 or 14. I didn't know the hell what I was doing so it took me ages. I started with two old hifis with their speakers all piled together, then used the volume knobs of each one to 'blend' the records and not a mixer in sight, Like I said I hadn't got a clue... probably explains why I like rotary mixers so much. Tom: No one really, I used to watch a lot of DJs and try pick tips up from them.
Bill Brewster: What's the best advice anybody's ever given you?
Bonar: Red Rum in the fifth... Tom: "Your twenties are for gurning, your thirties are for learning." Tristan Da Cunha
Bill Brewster: What's the best party you've played recently and why?
Bonar: Recently there have been loads: The Garden Festival in Croatia, We Love @Space. Croatia is special because the crowd is incredible and so is the location, there's nothing else like it… And We Love @ Space is one of the best nights in the world to put it simply. Tom: The Garden festival in Croatia was brilliant again this year (it always is). We played twice, once on a boat party (for We Love) and then on the beach stage. The place, people, vibe is so good, love that place!
Bill Brewster: What makes a good party?
Bonar: Good people. That's most important, then the music, then the sound system. Get those three and you're home and dry, everything else is window dressing. Tom: A dark basement, a red light and a feeling. And some friendly faces.
Bill Brewster: Which record never leaves your box?
Bonar: I guess I'm not really like that with records when I DJ I'm constantly changing what's in there depending on where I'm playing. Tom: Gregory Porter's '1960 What?' (Opolopo remix)
Bill Brewster: Tell people who've never heard of PBR Streetgang what they can expect on Saturday evening.
Tom: Fun-fuelled couple of hours where we will aim join the dots between disco and house. Bonar: From disco to techno and back again. Guess you have to come and hear it really. Our mix we've done for the site this week reflects the housey side to us, but I guess a fuller view of our spectrum can be heard on the mix we did for DJ History.
Bill Brewster: When you get to heaven what will be playing on God's jukebox when you reach the Pearly Gates?
Tom: Talking Heads' 'This Must Be The Place'. Bonar: What makes you think I'd be going to heaven? (Catholic guilt moment.) Brian Eno's 'Another Green World'.
Bill Brewster and PBR Streetgang will be in Room Three this Saturday, for more info and tickets go here.