News
Catching Up: 5 Minutes With Monki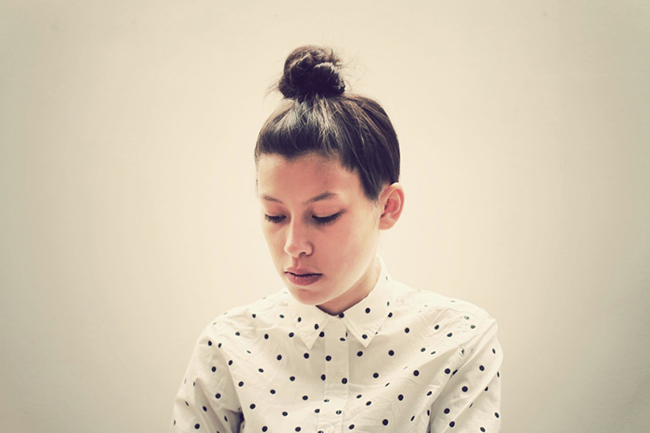 Having risen through the ranks of Rinse FM, starting on a work experience placement and ending up with the enviable Saturday late afternoon slot, Monki's now broadcasting her dancefloor friendly selections on BBC Radio 1 every Sunday night. An astute DJ and selector her shows span genres and styles representing everything from house to bass and grime and it's that awareness and openness of attitude to all the styles that makes the prospect of her Monki & Friends takeover of Room Three next Friday so interesting. Ahead of the event we caught up with her to discuss where she's at at the moment and why she's picked Mak & Pasteman, Karma Kid, Toyc B2B Zulu and Squarehead to perfom...
So… how's tricks? What's going on with you at the minute? How's the BBC Radio 1 show going?
Things are great! At the moment I'm concentrating on my Radio 1 show, which is going really well. I've been permanently given the Sunday night/Monday morning 2-4am slot which I've been covering. So I'm very pleased! I'm looking forward to putting together my own show and giving it its own sound with a new team, it should be fun! Apart from that, I'm currently curating a Monki & Friends UK tour for next year and the third release on my label Zoo Music is due to drop Oct 7th from a guy called Baxta. Festivals and Ibiza have been extra fun this year too!
Do you feel like you've achieved a dream at all? Reason I ask I just because your biog makes a big point out of you always wanting to be in radio and now, you're broadcasting the music you love on the country's biggest radio station…
Ah yeah defiantly, I was always pretty determined to get somewhere with it, I knew where I wanted to be but actually doing it now is still sometimes a little surreal. I love my job!
I know it's kinda obvious but, can you explain the general thinking behind the Monki & Friends concept? Like, what made you want to start curating a club night? What can we expect from it?
Monki & Friends actually came about when I was curating
my EP with Red Bull
and I've wanted to do my own night for a while, it was a good time to combine the two. If people like my show then I'm pretty sure they'll like my club night.
Similarly, can you walk us through the lineup… what do you feel like these artists are bringing at the minute? Are they all producers you've supported on your show?
Yeah I've supported all of them at some point on my show, in fact all of them since I was on Rinse FM. The lineup is pretty young so it's nice to see these DJs and producers grow into their careers at the same time as me. Karma Kid & TOYC b2b Zulu are great party DJs, Squarehead and Mak & Pasteman may take it a little deeper and then there's me… [laughs]
How's your ZOO Music label coming along? What else is coming up? Are you finding the time to crack on with it?
It's good – as I said, our next release is from Baxta and is due out on the 7th October, so you'll be hearing stuff from that soon. I'm really happy with it; we've worked on it for a good while so it was nice to see it being sent off. We've got another one from Zulu in the pipeline as well which is on a bit of a different tip but still really exciting. Hopefully you'll see that before the end of the year. And yes, just about [finding the time to crack on with it]!