News
Catching Up With Mr. C and his 2013 Superfreq X fabric Mix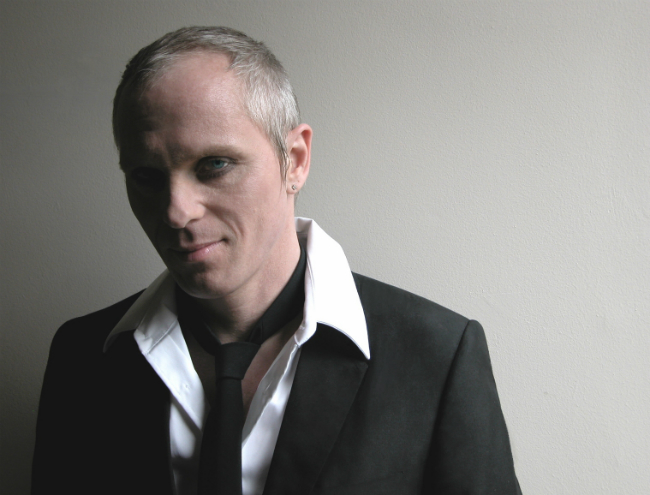 It seems like forever, but it's was exactly two years ago that
Mr. C
first brought his Superfreq flavoured extravagance to Room One. Yes we are talking about Mr. C the ex-Shaman frontman, frontrunner of seminal club The End and a man who has always maintained his main thrust as DJ, partymaker and recording artist. Superfreq itself is 10 years strong, having first been established at The End it now has many homes across the world, from LA to Ibiza and London. It's vibrancy is channelled not only through to track selection of Mr. C but also through his party collaborator Luke VB and their special guests. The gang are back on the 19th, returning to Farringdon with legend type, Affie Yusuf, who will be performing live as well as Wagon Repair's Konrad Black. Tim Redwill completes the lineup joining Luke VB on the decks. Perhaps the latest development on the Mr. C agenda is the reformation of his Superfreq imprint and the imminent release of his new album
Smell the Coffee
, of which he shares detailed information with us below as well as presenting a brand new mix to bring us into 2013 in a suitably off-kilter way.
DOWNLOAD:
Mr C. 2013 Superfreq X fabric Mix
Hi Richard happy new year! Where are you in the world right now?
Happy New Year. Right now I'm on the beach in Tulum, Mexico, taking my annual holiday & well deserved it is I might add. I've got a cute little house on the best part of the beach, so there's me & 4 girls (as it should be) chilling & recuperating, getting ready for the hard work that lies ahead for 2013. We're also here for BPM festival where I have Superfreq at La Santanera on the 12th.
What was 2012 about for you? What were your personal highlights?
2012 was mainly about getting lots of work done in the studio, finishing my album, doing lots of remixing & other solo work & collaborations, preparing for the re-launch of Superfreq records, doing the A&R for the label & making sure everything is lined up & rolling forward. It's hard to say what the highlights were as there's been many, but Superfreq's 10th anniversary parties in both London & Los Angeles were epic. Our Fabric nights were also amazing, great to see those going from strength to strength & playing at the Detroit Electronic Music Festival for the first time was amazing too. On top of that, I was extremely excited about 21st December coming to pass, thankfully we're all still here & I for one can definitely feel a shift happening with Human consciousness, especially here in the Mayan peninsular & Tulum specifically, there's amazing energy here right now, it's pretty intense.
Can you tell us about your new album 'Smell the Coffee' – you've just mastered it is that right?
Yes, I mastered the album last week. It's been well over 3 years in the making, I wasn't happy with many of the tracks so I've reworked most of the album & I'm now delighted. It's unapologetically a dance album but the music is pretty diverse for one album. The theme of the album is about waking up & seeing what's actually going on in the world & within, & pushes people to look inside at themselves so there is a little challenge to the album, but I didn't want to do an album full of instrumental tracks, I wanted to get a good message across & some useful information too. Musically the tracks range from 112 BPM to 126 BPM & even though there whole album is very acid based, there are house, electro, techno & also more laid back tunes on there. There are 5 vocal tracks & 5 instrumentals, which I feel is quite a nice balance. I have Victoria Wilson James singing on the first single, a track called open up, where VWJ sings about opening up your mind to be the change that you seek, so spiritual. It's slow, 116 BPM with some serious gospel overtones with the vocal delivery but with a real modern open minded twist to it, as you would expect from the Glamazonian Goddess of the Universe. The second single is a song called The Future will is best described as political satire & is somewhat of a tongue in cheek attack at the ravers to come outside of the rave bubble we're trapped in & get involved in bringing about real change to this world, instead of sitting back saying there's nothing we can do. The third single is pure sex, the lyrics are absolutely filth, but devilishly classy filth, not your tacky stuff. The other 2 vocal tracks are called Synchronicity, where I do a spoken word about making synchronicity stronger using meditation & the law of attraction & the 5th vocal track has a robot doing vocals, it's called Interaction & is dedicated to all my fans on my Mr. C Facebook page who interact with me on a regular basis & are a constant source of inspiration to me. The album will be coming out digitally at the end of April, beginning of May on Superfreq & if it does as well as I hope, I'll be doing a limited run of vinyl too, just for the serious collectors.
What are your hopes and dreams for the year ahead?
I don't really have hopes, it's more a knowing for me as hope is for the wishful thinkers. I'm extremely excited about the re-launch of the label which starts with my own "I'm Gonna' Give You Some" EP which is released on vinyl on February 4th, We have 2 EP's released each month after that with releases right up until September ready to go. I'm also excited about my solo album & also my new collaboration with Affie Yusuf as the Indigo Kids, we have 2 EP's ready for Superfreq. I'm also excited about my collaborations with Omid 16b for Sexonwax & the follow up collaboration with [a]pendics.shuffle & I have remixes of David Scuba & Mikael Stavostrand on Riff Raff & remixes of Xo Chic, Joint Custody, Affie Yusuf & Class B Band, all lined up for release on Superfreq. No doubt there'll be a whole lot more productions from me this year now I've well & truly got the studio bug back.
Can you introduce your Room One guests for the next Superfreq in Room One?
I'm very excited to have Affie Yusuf live doing his debut Superfreq appearance. His shit is mental & his live set will blow people's minds, I so can't wait. We also have our good friend Konrad Black joining us again, we love Todd & he never fails to deliver. My partner Luke vB & his long term DJ accomplice Tim Red will open up the proceedings & I will of course be closing the room & getting completely twisted on people arses. I'm also excited about the line up in the other 2 rooms too with DVS1 & Sigha joining Terry Francis in room 2 & Scissor & Thread with Frank & Tony & Claus Voigtmann in room 3, the whole building will be musically amazing from start to finish.
And finally can you please tell us about this new mix you've recorded for our blog?
Yes. I wanted this mix to ease people in the 2013 gently, but also to be extremely psychedelic so I've gone for a very deep & extremely modern acid house vibe. The mix doesn't travel over 118 BPM but don't let that fool you, it does have some pretty intense moments.
Superfreq will be taking over Room One on 19th January, for more info and tickets go here.