News
Cornerstone Tracks: Ellen Allien celebrates the legacy of Warp Records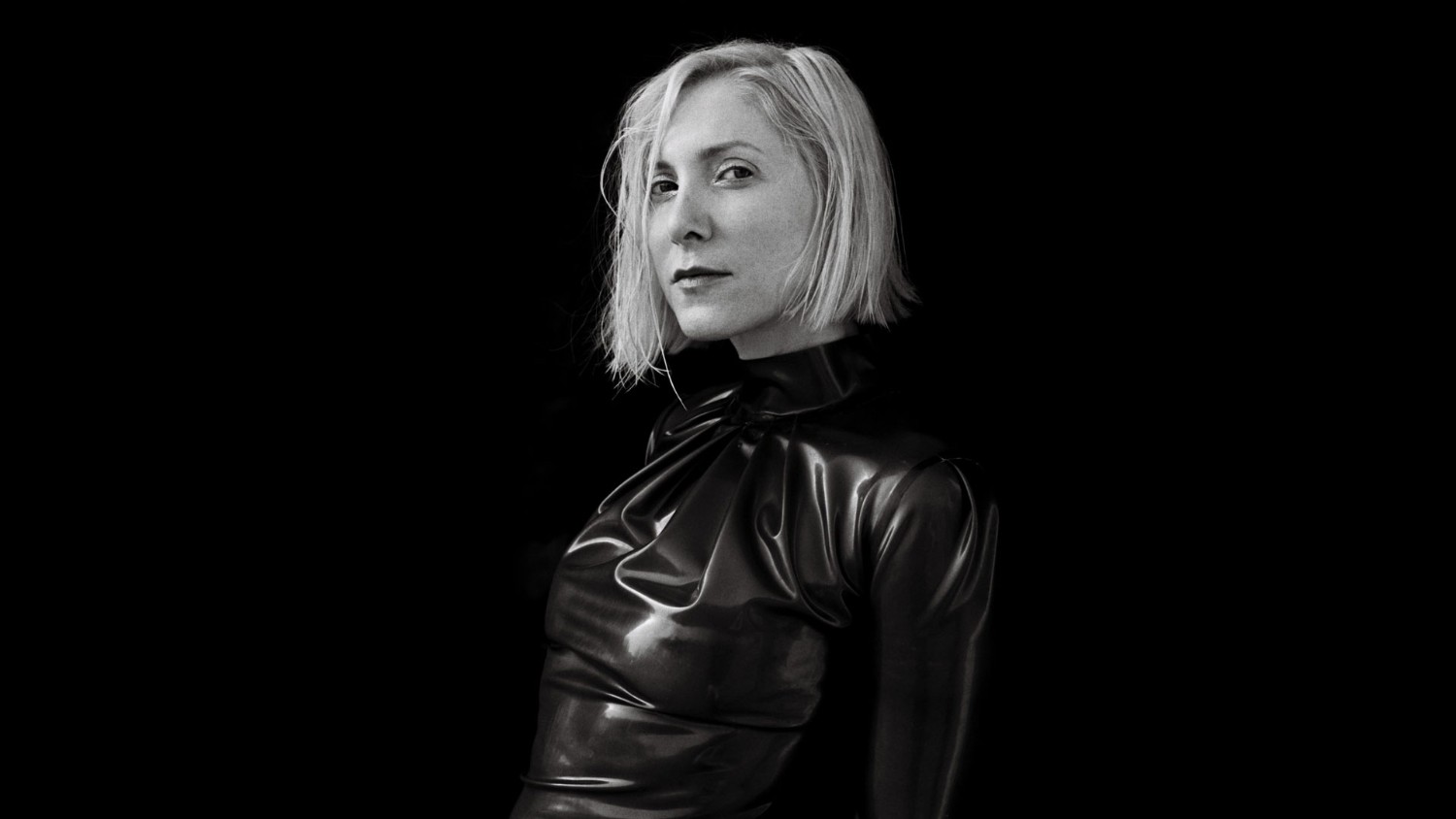 Electronic music wouldn't sound the same without IDM and bleep techno, both of them rooted firmly in the UK, and specifically with one label: Warp. Founded in Sheffield in the late 80s, Warp is one of the most crucial outlets in electronic music history. Aphex Twin, Boards of Canada, Autechre, Squarepusher – Warp championed all of these artists early on in their careers, and they've stuck to their identity for close to three decades. Such credentials have made Warp a lifelong favourite among many electronic music followers, from fans like us to a near limitless list of DJs and producers. Ellen Allien is one of these artists. The extra-terrestrial slant to her music takes clear inspiration from Warp, which she recently proved with two hard-hitting Mount Kimbie remixes for the label. As her next date with us is just around the corner on 26th May, we asked her to pick out five of her Warp favourites for our latest
Cornerstone Tracks
feature. When she sent her list across, she started by explaining:
"Aphex Twin – I didn't mention him here, because he's my absolute hero, above all artists for me. I love all of his work, so I decided not to pick one or two special tracks of his. All in all, it was really difficult for me to pick just these few, because Warp has always been an amazing label with such a great output and tons of beautiful releases. It's been a big inspiration to me! I couldn't pick just five, so here's a list of seven."
Testone – Sweet Exorcist [Warp]
This track activates my techno fantasy. 100% bleepy club tune. It has the minimal touch that I love as a German Kraftwerk lover. A bit of minimal is what I need in my sets, so this classic is always in my case and I drop it from time to time.
One of Richard H. Kirk's lesser known projects. Were you big on Cabaret Voltaire before this as well then?
The first time I heard Cabaret Voltaire was in a club, and I remember that I was completely blown away from what I heard. But it took me a while until I found out which band it was. I started discovering their music step by step, I have this ritual of researching music when I get home from a club or rave, and don't want to go to bed straight away. First I'd go through vinyl in second hand stores or flea markets, and now since the internet is strong, it's even more exciting. The two Cabaret Voltaire tracks I really love are
Exterminating Angel (Intro)
and
Invocation
.
You also mentioned Kraftwerk, were there any other groups that shaped your tastes before the 90s techno explosion?
When I was a kid I used to listen to Neue Deutsche Welle on the radio, and one day as a teenager this brought me on to Kraftwerk. I was fascinated and touched by their music. There were a few bands and artists from the 80s I liked, for example
Ideal
,
Gary Numan
, and Bauhaus.
Kalpol Introl – Autechre [Warp]
The soundtrack of my bed. I love to listen to the whole album when I'm in my bed… relaxing and floating away. Dreaming of a new human being on mother Earth. Autechre's music opens up new dimensions for me. It's just the perfect track to fall asleep to.
From this track into Bike, it must be one of the best 10 minute opening sections to an album ever recorded. It's especially good for that meditative boundary between sleep and consciousness…
Yes, I've been flying to their music so many times in my bed!
Do you remember how you first discovered this record?
I can't remember… it was later on, for sure. I guess it must have been around 1995 when I first listened to the whole album. I was working in a record shop at the time, and luckily I learned a lot about electronic music there!
What do you think of the latest NTS sessions? We tuned into all of them in our office and found it amazing how they've still progressed their sound.
Amazing NTS sessions, they just produce such exciting and diversified music. I've already pre-ordered the vinyl!
My Red Hot Car – Squarepusher [Warp]
Do You Know Squarepusher? – Squarepusher [Warp]
I wanna fuck you in my red hot car… very good plan! These two tracks are my ultimate Squarepusher hits. His live performance I saw has been in my mind ever since, I just can't let go of it. The arrangement of the beats are extremely uplifting. Both tracks are an epic electronic orgasm for me.
When Warp do breaks. Was the Go Plastic album your entry point to his music?
No, no, no, it was just a big easy hit! I knew his music way before then.
My Red Hot Car
works very well in my DJ sets, all around the globe! It's not too weird and strange, so people can dance to it.
I've never seen Squarepusher, but his live sets always look like how you describe, a true 'performance'. Do you think DJing should be thought of in the same way?
His live sets are mind blowing, maybe a bit too loud and the visuals are very bright. One time I saw him live, I had to put sound glasses on, because the visuals made me crazy! I ran to the toilet to put paper in my ears, so with sun glasses and toilet paper in my ears I went back and could enjoy the rest of the show. His live performances are very dynamic, and the beat variations are enormous. You just wanna move and move and move. I guess you can call it a mind fuck.
Freak – LFO [Warp]
What can I say about this one? It´s one of the biggest techno killer tracks in the universe with a bombing bass. Mark Bell was an electronic genius, rest in peace and thank you for the wonderful music.
It says something about the label that they can release, say, something like Boards of Canada's Geogaddi and then this only a year later. Do you feel like Warp introduced you to a lot of different electronic styles?
Well, Warp was a constant companion on my journey through electronic music and of course they brought me new influences and inspirations. I discovered a lot of new and exciting music through them for sure!
One of Mark's we've often heard in clubs is Loop (FUSE Mix). Do you still play a lot of his records?
Of course,
Loop FUSE Mix
is a Plus 8 classic. I have the clear green clear vinyl in my case.
Township Funk – DJ Mujava
I've been playing this tune since it came out, and I can't stop. It's funny and happy in a way, but also melancholic on the other hand. People really react to it on the dance floor, some start jumping around, and some close their eyes. It's funny to see the different reactions.
Of course I've heard this, but I never knew this was signed to Warp. In a way this must help the reaction you get when playing it: I can imagine everyone recognises it, but they might not necessarily be able to place where from.
It's just super catchy, a really beautiful tune from South Africa!
Join The Future – Tuff Little Unit [Warp]
I think this was one of the big Warp hits from the early time. Someone created a bass line that you never forget and mixed it with a piano, a catchy vocal and some bleepy sounds. It works like a song for me, a hymn! It was probably one of the first Warp records I bought.
More of those bleeps. There are many producers reviving that bleepy techno sound at the moment, are you following a lot of the stuff that's coming out?
I think every Warp record has this special Warp touch, from the past through to today. I like that they spread their wings wide, cover different styles, and are always open to unique and special music.
Can you describe the inspiration for your Mount Kimbie remixes?
When I started to work on the remix, I wanted to add a Berlin touch to it. Some kind of sound and feeling that reminded me of my early days in the techno scene here, and something that's been with me since then.
Listen to Ellen Allien's T.A.M.E.D remixes below.
Photo: Sven Marquardt