News
Crate Diggin': BCee compiles an in-depth guide to Spearhead Records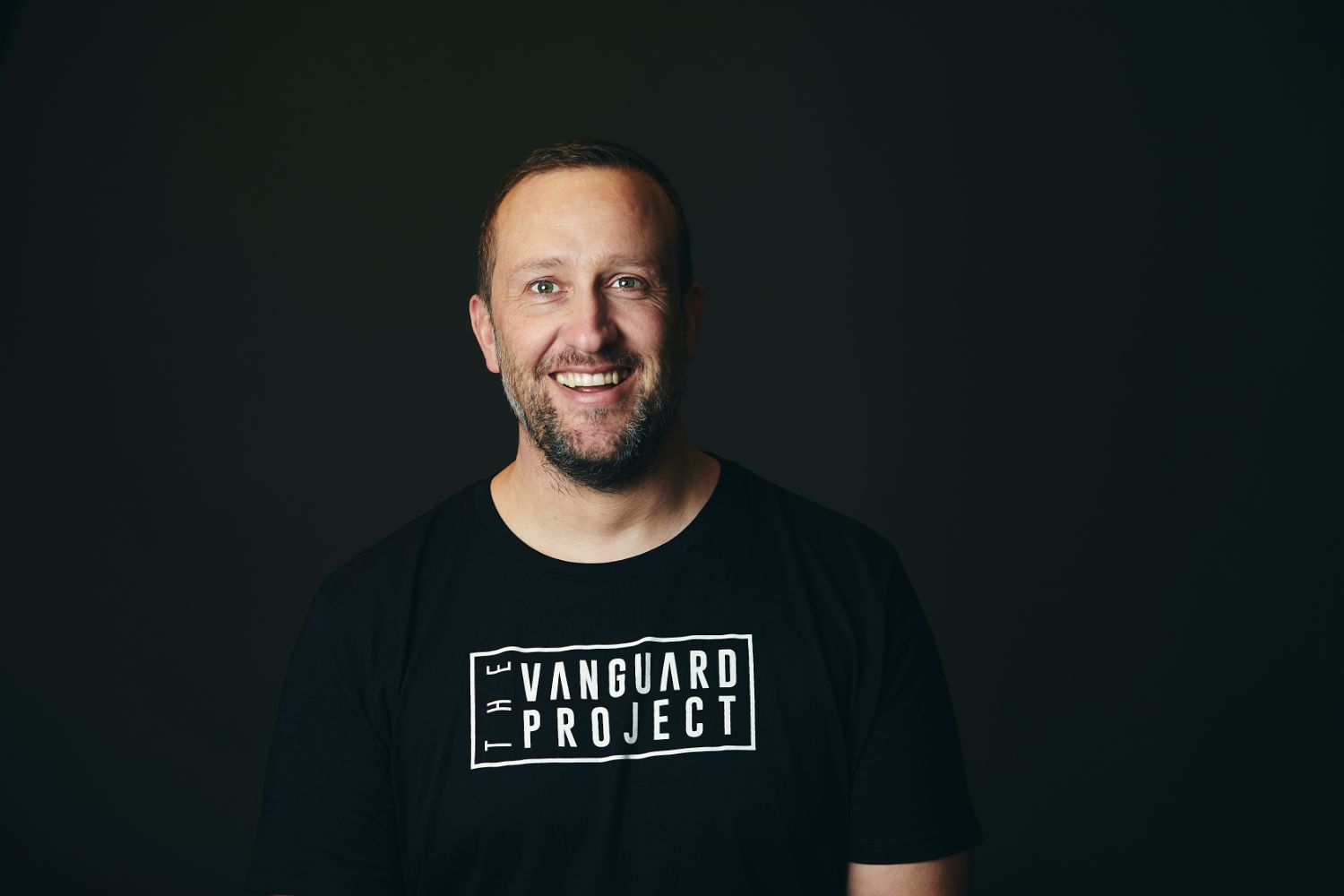 Last summer, BCee dropped the 100th release on Spearhead Records. Seven months later, his label is marking its 15th year in the game; a colossal feat in our ever-changing and ever-demanding world of drum & bass. There is no doubt that the longevity and soul of this incredible label has come straight from the heart of its founder, who has long been regarded as an innovator and cornerstone of the scene. A decade and a half in, Spearhead has all the power and personality of a huge label – but in reality it's a small operation, with BCee as its key driving force (as he tells us below, there was a time where Spearhead's HQ was tied to a few internet cafés and phone box in Ibiza). He's also a killer DJ, something we should be reminded of when he plays Room One alongside a host of Spearhead's closest affiliates this Friday. In advance of the date, he prepared an in-depth guide to his label, the ideal preparation for a night of deep and heartstruck drum & bass.
Netsky – I Refuse
Way back when, I'd released a few tracks from a newcomer called Lenzman. He got in touch and said that someone he knew had some tracks that he thought would do well on Spearhead. He put me in touch with Netsky, who sent me over a batch of four tracks. I was really into the vibe of them but wasn't sure how well they would do because the mixdowns didn't quite seem there and they were all still very raw. In spite of this I thought I would give it a go. Next thing you know, he's been snapped up by Hospital and launched into DJ stardom. I loved this track from the first time I heard it, but had no idea just how much of an anthem it would become.
S.P.Y – By Your Side
This is one of those tracks that was around for a long time before it got a release. S.P.Y had sent it over to me but neither of us were sure about putting it out, in the meantime more and more DJs started playing it and it took on a life of its own. I was at an auction in my hometown bidding on some picnic benches when I got a call from Carlos [S.P.Y] saying that we should release it, I can remember it clearly because it was such a random place to be sorting it out. I knew that Logistics was really into this track and had be playing it a lot and also as it had been hanging around for so long, I thought it could do with a little updated version to complement it, so I asked him to remix it. It was originally released on 12" vinyl, with the original version as the A-side and the Logistics remix as the AA.
BCee – Typical Description feat. David Boomah (Calibre Remix)
I used to be a resident for a night called City Flow in Belgium, it was mainly a jump-up rave but always had a "liquid" area. At one stage I was out there every three or four weeks, which is where I met David Boomah getting breakfast after the show. We got chatting, and it resulted in him writing and recording the
Typical Description
vocals. A few months later and I was back there again, but this time with Calibre. I'd not met him before but sat next to him, DRS and DJ Marky for dinner. I thought I'd seize the moment and asked Calibre if he would be up for doing a remix for me. We exchanged details, I sent him the stems for the track but then didn't hear anything for a couple of months and thought he wasn't interested. Then one afternoon, this just casually popped up in my inbox. Happy days!
Seba – Addicted
Seba actually wrote this one with Ram Records in mind and went quite a lot more commercial than his usual style (although still sticking to his core sound). I fell in love with this one straight away, and he was more than happy for it to come out on Spearhead. It became the B-side for his track
Cold Spring
with Robert Manos, but that was only because he didn't like the artwork that we came up with for
Addicted
, so we flipped it to keep the vinyl looking nice.
BCee & S.P.Y – Is Anybody Out There?
When we wrote this track, I really had no idea that it would do as well as it has done. I almost gave it away to another label that has long since vanished, and am so glad that S.P.Y wasn't down with that idea and stopped me from doing it. I thought that the piano and vibe of this was just way too laid-back for a club setting. However, after sending it to a few DJs and seeing the response it was getting when they played it, I thought we'd better release it. It was paired up on a 12" vinyl with another track called
Nothing To Declare
, which was written in S.P.Y's studio as a way of him teaching me the basics of Ableton. I've used Ableton ever since.
Is Anybody Out There?
was started in Reason 3 at mine, and then finished off by Carlos S.P.Y at his old London studio.
Danny Byrd – Rise Again feat. IKay
After Danny Byrd's initial signing to Hospital, he went off grid for a while, but then suddenly re-appeared with loads of great music. I knew Danny a little as he had played a few times at The Rubiks Cube, which was the night associated with the first record label that I owned with Kubiks (Rubik Records). Danny sent me a whole batch of tracks that I thought were amazing, most of which I don't think ever came out, but I still play the odd one now and again. I was desperate to release a few but he then re-signed to Hospital. In spite of that, Tony [London Elektricity] agreed that I could release
Rise Again
and
Control Freak
as a single on Rubik Records. However, while we were in the middle of sorting out the release, I had parted company with Rubik Records to set up my own label, Spearhead Records. I was living in Ibiza at the time and running the label from internet cafés and a public phone outside my apartment. It was standing outside my apartment on that call box that I managed to persuade Danny and Tony that it was worth his while to put the release out on Spearhead. That was only the fifth release on the label and I think it was one of the releases that really helped get the label some early recognition as one to watch.
Lomax – Brain Freeze
This was the title track of the debut solo EP from Lomax. Before this, he was releasing music as Hold Tight with three others involved, then with Doug and me as various combinations of BCee, Kubiks, and Lomax. When we worked on the first BCee & Lomax tracks, I had pretty much no idea what I was doing, and Nick [Lomax] wasn't confident enough to do our mixdowns so we would get them touched up by one of the other Hold Tight guys. That soon changed though, and he became one of the most musically and technically skilled producers I've ever had the privilege of working with.
Brain Freeze
was a real testament of how far his production had come in such a short space of time, and I think the production quality still stands out some 15 years after it was written.
L.A.O.S. – We All (Blame Remix)
I loved everything about the original version of this, and Blame had mentioned to me how much he liked this one, so I asked him to remix it. He was on fire at the time and had recently released
Stay Together
and
Solar Burn
, which were two of my favourites of his from that era. He put his signature beats and style all over this, and it worked a treat. A friend of mine passed it on to Pete Tong who gave it a few plays on The Essential Selection show on Radio 1, which at the time was pretty much the only drum & bass on that show for weeks either side.
Bungle – The Siren feat. Ayah Marar
This one is taken from Bungle's album on Spearhead,
Memories
. I sent the instrumental over to Ayah who loved it. As Bungle is Brazil-based, I met Ayah in London at a friend of hers' studio, where we recorded the vocals. Bungle really wasn't into the full vocal version at the time, and I really had to force it through as A&R for the album. I'm not sure if he even likes it now, I never dared to ask. But everyone else that heard it was raving about it and it is still one of my favourite tracks on the label.
Blue Sonix – Luv Me feat. Michael Moulton (Logistics Remix)
I'd met Blue Sonix when we booked him for a Rubik Records night in Bristol, he's not been around in drum & bass for a number of years, but at the time was making some of the absolute best soulful music around. He handed me the original version of this, and I loved it from day one. When I set Spearhead up, it was one of the tracks that I wanted to give another injection of life to, so asked Logistics if he would be up for remixing it. He did it proud, and I think it's still my favourite remix ever.
Photo credit: Chelone Wolf