News
Crate Diggin': Pleasurekraft dives into his favourite electronic music videos of all time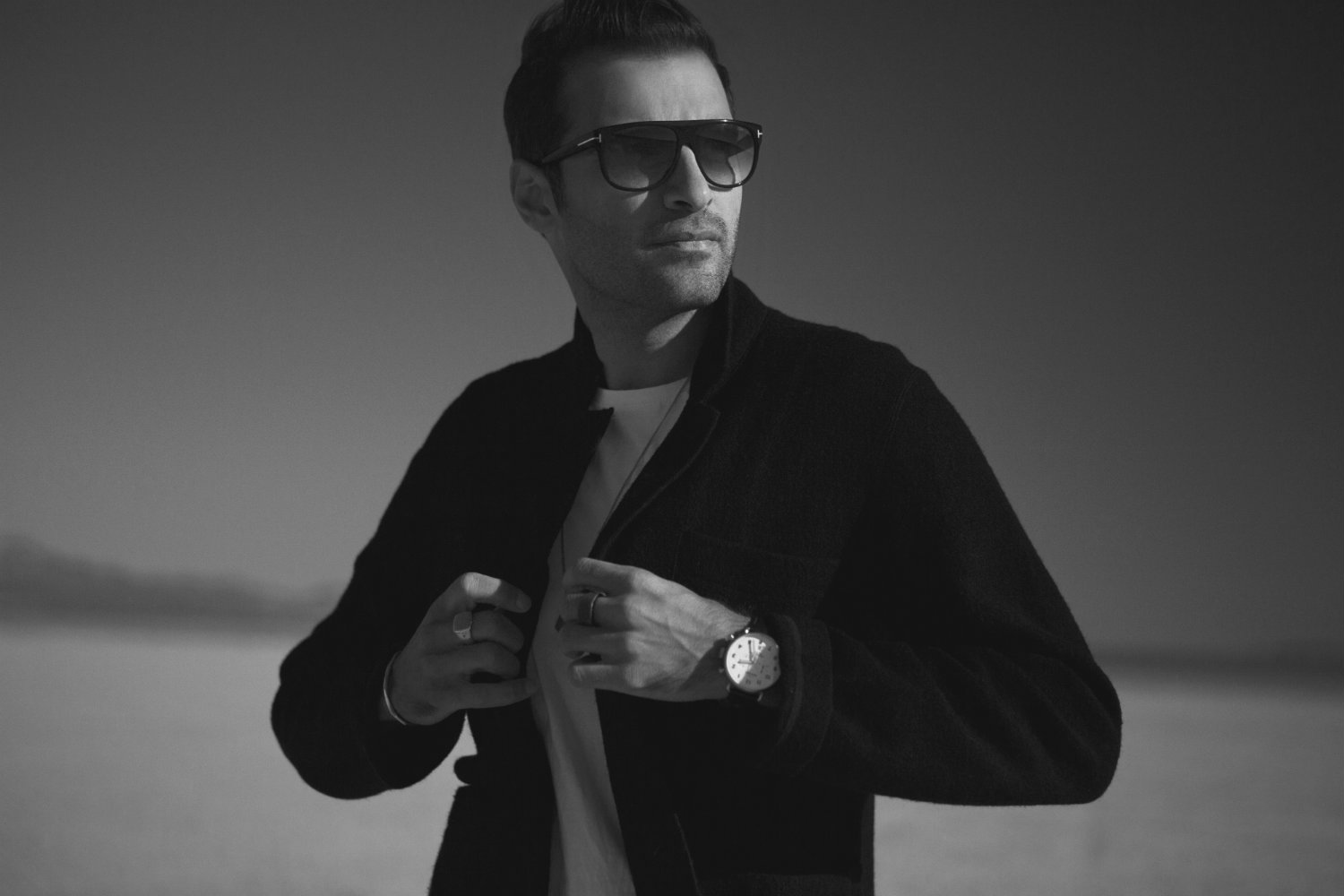 How much do you know about cosmic techno? As Pleasurekraft describes, this term often used to describe his own work comes from his "emotional and cinematic" approach to writing dance music, a style that you'll clearly hear on records like last year's
Friends Lovers & Other Constellations
LP. While Pleasurekraft itself has seen a few changes in formation through the years, much of this aesthetic can be attributed to Kaveh Soroush. Soroush has been at the centre of the operation since its inception, and as well as being the man behind the music, he's also been the key creative influence on every Pleasurekraft video. He makes his debut with us later on this month at Forms, and ahead of the date, he put together a feature offering a unique take on our
Crate Diggin'
series: an insight into the art and mechanics of his favourite electronic music videos.
"With an arts degree in film production, my foray into dance music was a strange one, albeit my love for the visual medium has never waned, and has in fact always coloured the way I think about music. People often refer to Pleasurekraft records and the whole 'cosmic techno' vibe as emotional and cinematic – this is by design, as I can't sit down and work on a record without it being heavily tied to visual imagery in my mind. So for this feature I thought it would be a nice change of pace to highlight some of my favourite electronic music videos as opposed to records, which are not only deserving of your attention, but push the boundaries of this often superficial medium to extraordinary heights of true art." – Pleasurekraft
Afrika Shox – Leftfield feat. Afrika Bambaataa [Directed by Chris Cunningham]
Choosing which Chris Cunningham video(s) to put on this short list was the toughest part of this feature. Although he doesn't have any directorial feature films to his credit, his mastery of the short form music video is unparalleled. Kicking off the list is one of his lesser known videos for UK act Leftfield, featuring the one and only Afrika Bambaataa on vocals. Evoking John Sayles cult 1984 classic
The Brother from Another Planet
, we see a scantily clad figure roaming the streets of a modern metropolis. The cold colouring, the hard surfaces, and the alienating interactions all set a mood of unease in the viewer. Cunningham's deft use of special effects makes this a gem everyone should see. Pay close attention to shots where the main character is in the far distance interacting with random people on the street, as Cunningham filmed many of these shots with a telephoto lens to capture the passers-by's authentic reactions to the video's protagonist.
Closer – Nine Inch Nails [Directed by Mark Romanek]
There's so much one could write about this video. From its controversial premiere (many outlets banned the video, before doubling back and showing a heavily edited version which replaced some of the more graphic imagery with title cards that simply read "scene missing"), to its heavy inspiration from American photographer, master of macabre, and my personal photographer: Joel-Peter Witkin. There are countless scenes in the video that NIN's Trent Reznor and Romanek restaged from some of Witkin's more accessible works. While Romanek's foray into feature length directing includes only a handful of credits, his film adaptation of Kazuo Ishiguro's emotionally wrenching sci-fi work
Never Let Me Go
is a must watch.
Windowlicker – Aphex Twin [Directed by Chris Cunningham]
This is what you get when you combine the skills of a music video prodigy with the twisted sense of humour of one of electronic music's most visionary artists. A completely over-the-top satire of the excesses portrayed in hip-hop music videos, with choreography edited so perfectly to the music, you have to remember to close your mouth from awe while watching it. Other Cunningham videos not to miss:
Come On My Selector – Squarepusher
Come To Daddy – Aphex Twin
Let Forever Be – The Chemical Brothers [Directed by Michel Gondry]
As the only director on this list who has had big Hollywood success directing feature films, Frenchman Michel Gondry got his start making some of the most creative music videos you will ever see. Like Cunningham, it was so incredibly difficult to choose which of his videos to feature here, as his several videos for Bjork, Daft Punk's infamous
Around The World
, The Chemical Brothers'
Star Guitar
, and even some of his non-electronic music videos like The Foo Fighters' surreal
Everlong
leave the viewer with a new perspective on music videos as a form of
high art
. Gondry's work revolves heavily around dreamscapes and how imagery and ideas from our subconscious seep into our waking lives. Two of his feature films,
The Science of Sleep
and his masterpiece
Eternal Sunshine of the Spotless Mind
explicitly deal with these themes. His music video for The Foo Fighters
Everlong
(not included here as I tried to keep things confined to electronic music) is a great primer on this idea. Continuing in this vein, his video for The Chemical Brothers'
Let Forever Be
is a surreal romp through such a dream world, with multiple versions of the same protagonist, whimsical choreography, and special effects that when all put together, like the best dreams, makes you wake up disappointed that reality could never be this fun.
Smack My Bitch Up – The Prodigy [Directed by Jonas Akerlund]
[SPOILER ALERT: IF YOU'VE NEVER SEEN THIS VIDEO BEFORE, WATCH FIRST BEFORE READING] No stranger to explicit videos (watch Rammstein's Pussy), Swedish music video director Jonas Akerlund's
Smack My Bitch Up
is a genius assault on our preconceived notions as spectators. Being brought up consuming images from paintings, fashion photography and film, we are all conditioned from our youngest memories as viewing the constructed world before us through a heavily male-dominated perspective. Referred to as "the male gaze", Jonas plays with our preconceptions that what we are viewing from all the point-of-view debauchery occurring on-screen is simply a wild night out we are vicariously witnessing. Most viewers (almost all) never think that what's happening on screen could possibly be the first hand experiences of a female protagonist, and yet, in the final seconds of the video, all is revealed, and our decades of conditioning by traditional media and imagery is mockingly put on full display, and it is our act of participation in the viewing that is essential to completing the video's goal.
Pursuit – Gesafelstein [Directed by Fleur & Manu]
Scientists in lab coats, various forms of weaponry, direct address, and a constantly retreating camera. But what does it all mean? Sometimes the fun is just getting people to have this very conversation, and Parisian duo Fleur & Manu do this brilliantly on Gessafelstein's
Pursuit
.