News
Dancefloor IDs: Ten Room One moments with Ricardo Villalobos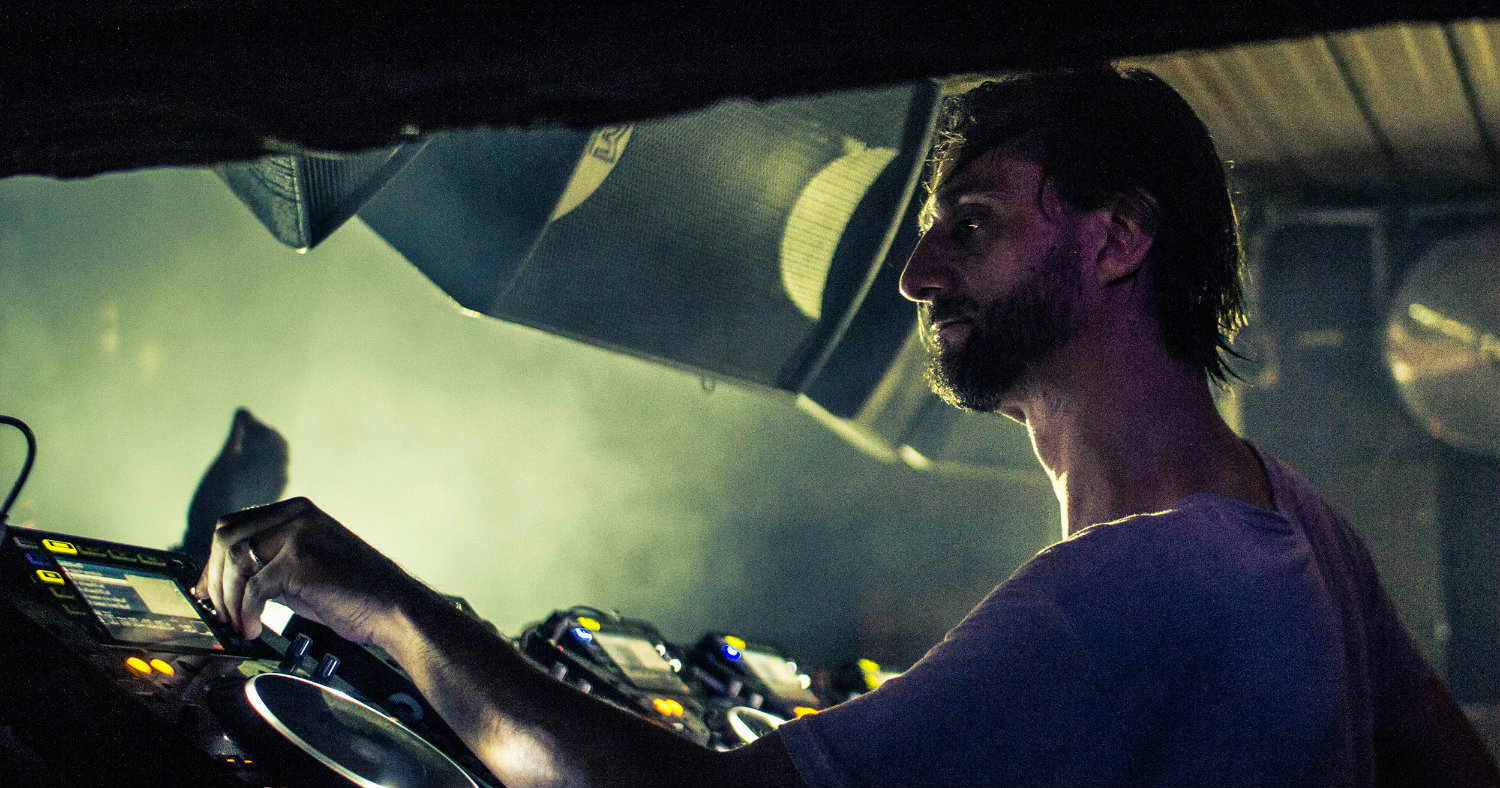 Where do we start with Ricardo Villalobos? It's impossible to talk about our musical history without mentioning our quarterly resident, the German-Chilean artist widely regarded as electronic music's top minimalist. For as long as we can remember his records have been played and loved within our four walls, and his regular Room One appearances have equally been one of the pillars of our identity. He's played for us over 50 times in the last 16 years – more than almost any other artist we've hosted, and usually for extremely long playtimes stretching well into the following afternoon. Villalobos draws no boundaries during these musical voyages, consistently crafting moments of brilliance and tension that push Room One into mind-bending psychedelic realms. Many of these moments have been among our most memorable ever. For this reason it fits that we should draw a list of them for our latest
Dancefloor IDs
feature, dropping in time for Villalobos' Frequence Resonance Remote Control takeover in Room One next weekend. From the inspired to the unexpected, this list of records shows why Villalobos is such an enduring favourite, in our space and across electronic music's entire playing field.
Telephasic Workshop – Boards of Canada [Warp]
Music Has The Right To Children
was Boards of Canada's magnum opus, and two decades after release it's still one of Warp's greatest ever releases. Equal parts wistful and psychedelic, standout moment
Telephasic Workshop
combined the two hallmarks of the duo's singular IDM sound. As synth melodies drift like whale cries, drums and vocal snippets are chopped beyond recognition, a technique the pair first learnt from layering over radio tape recordings as young children. Villalobos has never shied from starting his Room One sets in trippy mode, so it didn't come as a surprise when he dropped this early on one morning at the first of our
10 years of Ricardo Villalobos
nights back in 2012.
Do It (Metamatics Remix) – A1 People [Hydrogen Dukebox]
Active from the late 90s through early 2000s, Lee Norris has an acclaimed body of work that's earned him a cult-like status among dance music's ardent diggers. His breezy IDM records were released across several labels under the aliases Metamatics and Norken, though most fans will know him for his links to Clear and Hydrogen Dukebox. No doubt a result of Villalobos and Craig Richards rinsing his remix of A1 People's
Do It
, Norris recently made a comeback to reissue some parts of his sought-after discography. Unfortunately if it's this robotic headfuck you're after, for the time being you'll still have to shell out for it.
Frantic Formula – Falko Brocksieper [Treibstoff]
Spacey tech house from low-key German producer Falko Brocksieper, landing via Cologne imprint Treibstoff back in 2010. Brocksieper's jaunty style of four four has always been tailored for club listening, but he rarely pulls this off with such affection for the mind. It's what's made
Frantic Formula
one of his best kept secrets, and probably why Villalobos was such a fan too.
New Day (Club Vocal Mix) – Round Two [Main Street]
"One of the best love songs I have ever heard", reads the top comment on
the YouTube video
for Mark Ernestus and Moritz Von Oswald's deep house bomb,
New Day
. Though the pads and bongos are as majestic as anything, it's very likely this opinion was based on Andy Caine's vocal input: far from the stoned, dubby sound of Basic Channel, with lines like "in my heart, I want your love for all time" Caine helped bring a heartfelt sensibility to Ernestus and Oswald's most memorable house track. It's featured frequently in Villalobos' bag over the years, which means we've had the chance to hear it in all its glory on our Room One rig.
I Wanna Dance With Somebody (Who Loves Me) (Acapella) – Whitney Houston [Arista]
The very best DJs will always create at least one moment that the crowd remembers, something Villalobos has always known and excelled in. He showed us this by dropping an acapella of Whitney Houston's most famous record in February 2012, two weeks after news of her tragic death broke across the world. As newspaper headlines divulged details surrounding the incident, Room One was celebrating her music.
The Imperial March (Darth Vader's Theme) – John Williams & The London Symphony Orchestra [RSO]
How could we omit the
Star Wars
moment? Villalobos at his most audacious, playing the type of curveball that could clear the floor in almost every other scenario. We're not sure what inspired him to mix this into Air Frog's classic
Bon Voyage
, but the huge reaction he got tells us he knew the crowd were on his side that morning.
Leh Jani – Omar Souleyman [Sham Palace]
Omar Souleyman's
Leh Jani
might seem like an outlier selection for a DJ like Villalobos, but in reality it has everything he loves: floor-focussed and highly percussive, its organic drum patterns are reminiscent of some of Villalobos' biggest club hits. There's also the small matter of its Eastern folk music origins, which we
fully know
he has a taste for.
Vessels – Philip Glass [Island]
All of today's minimal artists are indebted to Philip Glass, so it makes sense that Villalobos would be a fan of his music.
Vessels
was part of Glass' film score for
Koyaanisqatsi
, heavily featuring his trademark style of repetition that's been a blueprint style for many electronic producers. Few have shown this inspiration clearer than Villalobos: he's previously gone as far as sampling Glass on
his own records
, and more recently surprised us by unleashing
Vessels
to close out Room One.
14:31 – Global Communication [Dedicated]
Mark Pritchard and Tom Middleton made more great records than most artists dream of, but none have had the same lasting impact as their seminal
76:14
LP. Rich in texture and emotion, its meditative mood embodies ambient at its best. Villalobos once drew a set to a close by playing
14:31
in full late one afternoon, so we know he feels the same way as us.
Heliosphan – Aphex Twin [Apollo]
Is
Selected Ambient Works 85-92
the most important electronic album ever? Even if you've never heard this record in your lifetime, it's still a near certainty that one of your favourite artists has. Ricardo Villalobos is just one of them.
Ricardo Villalobos' ten Room One moments are also available to listen to as a full playlist via our YouTube channel.