Videos
Eyeballin: Watch Part One of Limited Edition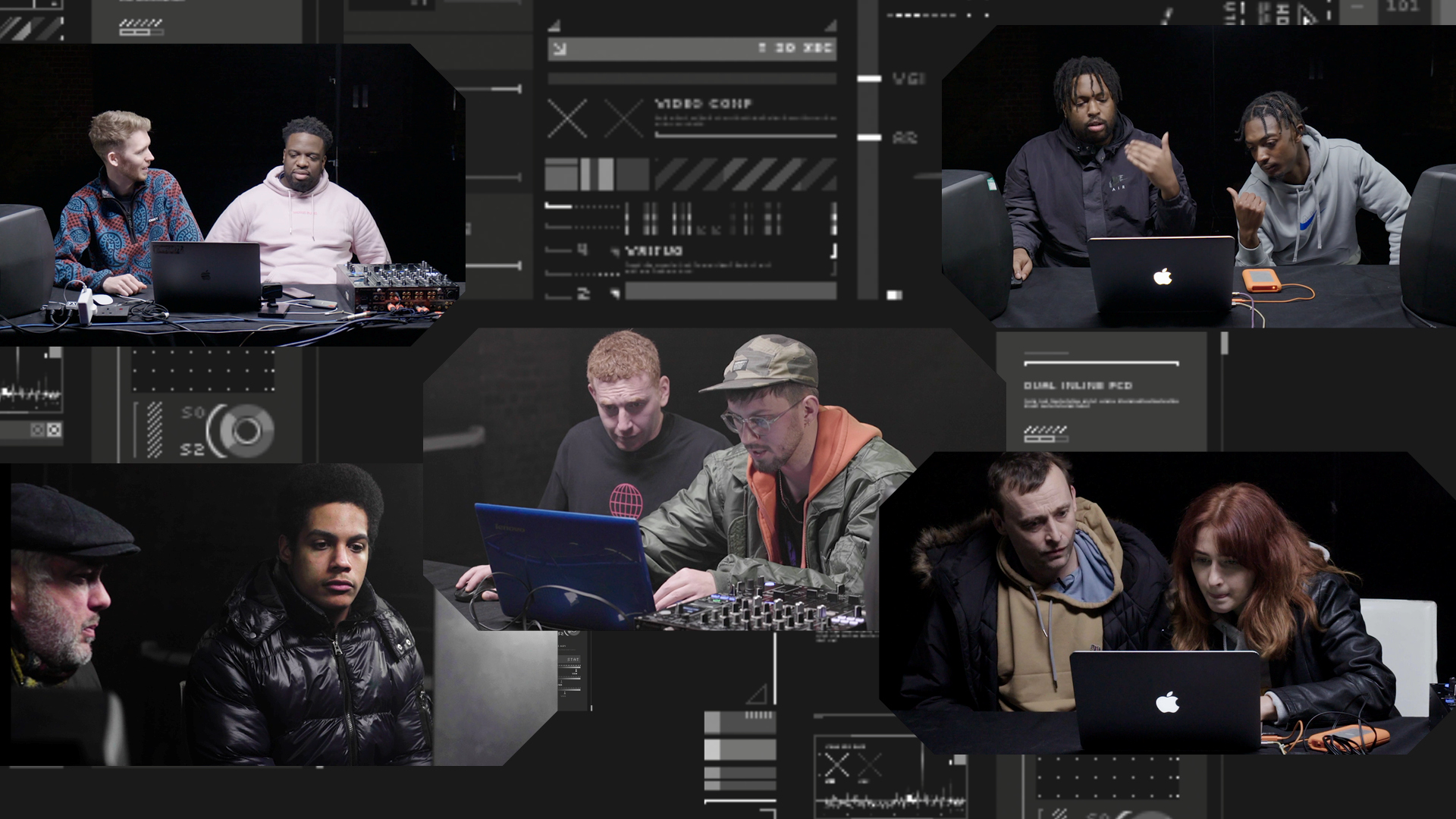 This week we've dropped the first part of Limited Edition. We invited 5 pairs of producers to come to Room Two in EC1 with the brief to create 64 bars in two hours using only a computer, a DAW of their choice and a small clutch of samples. It's really about showing what high level of sound is achievable on a budget. Overall the series totally proves that making beats is about ideas at the end of the day, not what pricey gear you have. Watch below for a wealth of tips and ideas to make your next production your best.
Grandmixxer & Uncle Mez - EP1
"How do I know that we're happy? I'm nodding my head and you're nodding your head"
Grandmixxer & Mez link up for the inaugural episode one of Limited Edition. The use of funk is central to their process, referencing James Brown for a lesson in the sound. They play expertly with space and silence to create anticipation, and show how to create a vibe with a shaker and minimal elements.
Terry Francis & DJ Youngz - EP2
"If it sounds good, it sounds good."
Tech house pioneer and fabric resident Terry Francis is joined by DJ Youngz, a competition winner from Groove School to compare notes on creativity and build a 64 bar house track. Using a kick for the starting point of a track, this Limited Edition focuses on the importance of following the vibe and not getting hung up on technical knowledge or experience. Groove School do important work supporting young adults with limited economic resources develop their talent, please support their fundraising campaign, if you can:
justgiving.com/campaign/youngstyles
GLXY - EP3
"The acid test for a tune is to play it in the club"
Shogun Audio's drum'n bass team GLXY show us how to make the samples you source your own in episode three of Limited Edition. Even though the pair have been producing for years, them working in the same studio is a rare experience. They also show why you need to get your breaks in time, how to make a reese bass and how the bass writes itself as a later part of finishing a tune.
LMajor & Mani Festo - EP4
"You've got to get those low end fundamentals right otherwise the mix falls apart"
LMajor & Mani Festo from Club Glow come together for episode four of Limited Edition and work on building their 64 bar piece out of breaks. Here, they offer tips to create a stutter effect and how to create dynamics to get the drop right.
Imogen & Ben Pest - EP 5
"Cables were harmed in the making of this sample"
Imogen & Pest lead episode five of Limited Edition and work up a 137 bpm electro moment over 64 bars. Sidechaining, tactical use of distortion, saving projects early, and reverb optimisation tips are all inside this edition. IMOGEN is resident at fabric and collaborates with Ben Pest aka Overworx is a music teacher and techno producer. Check their latest collaboration on Earwiggle
here.