Videos
Eyeballin: Watch Part Two of Limited Edition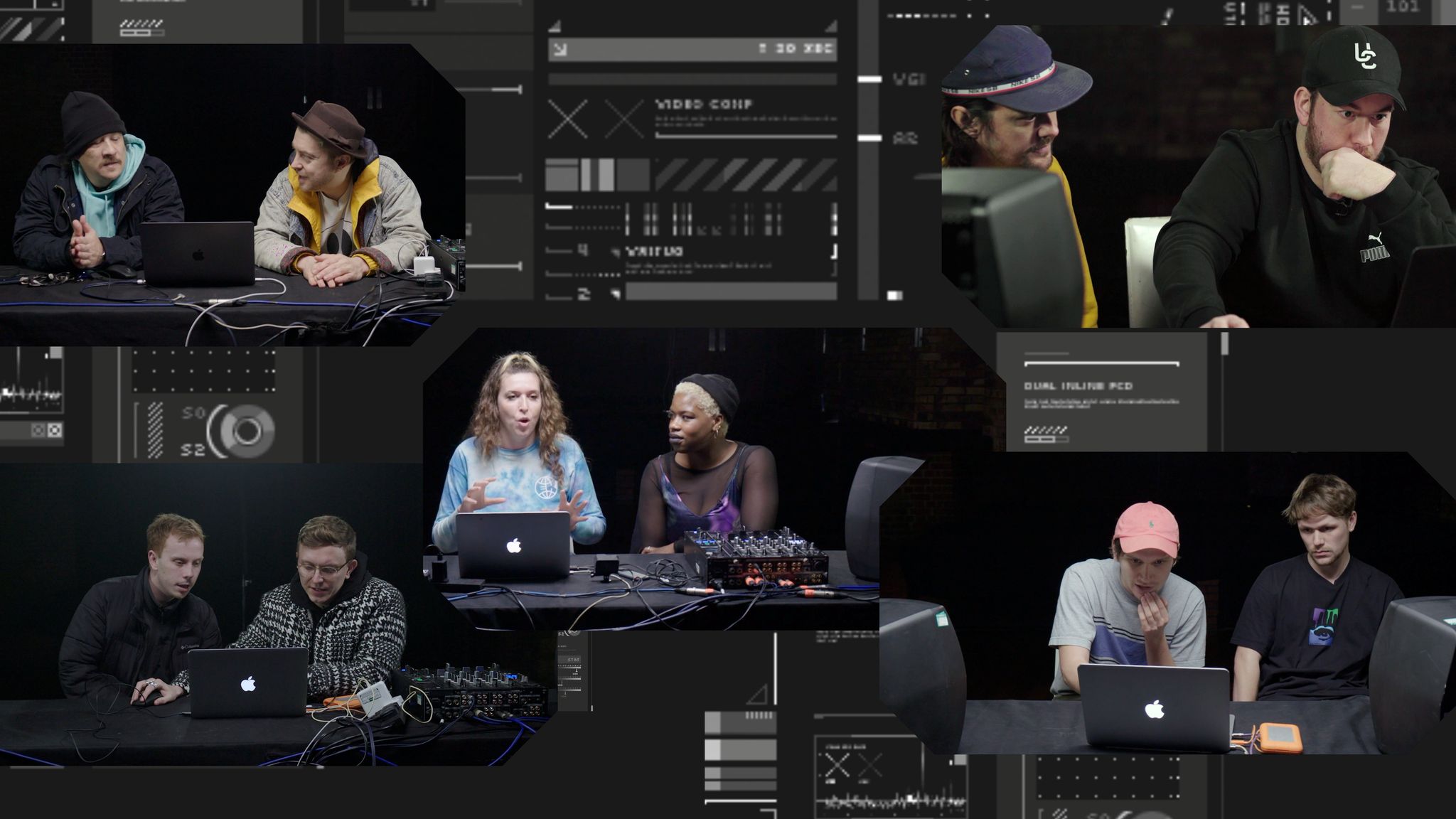 Over this last week, we have dropped 5 more episodes of our production series Limited Edition. 5 more sessions with talented producers going through their process using a limited set up, showing you how to make tracks worthy of club play without emptying the bank. Special thanks to all the artists for sharing their knowledge and tips, and to Contagious Media who made the videos. Watch below, and check back to our YouTube channel for the complete series
here
.
K-LONE & Facta - EP6
"Groove is key"
In this 6th episode of Limited Edition Bristol beat makers K-LONE & Facta create an off-kilter stepping garage beat simply using Logic and a range of samples from old garage records and rips from Youtube. In this video, they demonstrate techniques on how to process drums, how to develop your sound from presets and tips on using classic club structure for your arrangements and more.
Benny L & Mozey - EP7
"Make it weird"
Drum'n'bass producers Benny L & Mozey come together for episode 7 of Limited Edition, taking you through the steps on how to craft dark DNB for playing on sound systems. In this video they talk about the importance of organisation in your projects, using different sound references and how to use reverb to bring elements together. Plus, get extra tips on using wavetable synths to create bass and using parallel reverb, using stock Ableton 909 samples and more.
Mina & Juba - EP8
"Don't stress some much about it being perfect, just keep experimenting and trying things."
Mina talks all things dancehall, influences and guides you through her own dancehall riddim, hosted by Juba. In this episode, Mina starts out on her 64 bars by demonstrating how to build a beat layering drums. She also shows how to use stereo wideners to get a more 3D sound, how to keep things varied through your arrangement and, super importantly, how to create and be comfortable with your own sonic identity.
Kilig & 1-800 GIRLS - EP8
"Never underestimate the power of a really decent sample"
Episode 9 of Limited Edition brings together Kilig and 1-800 GIRLS who work in Logic to demonstrate their process using the DAW to create a deep and melodic breakbeat track. Here the pair share their knowledge of sourcing and using samples - finding kits from their producer peers from Bandcamp, charity shop vinyl and even memes. They also demonstrate working with vocal samples and playing around with the stereo field to make your track headphone listening ready.
Pete Cannon and Sumgii - EP10
"I'm never making a song with you again." - Sumgii "Wicked" - Pete Cannon
London Producers Pete Cannon and Sumgii conclude the second part of Limited Edition with a wealth of tips to help get the most out of your Ableton projects. In this session they show you how to use time stretching on drums and vocal samples, how to make sounds fuller and fatter with saturation and how to get glitchy drums using the looper on samples. Plus they drop some Ableton shortcuts that will change your life.