News
In Conversation: Christian Löffler discusses the inspiration behind his Graal (Prologue) LP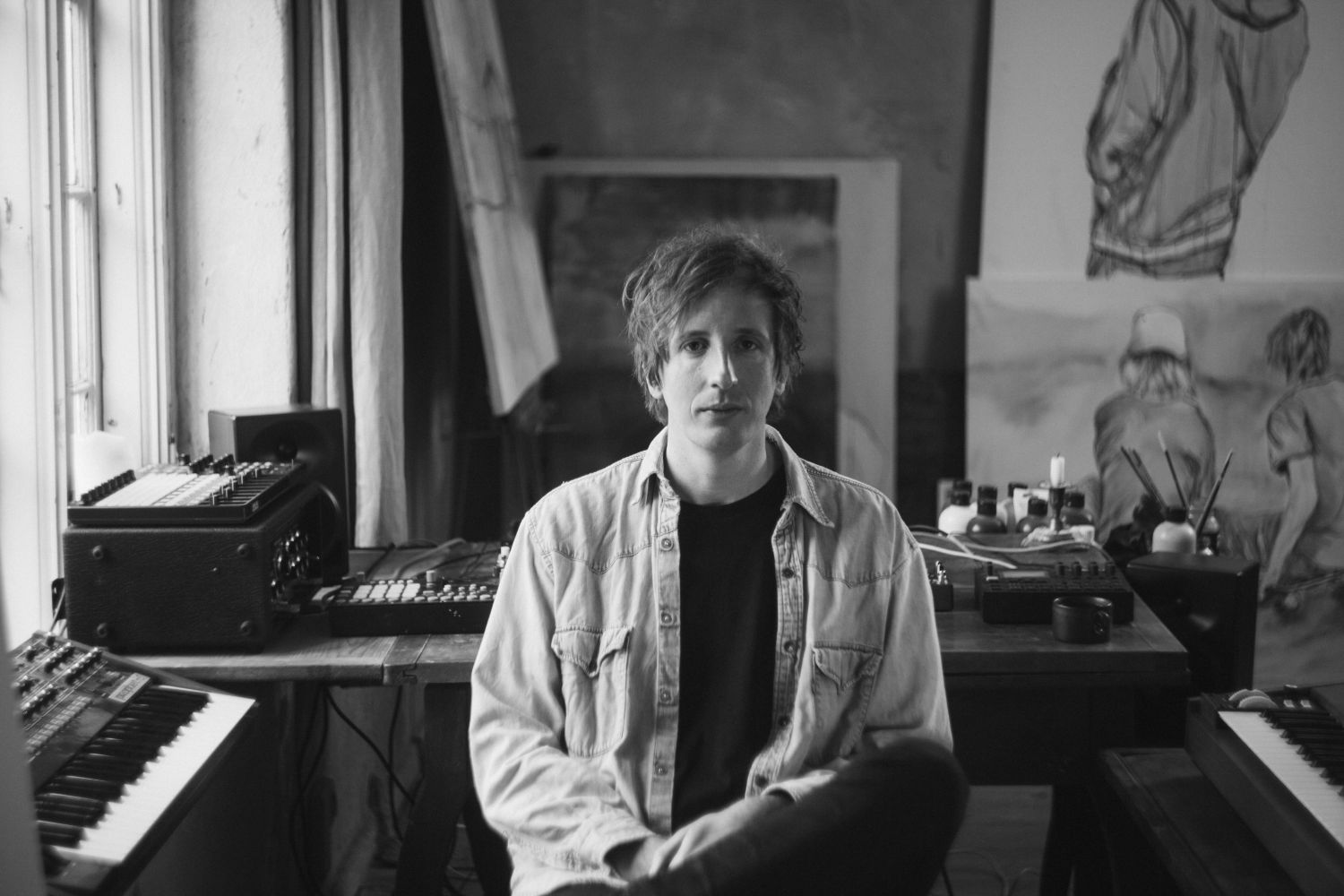 These days there are countless electronic artists who'd describe their music as "organic", but there aren't many who embody the term like Christian Löffler. The German producer's experimentalist house compositions are the result of an acoustic-minded approach to production, often drawing inspiration from his own paintings of nature. Sketching out ideas has always been a fundamental part of his work, not least on his latest album,
Graal (Prologue)
. Named after his sleepy coastal hometown, the record started out as a series of drawings from his travels, materialised through a meticulous switch from Ableton to Logic to restructure his initial ideas. With a part two follow-up due out later on this year, Löffler is currently working on changing his live set-up. Ahead of his performance with us in Room One this Saturday, he told us more about how his work process behind the album, and how he's recently adapted his live set.
From an early age you've been involved in art through drawing and painting, as well as music. Have you always sketched out your ideas through drawing first?
Originally I used to separate both art forms. I kind of stopped making music for a longer period while I was working on the visual art pieces. It was the same with music. When I started working on my debut album
A Forest
I stopped painting almost completely. Just recently I've started to combine these two fields and work on both of them simultaneously.
Graal (Prologue) is named after your hometown, but a lot of the ideas were sketched on the go as a "travel diary". How do the two things connect – was home an important source of inspiration whilst touring?
It's very simple. I gain a lot of inspiration from travelling, but to create something from that I need this quiet surrounding that my hometown is.
Have you always lived in the same town?
I moved places a few times. I was born not far from where I live now. I just moved closer to the sea.
Where else do you seek inspiration from?
Apart from nature, a lot of inspiration for my music comes from contemporary art, especially painting.
"It's always the same idea that drives me to create."
How did you make a connection between your artwork, and translating this into music?
I don't really need to create a connection. It's already there. It's always the same idea that drives me to create. It's just a matter of my mood if I start working on something visual or musical. But with
Graal
it was the first time that my drawing led me to the creation of a song. I had this sketch of a man in the dunes, which I made in Denmark whilst resetting my mind after touring for a longer period. I didn't have the intention to make music on my stay, but the drawing inspired to start a new piece of music and it was done very quickly in just a few days. It's
Ry
. That's why it's the first song of the album, and also the cover artwork.
Do you find it easy to switch off whilst travelling and touring?
To be honest it's very difficult, and it happens just a few times per year that I come up with something interesting while travelling. Many times, it's the place that inspires me. I remember playing festivals in British Columbia or Wales for example. It's mostly nature. I had a walk along the cliffs in Wales. It was so beautiful and calming.
Previously you were predominantly working through Ableton. Has it been a challenge going back to Logic to work through your ideas?
At first it felt a bit like starting all over again. It was a bit frustrating and reminded me of when I was beginning to produce music. But it helped me to break my routines, and I came up with ideas I wouldn't have been able to find using Ableton.
Where do you think this album works best to listen to?
Firstly my music is created for home listening. But I always want to have that little twist where it would also work in a club. Personally, I'm a home listener so I'm naturally creating something that doesn't scream for attention.
You've previously spoken about how this record feels like starting afresh. How have your live sets differed recently?
Since it's only six tracks, I can't play a whole show with the new music. But I always have older songs and unreleased music in the show anyway. While working on the follow-up album
Lys
at the moment, I'm thinking of going through the whole process of resetting everything for my live shows as well. I'm working out a new concept of performing my music live.
How does the show work differently in a club context compared to concert halls, is this something you've had to adjust to?
It was a process for me. I come from the club environment. Everything I've learned about performing my music is from there. So I was super excited about playing my first concert show a few years ago. I have a lot of music that isn't club-friendly. It's just not dance music. So it was the best decision to take this next step playing also seated shows not being limited anymore.
Can you talk more about Lys? How have the ideas for that come together by comparison?
It's a regular studio album with almost all material recorded at home. I'm working with my own voice again, and it's more of a story with all songs linked to each other. It's also showing a different side of me and my music with something you maybe wouldn't expect.