Interviews
In Conversation: Listen back to the Between The Noise podcast series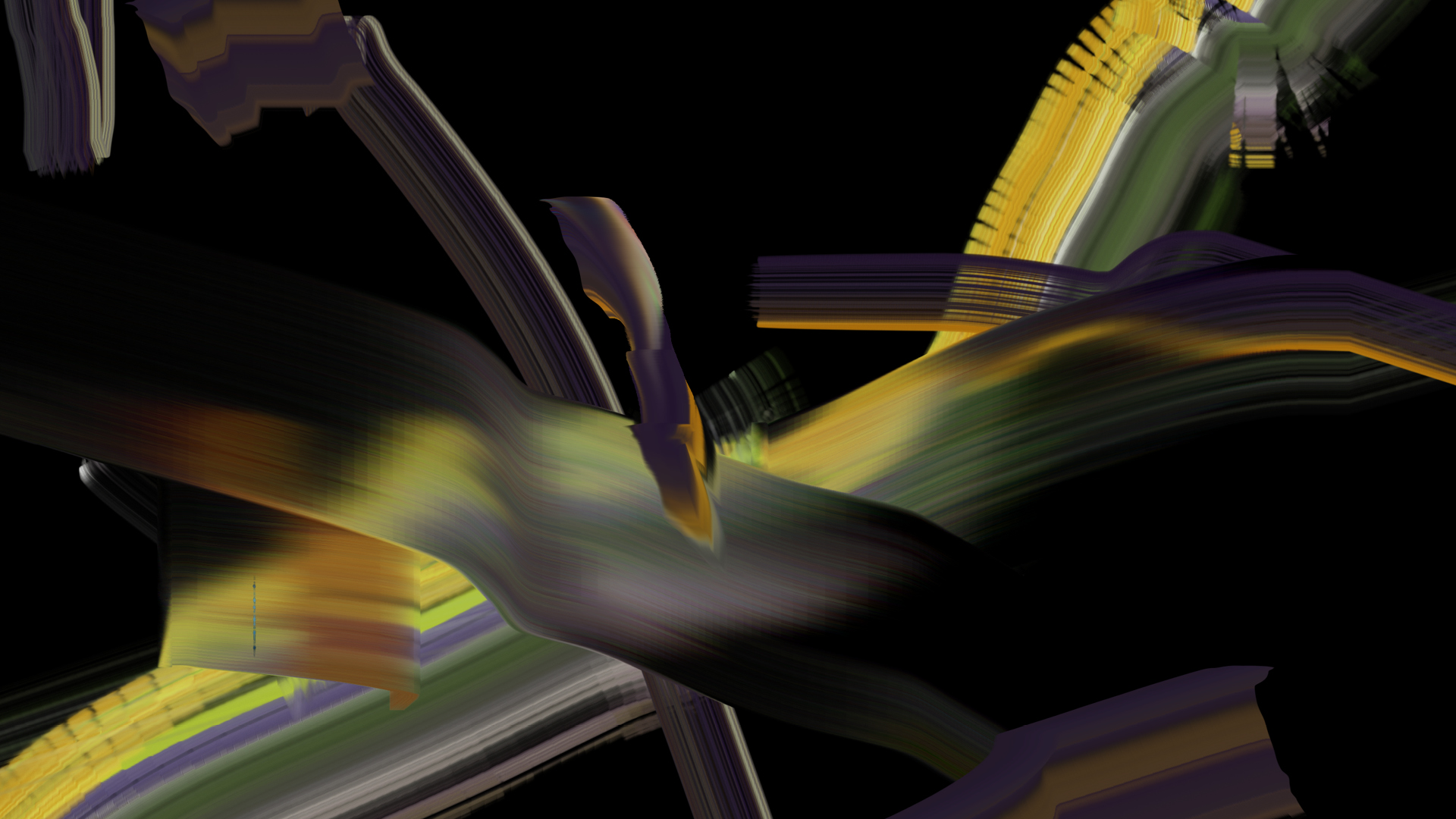 Between the Noise is a new podcast from fabric - a series that invites creators to share the stories of what they do, what has informed their craft and the challenges they faced along the way. Made with support from Arts Council England, we used this opportunity to share stories from the music community celebrating pockets of scenes, mastering your craft,experiences of living through lockdown and other important stories to help inspire.
EP1: Artists Inspired by Artists with Scratcha DVA, Apple, DJ Naughty, Bamz and DJ Polo
"I'm jus tryna b like uuu bruv!"
In this first edition 'Artists Inspired by Artists' Scratcha hosts a roundtable of artists who share deep influence and love for UK Funky - as well as mutual appreciation and respect for each other's work. It's been a privilege to have this group of figureheads in one room from UK Funky pioneers Apple & DJ Naughty,with producer and DJ Bamz plus Bristol UK Funky aficionado DJ Polo to share their knowledge and stories. Listen through to hear the group go down memory lane, led by Scratcha, pick apart what was the first UK Funky track, why alter egos were used so much in the genre and finally share each of theirs creative process from choice of DAW to mixing to mastering.
EP2: Vinyl in 2021 - what's next for the thriving format? With Aly Gilani, Cinthie, Russ Ryan, Simon Rigg & Declan McGlynn
"I think that physical connection is what drives a lot of sales."
For Episode two of Between the Noise, we invited a panel of experts to talk about how vinyl is thriving in 2021. Coming out of a pandemic where the live and performance element of the electronic music world was stifled, vinyl was a saviour for home listening and provided a vital escape from screen time and a seemingly endless rotation of zoom calls. Hosted by Declan McGlynn (DJ Mag's Digital Tech Editor), where he leads a discussion between Simon Rigg (Phonica), Aly Gilani (Bandcamp), Cinthie (Producer, DJ, owner of Elevate Berlin) and Russ Ryan (Discogs). This in-depth discussion covered all sides of the vinyl industry, evaluating the value of community through record stores, how Bandcamp artists helped artists through a difficult time and the importance of a stable postal service as a backbone of the online sales process.
EP3: Producing The Producers with Mandy Parnell, Keith Tenniswood & Joe Muggs
"For me my job is that - being the last artistic stage of the process and being a transfer engineer taking it to different mediums."
In the third episode of Between the Noise two of the UK's best respected mastering engineers Mandy Parnell & Keith Tenniswood unpick their craft with music writer Joe Muggs. Mandy Parnell began studying sound at school age, now runs her own mastering studio Black Saloon Studios and has worked on projects with the likes of Aphex Twin, The XX, Feist, Bjork, The Knife and Brian Eno. Keith Tenniswood came into the field of mastering at Curve Pusher studios in conjunction with a career as a producer as Radioactive Man and Two Lone Swordsmen alongside Andrew Weatherall. Joe Muggs understands soundsystem culture and all its connecting parts as shown through his writing of the lauded book 'Bass, Mids, Tops: An Oral History of Soundsystem Culture'. This discussion demystifies the jargon, tackles the long running loudness war and helps define the picture of what a mastering engineer does on the day to day.
EP4: EQ50: More than Music with DJ Flight, Mantra, MC Chickaboo, Sweetpea, Emma Warren
"We all need that moment of encouragement"
As soon as EQ50 was established in December 2018, the collective instantly entered the world as a strong force working towards fairer representation in drum and bass. Members include Mantra and DJ Flight who founded the collective and Sweetpea, MC Chickaboo, Alley Cat & Jenna G who are part of the organisational team. The group has been campaigning for this vital goal of improved diversity through a much respected mentorship programme, workshops, seminars and community. For this edition of Between the Noise music writer Emma Warren helps guide the story of EQ50 through discussion with DJ Flight, Mantra, MC Chickaboo and Sweetpea. Starting at the entry points of their careers the group cover the importance of community and soundsystem culture. Ultimately we end up in the dance and how it thrives so much off being accessible and involving as many people as possible.
EP5: Talking Bruk with IG Culture, Alex Phountzi, EVM128, Cengiz, Risa T, Poison Zcora, Nuff Pedals, James Rudie
"For me it's more of an approach to the music...it's a way to break your beats so they're not so straight 4/4"
A much under-celebrated genre - Bruk emerged in the middle-end of the 90s and brought a bass lead approach to club tracks sprouting off the influence of garage, house and broken beat. In London it was part of a vital and thriving community - nights like Co-op and parties at Plastic People showed just how much this music made people dance and thrive. In Episode 5 of Between the Noise - Talking Bruk, Jamz Supernova hosts some of the key individuals who are involved in this sound to this day. IG Culture, Alex Phountzi, EVM128, Cengiz, Risa T, Poison Zcora, Nuff Pedals and James Rudie all gather together to tell Bruk's story. The panel talks about how to define Bruk and explain just how much creatively it offers to producers changing the shape of 4x4 music. Meticulously engineered, the bass-heavy constructs of Bruk produced a body moving groove creating unrivalled dance floor energy.
EP6: DJ Krust on the edge of everything with SHERELLE with Krust & SHERELLE
"You originate, you be fresh"
Last year Bristolian DNB futurist Krust released his first studio album in 14 years - On the Edge of Everything. It cemented the reputation and respect he has held for the decades he has been at the forefront of his sound - as an innovator and originator in UK electronic music. For this episode of Between the Noise BBC Radio 1 and club DJ SHERELLE interviews Krust for what is an extended journey into his highly considered and spiritual world. From his beginnings in B-boy culture, England's rave city of Bristol, his fascination with the craft, and how he continues to grow and educate himself throughout his life.
EP7 - Living Through Lockdown with Steven Braines with Steven Braines, Lucia Blayke, SYREETA, Chloé Abrahams-Duperry
"When the pandemic's over I think we'll all have this reassurance that we can adapt, we can change, we are stronger than we give ourselves credit for."
Living Through Lockdown is a three part podcast hosted by Steven Braines, co-founder of international club series and record label HE.SHE.THEY and talent agency The Weird & The Wonderful, talking through lived experiences of members of the music industry through the pandemic.
PT1: Lucia Blayke
In the first episode Steven speaks with Lucia Blayke, founder of London Trans Pride and Harpees, the first LGBTQIA+ strip club in the UK. A pillar of the trans and club community, Lucia shares how the pandemic brought about extra challenges with her transition and career, and how even though the club world was hugely missed, the year has been an opportunity for creativity and learning. Supporting links: Trans support organisations:
All About Trans
London Trans Pride
PT2: SYREETA
DJ, producer and HE.SHE.THEY resident SYREETA talks about the spiritual practices that support her through life, how streaming through lockdown has helped her connect to a global audience and how she plans to manage success and her schedule carefully when the world opens up again. Support for musicians during the pandemic:
Musician's Union
Help Musicians
PT3: Chloé Abrahams-Duperry
In episode 3 Steven and our own Judy Griffith (promotions manager at fabric) speak with Chloé Abrahams-Duperry who as well as managing a career as a booking agent at Higher Ground Agency in Berlin has recently qualified as a mental health first aider. Chloe shares how the pandemic has affected her career trajectory and how her recent qualification has made it possible for her to offer support to her peers and people around her. This conversation is based the participant's personal experiences, if you feel you are struggling with your mental well being you should seek professional help from some of these resources below:
www.samaritans.org
giveusashout.org
Applause for Thought
A special thank you to all of our participants for Between The Noise, Gaff Studios and Selectors Assemble.