News
In Conversation: Petre Inspirescu Speaks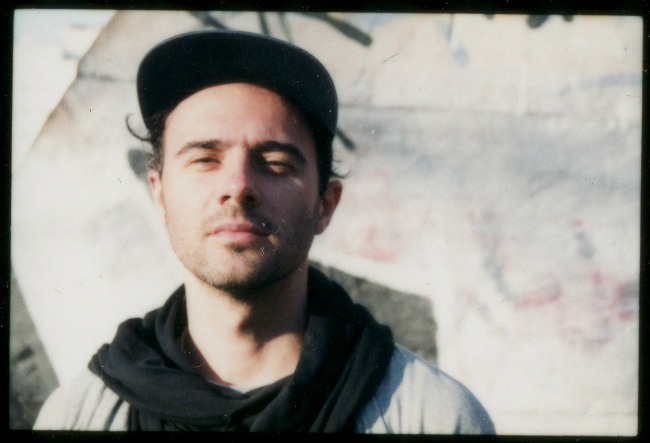 Today we've got the pleasure of not only receiving some rare words from RPR Soundsystem's
Petre Inspirescu
, but also being able to read them accompanied by a soundtrack of his first draft for his fabric 68 mix which is set to drop in February of next year. Part of the RPR (formerly arpiar) label and DJ set, Inspirescu has engaged the house and techno world in a heightened take on the genre incorporating classical modes into his sonic constructions. He'll be back in Room One tomorrow, with Rhadoo and Raresh in control of our Martin Audio system for the entirety of the night, but before that, read our interview below where he tells us we can look forward to a special work for fabric 68 – composed entirely of exclusive unreleased material.
Hi Petre. Can you introduce yourself to our readers?
Hello, I am Petre Inspirescu DJ, producer and music composer.
Can you describe in words the music philosophy that you pursue? It's an alternative music expression we want to know some more about…
The music philosophy..hmm..well it is pretty simple, or at least for me, I am following my inner feelings and attending my thoughts. It is very important to let your imagination run free because only then the creation comes out.
Tell us about the classical music interpretations that you work on?
I am working on classical music, yes, and I spend most of the time, everyday practicing piano, studding, having rehearsals...I am preparing the new trilogy for my label Yojik ConCon and I will have the recordings soon. For the first release of the new series I will not use the full orchestra, first of all because I still have to learn a lot and I need more time, but also because the idea of the first release does not require so many instruments. There will be a composition for voice and chorus and violoncello solo, so it is a bit different.
How has the Pi Ensemble project developed? Do you have a full orchestra together? Who is involved? Is it important for you to make music for DJs too?
I still make music for the dancefloor and I will always make dance music because it is a strongly part of myself. It is important to share this music with people and present your creation to them, even if some will like it and some not.
How would you describe your connection to the Room One sound system at fabric?
The connection with Room One at fabric is very particular, first of all because of the sound which offers you a very clear perception on what you are listening to and this generates and stimulates your imagination whilst playing, gives new ideas and in the same time this energy goes to the crowd which will have a similar experience and will understand the music in a better way, all because of the good sound system. I often played and finished the sets with many classical pieces and it transmitted me the feeling of a concert and the people reacted very well, which obviously makes me very happy.
Can you tell us about your experiences as playing as RPR Soundsystem in Room One?
Whilst playing in the three formula it is even more interesting to examine the way we are driven away with the sound and how far we can go and do our best to offer an unique experience to the crowd. Of course it depends on many factors the way that night will follow, but it is our mission to spread positive energy through music.
How did you feel when you were asked to be a part of the fabric compilation series next year?
I was honoured to be invited to be part of fabric mix series and I immediately accepted it because I always wanted to do a mix of my own tunes, and this time it will be combined with classical compositions, some of the pieces finished recently. I've included only (dance)tracks that have never heard before and that will not be released.
Finally, how is the scene in Romania right now? What makes it the scene so special in Romania compared to other parts of the world?
The scene in Romania is still developing and evolving . It is growing up. There are many young artists and talents that started producing music and they are very productive. The only concern I have is that less and less people are building tunes from the beginning, which means no samples, no cuts, but starting arranging the kick drum, then the rest, one by one, so they can learn the musical mathematic patterns. Only this way they will learn to develop new influences and create different sounds.