News
In Depth: Desert Sound Colony traces the roots of his artistic voice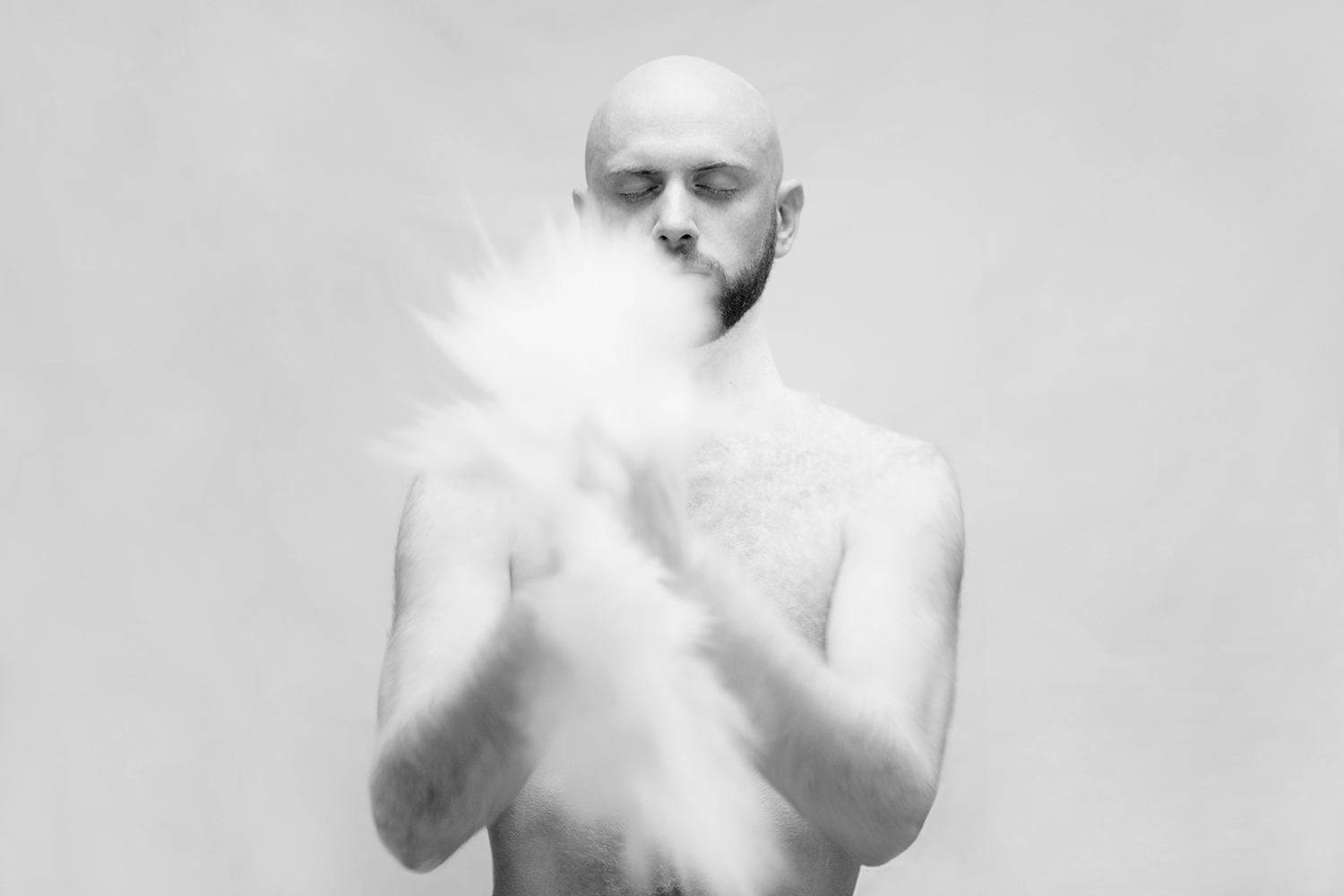 Liam Wachs, the producer better known as Desert Sound Colony, is no stranger to electronic music's avid followers today. Having grabbed our attention from a slurry of releases on his Holding Hands imprint, to his more recent offering on Nick Hoppner's Touch From A Distance Label, Wachs has a sound that's earned him acclaim from all corners of the dance music sphere. Wachs first got into electronic music through the burgeoning dubstep scenes of London and Leeds in the late 2000s, a period that saw him weaving through a variety of genres in his own productions. From blissed-out pop creations, to his more recent electro-tinged tracks, Wachs has an individualist body of work that spans genres and styles. When we sat down with him ahead of his Farringdon debut for Flux's 8th Birthday this weekend, he told us about how dubstep shaped his formative tastes, the challenges of keeping a captivating artistic voice, and why hardware doesn't count for everything in production.
What type of music were you introduced to when you were growing up?
There was definitely music non-stop. All day, every single day, from both my parents. They got divorced when I was four, so I got about equal time with them. Two weeks with one, then two weeks with the other. Thankfully they lived about five minutes away from each other. They had a lot of crossover in their tastes, but also some different stuff as well. It was really, really broad. My mum played everything from Joni Mitchell to D'Angelo, Pat Metheny, Jill Scott all the way to folky stuff like Kate Rusby. Nothing too obvious was played, no Beatles or anything. They didn't really play anything too abstract either. She was really into music. Our living room had two stacks of CDs that went from floor to ceiling, records round the bottom and then a row of tapes that went along the ceiling. She is a classically trained musician, a violinist, and also plays guitar and sings. She's recorded a bunch of stuff as well. Music is her entire life, and it's her main passion. My dad also played instruments as well. They both had a little bit of a prog. element to them, playing things like Genesis, some Yes. My dad was massively into Steely Dan, so there was a lot of that. Non-stop music across the board. There wasn't really anything clubby at all. They weren't too aware of that really. I don't really feel that I was influenced by them in my writing for years to be honest, but I definitely enjoyed listening to it all.
What do you listen to when you're not producing?
I definitely do listen to some stuff they used to play me, but I tend to listen to a lot of soul and blues. A little rock & roll too, which they didn't really play too much, although they would have loved it if they listened to it. I do a lot of Discover Weekly on Spotify, and that has slowly turned itself into very early soul and blues, and early R&B stuff.
Where did you go to school?
I went to a Steiner school in Hertfordshire, King's Langley. We're definitely a certain type of people, ones who went to Steiner schools. It emphasised happiness as being a very important part of growing up, so we learnt to enjoy things. Everyone I know who went to a Steiner school is a happy person.
What were the first parties you went to as a youngster?
It was 100% fabric. But the first time I heard dance music was through a family friend of mine who was a few years older. He took me to an incredible warehouse party when I was about 16. I think Benga was playing – it may have been a FWD>> night, but in a warehouse setting rather than Plastic People. This was in around 2006, I remember Lean Forward by Mala getting rinsed. At the end of the night, my friend and I played it on repeat after everyone had gone to sleep. I had the same thing when I first heard metal. I was really into black and death metal. It started off when I was 12, I was with my grandparents in America, and I wanted to get a Discman. They told me I could pick a CD too. I had no idea what all the CDs were, but I just picked out the coolest looking one, which was Linkin Park's
Hybrid Theory
. It had such a cool cover. I remember going back to the car while my grandmother continued with the shopping. I put my headphones on, and it was one of those adolescent moments of hearing something that you had no idea existed, and you just fucking love it. Then you're like "I can't believe I didn't know that there were sounds like this in the world!" I'd then listen to it on repeat over and over again. Going to this warehouse party was a similar experience. There was a proper soundsystem. At that time I thought that dance music was just for wankers. When you're into metal, anything that's not metal seems like it's full of wankers. There are "indie cindies", and "dance music wankers", and then you just stick with what you know. You know that they're the cool ones and you aren't, but you're just happy with that.
But you got into dubstep after this party?
I went to that night, heard that Mala track, played it loads and from then on it was all about dubstep for me. Soon after, I went to fabric for the first time. After that first warehouse party, we asked this friend if he could give us some other stuff to listen to. He gave us Caspa and Rusko's
FABRICLIVE 37
album, and you can imagine what we thought. From then on we were set on going to a Dub Police night at fabric. We went to our first one of those and...
Do you remember it?
…Well, I think I do. The nights all blur into one, but I remember being in Room Three and seeing Rusko in there. I feel like Chase & Status might have been in Room One that night, but it was absolutely heaving in Room Three for Rusko. It was a sweatbox, packed to the max, and he was in the booth with the mohican, taking it out for a rip. It was bonkers that night! I'd always get the bus back to Euston, and then wait for the first train back to King's Langley. Incredible vibes. You'd pray that someone had a free house maybe, or that the parents didn't wake up when you got back. Good times!
"I basically chose Leeds uni because of the dubstep scene"
Then what drew you to studying in Leeds?
I basically chose Leeds uni because of the dubstep scene there. There's a place called the West Indian Centre, and that's where Exodus DMZ was, and it's also where the Hessle Audio guys were. It was a super vibrant scene at the time, and that's what I was really into.
So dubstep, Caspa & Rusko, Hessle Audio – all roads pointed to Leeds?
It went from there to finding out about the deeper side of it all. Things like Digital Mystikz, their label, DMZ, and then Ramadanman and Hessle Audio. So I went to Leeds in 2009 and it was absolutely kicking off. The West Indian Centre and Wire were the places to go. Ruffage was still going when I got there in my first year which was the Hessle guys' night. I went to some crazy nights at Wire. It's an amazing small club. They had their closing party there, when they finally stopped doing the night. That was the end of my first year. It was all the Hessle guys playing back to back, Kode9 and Shackleton in a 250 capacity venue.
Nice. And this was all in your first year?
Every day there was something really. The West Indian Centre, going there for the first time was one of those moments you hear about. It was like going to church for the first time. It's literally just a community centre in the middle of Chapeltown. You get a taxi there, it's super rough. You don't walk up or down the road either side. You walk down this little ramp to get into the main hall, and the subs from the Iration Steppas were just brutal. The vibration of the sub was just so insane. You couldn't even put your drink down, because it would get knocked over from the sub. It was just bananas. It would be dubstep in Room One and then maybe Iration Steppas playing as well, with some super heavy dub stuff. It would then either be drum & bass and jungle in Room Two, or some Hessle sort of stuff. People were absolutely going for it.
So then what came first for you then, DJing or producing and from what point?
Definitely producing. From before I went to uni. I was 16 or so I think, on Garageband, making the big dubstep stinkers!
And so when did DJing come into it?
I guess it really depends on what you call DJing. I was playing at house parties when we were teenagers, just on iTunes, but I don't know if that really counts…
…well just imagine trying that at fabric. Probably not, but in a house party context, potentially.
I guess you're right. I was more of a selector then. One tune, play it through, and then the next track. I had been doing a little DJing on Traktor, but just on the laptop with the trackpad.
On sync?
I think for the first couple of years I didn't even know about the sync button, so I was actually trying to do the mixing. You'd have to bring a track in by clicking and pushing your finger up the trackpad. I did eventually use the sync button for a bit. Then I got to Leeds and I entered a DJ competition in my first week for a club night called Vagabonds. I heard about the competition on Dubstep Forum and I made a little mix on Traktor and sent it through. I got through to the final. I played on the laptop of course! I got all my friends I'd made in the second week in first year to come down and I came second in the competition.
"I'm not one of those DJs who is just going to turn up and play only what I want to play"
So how long did you stay in Leeds?
I dropped out in my second year actually and I moved to New York for a year. My dad is from there. I then came back kind of accidentally. My mum was getting married and I came back for the wedding, and when I got back it was late August and my friends convinced me to come back up to Leeds for Freshers Week to help run another Vagabonds. I was staying at Johannes' house, who runs Flux, and he convinced me to stay a little longer. Then he wanted to start a duo together, and start a club night and I wanted to do it all, and I got roped in and ended up staying for another two years.
A long time then. How was the music scene in New York?
There was actually a cool little scene out there. They were putting on more forward thinking bass music sort of stuff. Everyone knew each other. They were getting a couple of the Hessle, or Joy Orbison sort of artists out there, but they would just be playing to about 100 people.
What sort of tracks were you making when you came back?
I was writing under a different alias at the time – it was quite housey, techy sort of stuff. When I moved to Bristol is when I started Desert Sound Colony, which sounds very different to how it sounds now, but it really started off as an experiment to try and write dance music using only live instruments and recorded audio. I was sampling stuff with a microphone and then reworking it.
The stuff you used to make was very different, but as you've mentioned before, a lot of people just sort of categorise DJs as playing certain things. Why do you feel that people have preconceptions about what they are going to get when they come to see certain DJs?
It's just human nature. People just expect certain things. It's the same with every band isn't it. They do one album and then you want everything else to sound like that album for the rest of eternity…
…and if it doesn't you hate them.
Yeah, and if it does you blame them for doing the same thing all over again! You can't really win. You've got to walk the tightrope of being just different enough to keep people interested, but also not too different. Either that or you have to be known from the beginning for playing different stuff. That definitely does happen. Some people are known for just playing a bit of everything. If they expect you to play one thing and you play something else, they are not going to be very happy.
Do you actually think that there is anyone in the world who is just into one thing musically?
Definitely not. I'm not one of those DJs who is just going to turn up and play only what I want to play, and not care whether people are dancing, because that does happen. I definitely think that the DJ's job is to make people dance and if people are going to a club, that's what they paid for. If you want to play weird, great, but people have got to be enjoying it. You are literally there to entertain other people and make them dance.
"Everything I do is in Ableton"
Where are we chronologically with your story now?
I guess this would have been 2014. I was trying to do the project as a band, which I did for a few years. There were lots of real highlights, it was certainly interesting. We were touring and playing as a three-piece band that very much had a pop aspirational vibe to it. Then it just ended up not feeling quite right in the end. It wasn't quite working out. We decided to split up the band, which was a great idea, as we were a whole lot happier when we went back to just being friends. I think we had been going for about two years, but it was the wrong thing to do. Big lessons were learnt, but I definitely went about making the band the wrong way. I drafted in friends to be session musicians because there was no money to pay musicians, but then you can't treat them like session musicians, and you have to treat them like friends. They want to have input and it's your project, and it just became confusing. I think ultimately, we all wanted different things from the project, so we decided to split, and at that point I also left my management. That's when I really started writing straight up dance music for the first time in about four years. It was just so great. I'm not a trained musician, and so doing all the band stuff was really hard work. We wrote some great music, and at the beginning it flowed out so easily, and then once there's management and labels and critique left, right and centre, it just became so hard to do anything that we thought was worthwhile. Once I left that all behind and started just doing the dance music which I already knew how to do, it just started flowing out.
Do you still play lots of that stuff?
Yeah for sure, I play lots of it, and a fair bit has come out. The first Holding Hands releases and some other around then. I'm actually still putting out some of that stuff. A bunch of stuff coming out this year is from that time.
What was your setup back then?
Totally in the box – it's always been completely in the box. I've just got a Push 2, a MIDI Keyboard and a microphone and that's it. It's so funny, as people message me all the time, or come up and talk to me and ask what sort of 'crazy hardware' I have. To be honest, everything I do is in Ableton.
But perhaps that's the skill you have, as people don't write or say that to everyone.
For me, the computer really does everything that a piece of hardware can do, but 10 times better. It's just right there at the click of a finger. If you've got a good MIDI controller then that's great. I guess you can get very specific sounds from specific synths, but then they've all been sampled a billion times, and you can just download the sample pack from that rare Juno and you've basically just got the Juno. I don't at all want to shit on people who love hardware, but there's a lot of people out there that think that unless you're not writing on hardware then you're not worth anything. It's the same people who say that unless you're playing vinyl, you're not a DJ. People with a lot of opinions which aren't necessarily worth too much.
Are you still mostly driven by producing music?
Absolutely, although I haven't written in a while. I opened up Ableton today for the first time properly in about four months. There was about a two year period where I was just banging them out every single day. Then I got married, went on my honeymoon and I had loads of life admin to sort out. Then it was Christmas, and I had this gig at Panorama Bar and so I went into preparation for that for about a month. I bought a lot of records, and did a lot of mixing. It really reignited my love of DJing. At the moment I am really enjoying DJing. It feels like I have a lot of good gigs around the corner, and that's really on the rise. I'm very aware of the industry, and my position in it in many aspects. I'm aware that I'm not 20 anymore, and I don't party so much nowadays. I've become really interested in my health. I've had a lot of back problems, and I'm taking a lot of time every day trying to sort my health out. So I'm now at clubs totally sober, and that's totally great. I'm not just saying that, but I'm definitely thinking where I'm going to be in ten years' time and I probably don't want to be in clubs every week. Also, the very likely outcome is that I won't have a career in ten years' time anyway. It's very difficult to break into being a touring professional DJ. I'm basically now doing that, but it's really only one in a million people who then have long careers doing it.
"I am really enjoying DJing at the moment"
What are your next steps with this in mind?
I'm now taking steps for the future, so I'm going back to uni in September. I'm going to start a Counselling degree at the University of East London. I'm really excited about that. It's going to open up a different career. I think they'll play perfectly into each other. It will take me three years to do the degree and then I can start doing that for money. Obviously it will be quite a stressful job, so having the DJing at the weekends will be a perfect way to let off steam. At the same time, I won't have to rely on DJing financially. I can just play the gigs that I want to play.
I guess you're then not chasing the dragon.
Exactly! Knowing that I'm going back to uni in September is really good to have in the back of my mind. It's really helping me enjoy the music. I don't feel that I need to get onto bigger and bigger gigs all the time. I've already started turning down the first gigs ever. It's been good for me. I just don't want to play certain ones. I just want to write my tunes, and if people want to book me for their cool parties that I like, then I'll be there with bells on, but I don't want to play to people who don't want to hear the music. I don't really want to play huge gigs any more. It's just not that great. You're so far away from the crowd, they don't even know you're there. It's so hard to have a connection with anybody. It's all about playing in a small dark room, on the same level as everyone.
Do you enjoy playing festivals?
Absolutely! That's the best really I think. If you can play on the right stage of a festival, especially when it's a couple of days in and people are super loose, then people are having the time of their lives. There'll be people in the crowd literally having the best day of their life, so it's hard to beat that. That's as good as it gets. That's what it's all about!
Talk to us about fabric. You've never played here. What are your thoughts going into it?
It holds a very special place in my heart. I had all of my first proper clubbing experiences and I've had numerous amazing nights there since, and I've had my fair share of mornings watching Ricardo [Villalobos] in Room One. It's just fabric isn't it! It's bloody fabric. It's insane to be playing there. I've been dreaming about it since I was 16. To get booked straight in Room One is totally mental.
How does it feel to be doing it with a really close group of mates as well?
That makes it even better! I'm probably going to be playing back to back with my friend Alex Street. It really is going to be quite surreal really.
What else is coming up that's really exciting for you?
I have some of my first real headline shows coming up. I have a few cool gigs lined in Bristol, Manchester, and Birmingham over the next few weeks.
And Holding Hands?
We've got the next release coming out in the first week or March to coincide with the next party in London. That's a VA EP called
Slam Jams Vol. 1
, which pretty much does what it says. That is the raison d'être of the label. Pretty much slammers, and slammers only.
A couple of months ago you couldn't move for clips of people playing your tracks on online music groups. How does that feel?
It's amazing! Those groups are just such a great tool for that, as I wouldn't have any idea otherwise. It's so great to know that so many legends are feeling the stuff I'm making or putting out. The uptake on the label from DJs I really respect has been insane. Everyone that I love and I've sent the tunes to has been into them, which has been incredible.
There was one specific question about one of your tracks we wanted to end on. It's the end of I C Jangles by you and Baby Rollen and you can hear someone swilling a drink. Is it you?
Yeah, it's me and Leo (Baby Rollen).
What's the drink though? That's what we really wanted to know.
It was sparkling Elderflower cordial.
Of course it was!
It was the hottest day of the year last year and we were roasting and drinking up the sparkles. And when the track comes back in after the drink is poured, and you hear that popping sound, that's Baby Rollen flicking his bottom lip. There's also a little sample of him saying Tuna Nicoise in there as well if you listen carefully, as it was what we had for lunch. I try not to take the music too seriously.
Perhaps that's what's so funny about hearing it getting played by someone like Rhadoo in a setting like Room One.
I so wish I had been there for that moment.