News
In Depth: Entering The 7th Plain with Luke Slater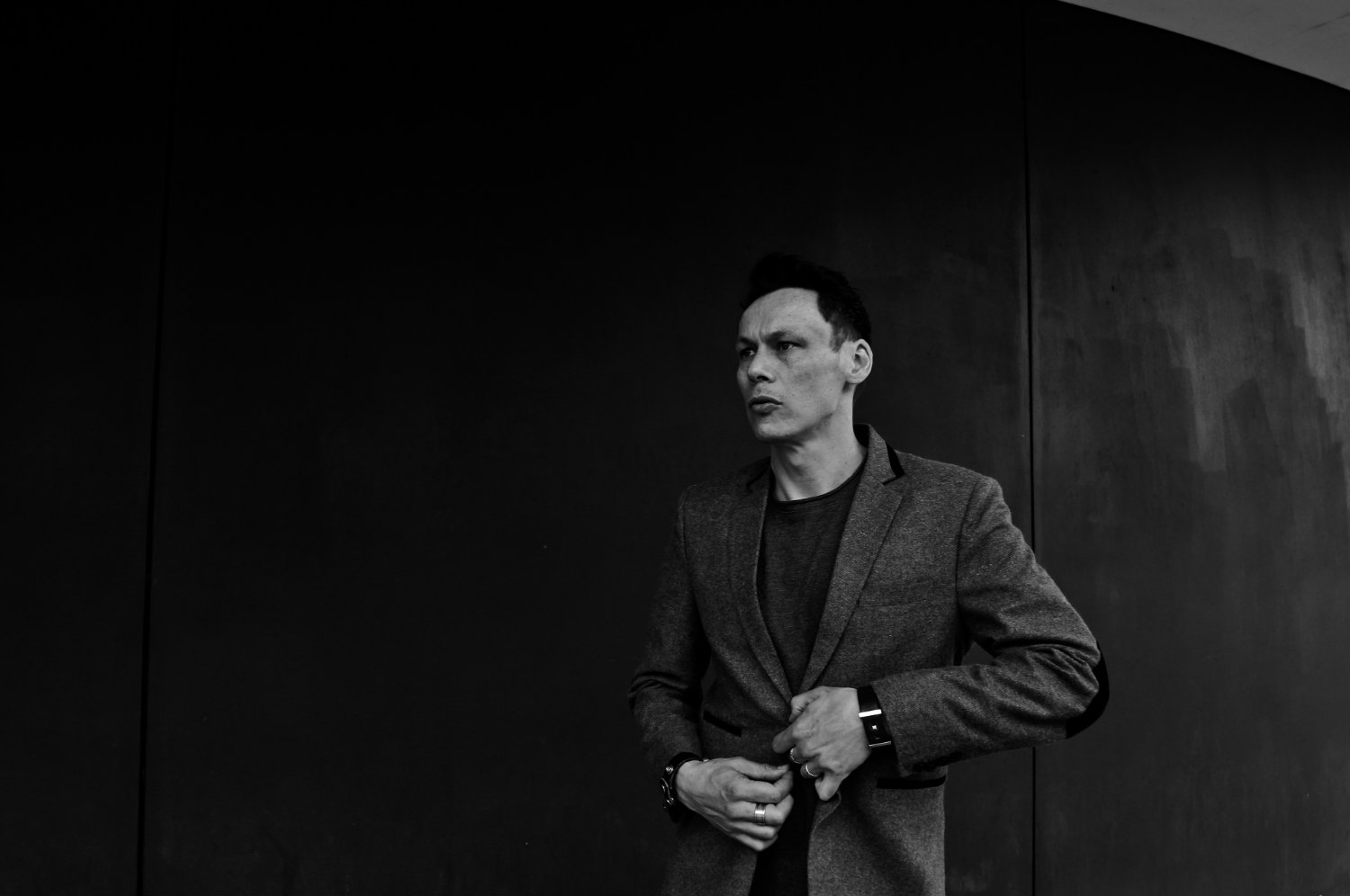 Luke Slater is a techno chameleon. Over the last three decades he's mastered a myriad of sounds and styles, operating under a string of guises to explore the total scale of the genre. Under his own name he's best known for his unforgiving sonic assaults behind the decks, while his celebrated Planetary Assault Systems alias made him a key fixture on powerhouse labels like Peacefrog and Ostgut Ton. From the years 1993 to 1996 Slater masked himself as The 7th Plain, a moniker he used to release spacey IDM-affected weapons like
To Be Surreal
and the acclaimed 1994 LP
The 4 Cornered Room
. Most of this sought-after material was signed to the UK label General Production Recordings across a few years, but with parts two and three in his retrospective
Chronicles
series due to drop on A-TON next month, Slater will soon be reviving the project to reissue some of his key tracks from the era with other unreleased material. As he returns to EC1 wearing his Luke Slater cape this Saturday, we caught up with Slater to hear about how his mind subconsciously divides his creative ideas, dealing with procrastination, and why nothing stays permanent.
You've worked across several aliases in your career. Do you usually find yourself in one headspace at a given time, or is it quite easy to switch between them?
It's really how I feel at a given time. Sometimes I'm just in that mood. Spiritually, I like to exist on a few different planes, and always try and push further than the third. That's the key – to shift consciousness in all things whenever possible and if possible, it's good escapism. The 7th Plain, The God Plain – how many of us have been there in some fashion? If you're convinced you have, then you probably haven't. Personally I think we've all been there at some point.
We've hosted you as Luke Slater, L.B. Dub Corp and Planetary Assault Systems. How much of a crossover do you think there is between each of these guises in what you're doing?
You have and I thank you. There's always some cross contamination, and even in techno sets on a good night there's room to sneak round the houses.
So would you still play The 7th Plain in a Luke Slater set?
So far I never have, the last set I played as The 7th Plain was in the Berghain Halle ambient room at Ostgut Ton's birthday this summer, and I really enjoyed it. I played a lot of 7th, plus stuff like William S Burroughs, Jack Kerouac, Pan Sonic, Tangerine Dream, Lucy, King Midas Sound, and other gems.
"I've never liked the idea of having something that must be permanent"
A lot of material on each of your aliases has landed in quick succession across a few years. Is there a specific reason you tend to retire things after a short time frame?
I've never liked the idea of having something that must be permanent, I like creating things when I'm feeling it then at a certain point, stopping and moving on from it. As Planetary Assault Systems, for example, we were playing live from 2009 to 2017 in the current era and it had gone so well that the next step was to stop doing it. I needed to. The 7th Plain has always been there on the simmer plate, and in fact there was quite a lot of unreleased music that accumulated over time.
Do you often find yourself pursuing a new creative avenue or getting inspiration quickly after retiring one idea?
Usually it's really quick, I'm either writing or I'm procrastinating over this and that, and doing other stuff. I actually quite like procrastinating, then I realise I've created nothing.
"I've always seen my music as The 7th Plain as love songs with a lot of melancholy"
Presumably you've seen some of the prices the original The 7th Plain records have fetched – was the reissue partly a response to that?
No, because I buy a lot of stuff from Discogs anyway, especially old hip-hop, electro and funk. I was pretty shocked to see
To Be Surreal
going for £100 plus, so I'm glad I put the brakes on that. That particular track has only ever been available on 12", so it's good to do something about that out of coincidence.
We'd never heard JDC until very recently, can you talk about how you came unearthing it?
Well, there are quite a few unreleased tracks across the
Chronicles
series. All of the tracks were written back in around 1994, so when I talked to Ostgut Ton about doing the series, I had to drag out all of the old DATs and Reel Tape and gather all The 7th Plain tracks. As you can imagine, this took weeks. It was a surreal experience going back over all the tracks in general. JDC was on one of the reel tapes and still sounded good – I think it was written in about 1993.
"I'm not sure if I would be able to write the songs again"
The Chronicles series covers deep ambient through to somewhat harder dancefloor fare. When you were compiling the record, did you intend it to be listened to as an entire body of work?
You know, I've always seen my music as The 7th Plain as love songs with a lot of melancholy and at the time, even the dancefloor tracks weren't that heavy as I was playing sets around 140BPM or more back then, so over time I think they have ended up more in tune with things now. We tried to put the albums together in a way that felt good to listen through, but essentially they are all separate tracks. Each one getting remastered from the original tapes.
With a lot of 90s techno there's this recurrent narrative that it sounded like "the future" at the time. How do you interpret The 7th Plain sound listening back now?
Listening now I've got a lot of love for the tracks – they're a product of a certain time, way of thinking, new technology, and a different world. It was totally different, and the records sound current now. Whether that's because there are many records that sound like they were made in the 90s around right now, I don't know. I'm not sure if I would be able to write the songs again, or even get that sound again, and I like that.
Many fans would love to own or even be able to just hear The 7th Plain LP from 1996, Playing With Fools – can you see yourself digging this one out for a full reissue in the future?
Nope, that's buried!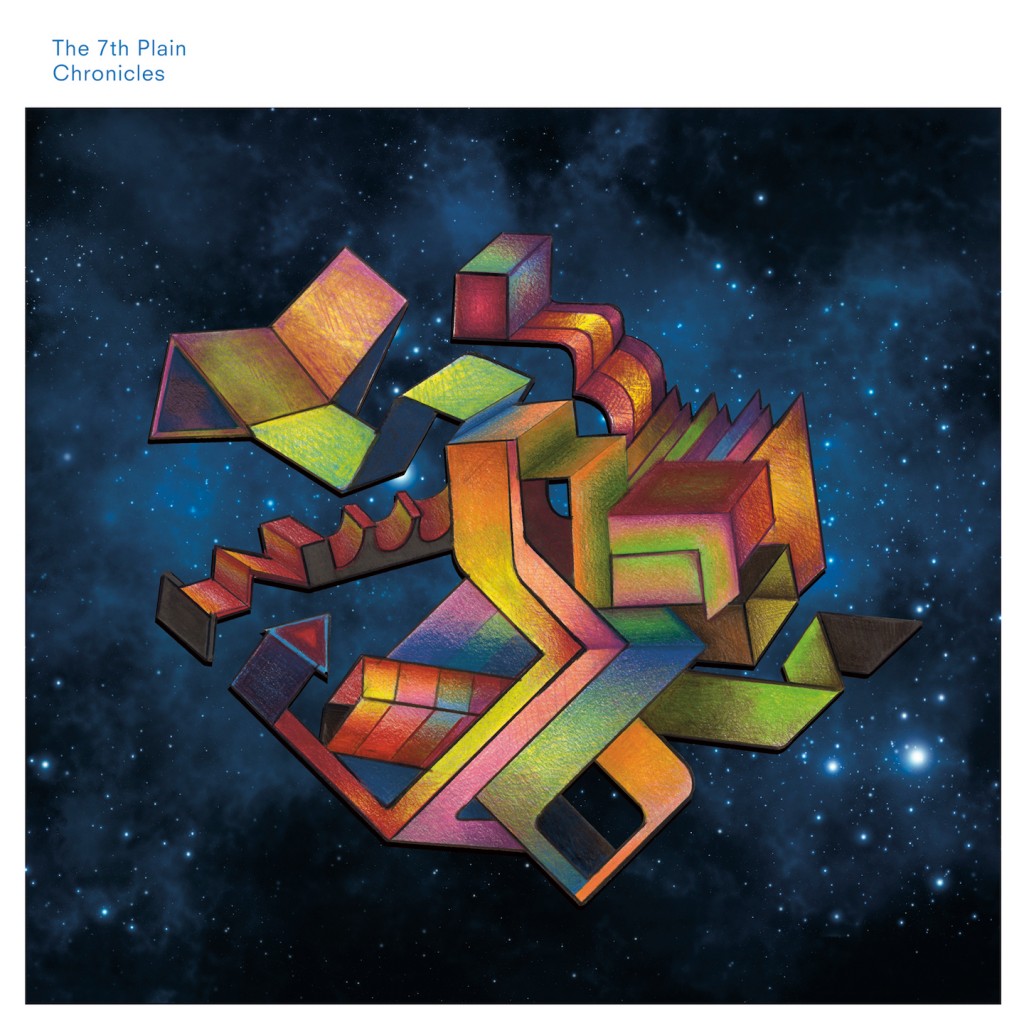 Chronicles is out via A-TON on 14th December. Order your copy.