News
In Depth: Justin Robertson Is Ever The Enthusiast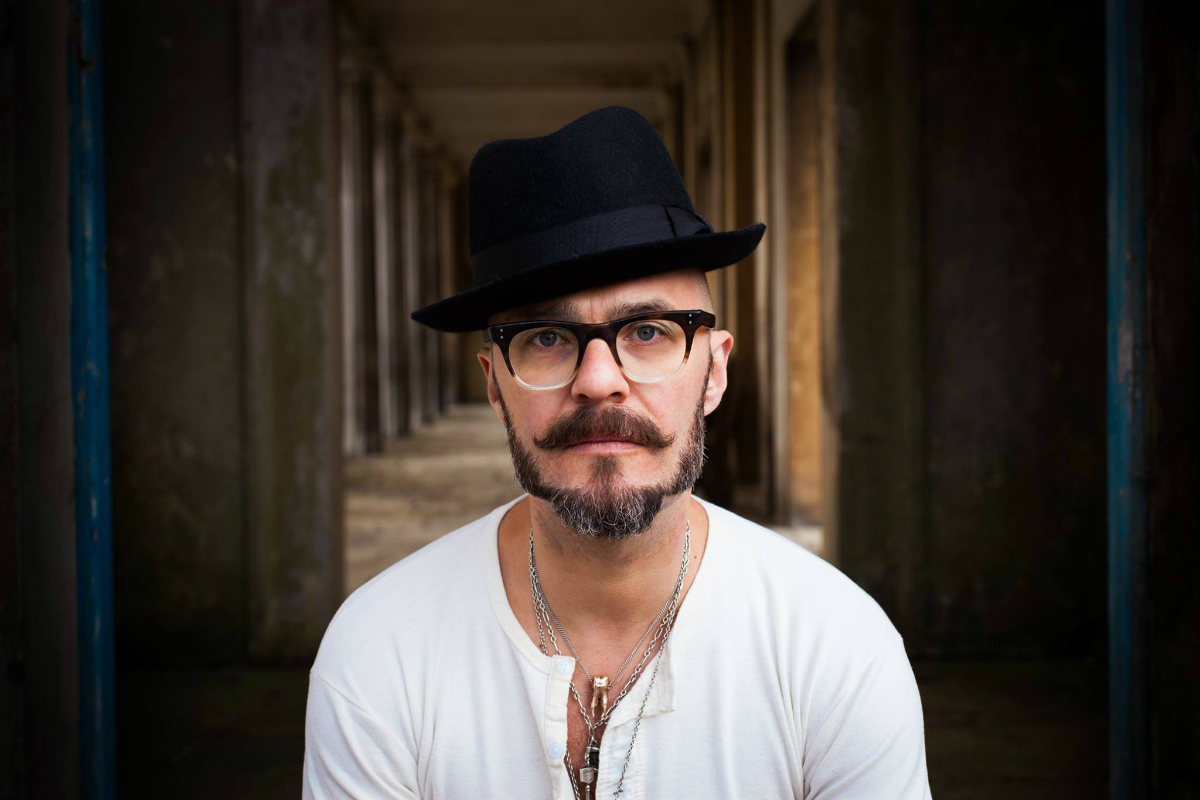 Justin Robertson's house proves to be just as charming as he is. Draped tip to tie in classic furnishings, his collected family treasures flank a living room wall that's covered in old records and an adorable 5 year old rescue dog sleeping peacefully on the sofa his home, which is nestled on a quiet suburban street in Kensal Green, oozes West London charm. And on a day like today, when the sun is shining but the air is crisp, it proves to be the absolute perfect setting for our interview. "As you can see, I've got a lot of records from across the board" he begins, gesturing at the rather imposing wall of vinyl," but I think the fabric set will be predominantly electronic stuff. I might play a bit of ambient stuff at the beginning, who knows… It's a good opportunity to stretch out and play some different moods and different styles" You see there's quite a bit more to Justin that just his famed taste for house and techno. His career, one that spans a good 15 years or so, might've unfurled in the heyday of Manchester's acid house era (Justin played at the legendary Hacienda, becoming a key figure at Eastern Bloc Records
and
started his own Sunday night shindig, Spice, with Greg Wilson before launching Most Excellent soon after), but the prolific producer also fronted British big beat group Lion Rock. He also performed with art rock outfit Thee Earls, somehow managing to find the time to remix material from major players like Bjork, Justice, New Order and Erol Alkan
and
launch his creative outlet, Deadstock 33, and collaborate with FABRICLIVE regular, Daniel Avery (who'll be piloting Room One with Divided Love on that same date), Robertson released his debut album on Gomma back in 2013 and has dropped a fleet of EPs on labels like Optimo Music, Paper Recordings and Clouded Vision. With a decade and a half in the making and a plethora of musical gold under his belt, Justin can only be described (other than a musical butterfly) as the ultimate enthusiast. So what's kept him so damn dedicated to the game for so long? Sitting down at his dining room table with a backdrop of records behind him, we discuss his motivations, embracing the new reality and most importantly, the vital question of his famed vintage grooming kit (courtesy of FABRICLIVE promoter, Shaun Roberts)…
So do you still keep a grooming kit in your front pocket?
(Laughs) Well I've trimmed my facial hair down to a stump now so I don't need it so much anymore but I do still possess one. In fact, Monty, uses the moustache comb because it's very good for his coat.
Moving on… most people who'll head to the club to see you play next month will mostly know you as a DJ and a producer but I know this is not all that you do…
Well, when I make music I take influence from all sorts. I've got quite a broad taste and in my mind they sit all together in some way. I know there's some coherence between a 60s garage psych record and Chicago house, I'm just not 100% sure what it is. I like to take influence from various places so I've never been a purist in that sense.
You write a lot of songs and sing too?
Yeah, I do. Well, I'm not the greatest singer but I do a bit of song writing for other people as well as myself. I used to be in a band called Thee Earls which kind of fell apart after various people left the country so I quite like song-writing as well as electronic music production. I think when you get older you absorb a lot more and I think I've become even more enthusiastic about that as even more horizons open up. There's so much information available at such a fast rate and I find that really inspiring, you know? I'm still learning.
Is that what you meant when you described yourself as "happy in your chaotic cultural cauldron?"
Yes, but not just in terms of music. I'm quite odd in that way. If I have a night in on my own I'm quite happy to have a record playing, the television on while reading a book so I'm quite happy to have chaos floating around me. It's good to have that. I would hate to ever lose that enthusiasm because that's when I'd probably give up. It's never going to happen though, there's too much good music out there.
"there have been times where I've felt a bit outside the zeitgeist..."
Have you always felt this way?
I think so. I think that's what has always been key to me, especially as a DJ. You have to always remain a fan and be an enthusiast. I could never be one of those people who calculate the direction they're going to go in for commercial reason. I kind of like what I like and as long as people keep making good music I'll keep playing it. I think if I lost that enthusiasm I wouldn't be able to do it for the sake of it, I just couldn't do it.
Do you think this should be key to everyone else?
I've been doing it for so long and people often ask me what advice to I have for people starting out. I know there's things like DJ courses which I can understand are useful in terms of the technical side of things but I think the main thing is to love it. If you don't love it then just don't bother. If someone says I'm going to get into DJing because I want to have a lot of money, fly around the world and wave my hands in the air in front of 10,000 people but to be honest I'm not that keen on the music then I'd say it's probably best not to bother.
There's a lot of people like that…
Yeah, there are but then we don't really know what's going in their heads, you know?
What's kept you motivated for so long?
Well it's not say that I've always felt motivated. I've been DJing since I went to university in 1986 so I've been doing it for years but there's been times during that period where I've felt a bit disconnected but that's showbiz, y'know? Sometimes you're in vogue and other times you're not. There have been times where I've felt a bit outside the zeitgeist so to speak and where I've not really liked some of the music out there but there's always been enough to keep me going. There's been times where you kind of lose your way for a few months but its all part of the experience and the journey of being involved in music. Use the times that aren't so good to galvanise yourself.
Some people can't always get past that dip and move forward though…
Maybe it's not the sort of thing that people would admit but there's always going to be times when you will lose your way. Every gig you play can't be amazing and you're not always going to be into it. A lot of the noisy techno throughout the middle 2000s I didn't really gel with. Schisms happen in dance music! In the early mid 90s some people went off in the techno direction and others went towards the more vocal driven, garage route so there's always been times when change has occurred.
It's quite an exciting time for you at the moment…
Yeah, I've got a new Deadstock 33 album. It's exciting because I actually have a record deal, remember them? I can't actually say who it is as it's not been officially signed, sealed and delivered but I am very excited. I released the first album on Gomma back in 2013 so this will be the second. I've also done a few remixes and last year I released my Clouded Vision and
Days Of Being Wild EP 
so a lot's been happening. I think 2015 will be a busy year.
A lot to keep you motivated?
Yeah, I'm lucky because I've remained a fan boy of music long enough to be able sustain this enthusiasm.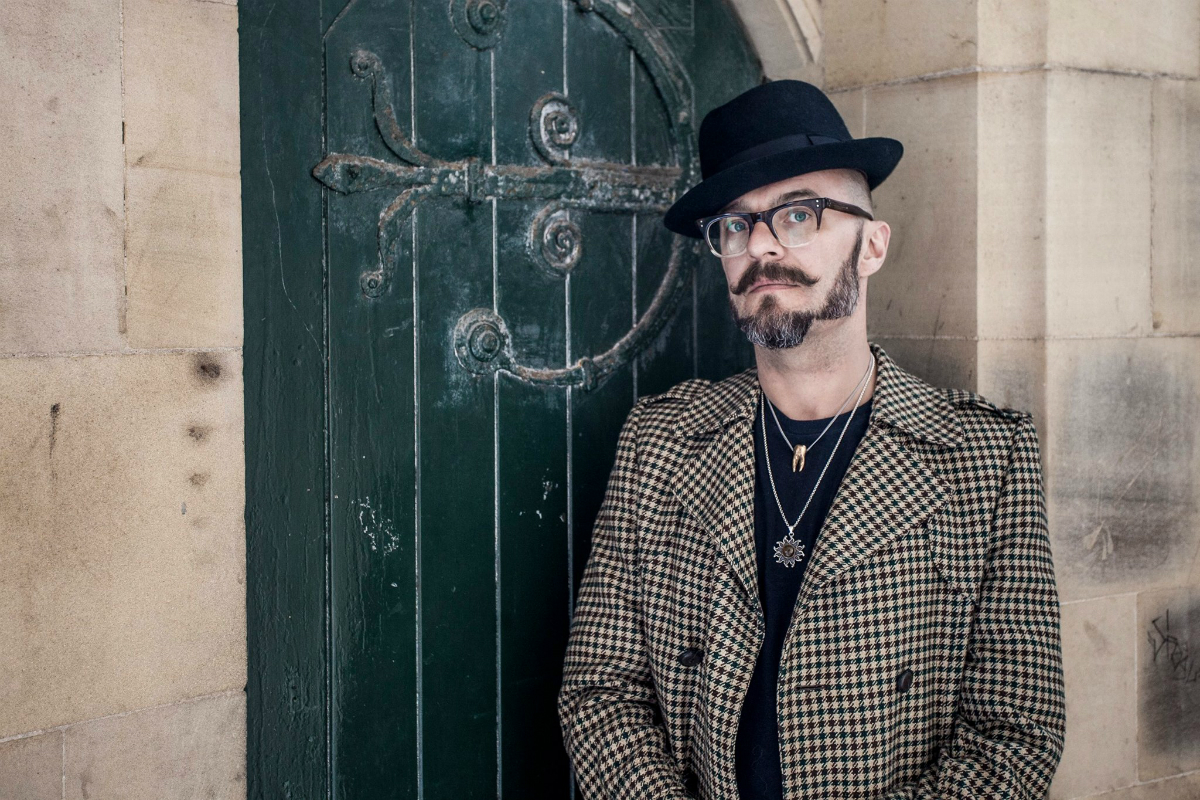 I know it's been covered a fair bit in the past but I wanted to make a point of how strong the Manchester music scene is right now. What do you think it is about the city that's doing so well?
It's just a city that thrives on creativity. Like you said, I've spoken about it before in interviews but I really just don't know what it is. I think it's a combination of things; it's a multi-cultural, student area with people from all over the world that gives it that impetus. It's just always had that audience thirsty to hear good, quality music. I think people who are creative are drawn to it. I went there in 1986 and though it was a different city the music scene was still really strong especially when Tony Wilson brought that Factory identity to the city. In the 1980s Manchester had all this artistic stuff going on in the background of what was quite a run down and harsh environment. The Thatcher years weren't kind to the North of England but it kind of spurred the creative heads on. Now, the city is thriving a lot more but it's still kept that edge and I think more so than a lot of other British cities. Manchester definitely holds a special place in my heart.
How does it compare to London?
Well the political and economic situation is something that worries me and the fact that normal working people and, in fact, anyone who isn't super rich are struggling to find somewhere which they can afford to live. London seems to becoming this gigantic millionaire's playground and a huge tax haven for the mega wealthy. I think that needs addressing. The city needs variety or else it will just be people coming into the city from the suburbs to service the mega wealthy. You can see how the West End is being rid of its history and its identity for the sake of a quick buck. It's so short-sighted. So if, for example, fabric
had
been closed down it would have been disastrous for the music scene. People move to London for its vibrant culture and when they get here they don't want it. The same thing happened in Manchester. It's ridiculous. The current regime is hammering the creative industries.
"...we are in a situation where it's slowly dawning on people that this is the new reality"
So you think it's affecting the music industry?
London attracts so many people so there will always be an audience but that's not to say the industry isn't in danger.
You once said that you thought the industry was fucked and that new models need to be found?
I'm a terrible business man and I don't really know anything about economics in a practical sense so I don't really know. Things have changed in how people consume and listen to music but there did seem to be a time when the artist would get hammered from every direction. I've not got a great love for big record companies – they have certainly inflicted a lot of damage on themselves and ripped people off over the years – so in some ways it's good if we can get back to a more independent state. I mean, there are plenty of independent labels out there that are massively thriving and I know vinyl sales are meant to be on the rise but there are still issues about subscription services, illegal downloads – which is theft as far as I'm concerned – but having said that, it's a reality we find ourselves in and we need to deal with it. So to be honest with you, I don't really have a firm view on it. There's an idealistic view about what I would like to happen but then there's the reality of what's actually happening. In terms of the illegal downloads, I think it is all non-tentacle bullshit but people seem to think it's a reasonable way of behaving.  I think the digital age does allow some scope for people to do things themselves. I suppose what is interesting is if we decided to support and nurture it rather than rip people off. It's an interesting place to be.
I just think it might have made it all seem a little over saturated…?
You see, I don't have a problem with that. Yes, there might be so much bad music but there's equally enough good music out there if not more. I don't have a problem with sifting through the nonsense. Much rather that than a drought. Imagine if everyone stopped making music and there was only one good record month? That would be disastrous! You're right, but this is the world we live in now. You can't go back time, can you? I think you have to really try to find that balance. It can be so liberating if we allow it to be and we don't allow it to be controlled and manipulated by a few people.
So we should embrace the digital age?
Exactly and we should find positive things to do with it. It's a weird thing but we are in a situation where it's slowly dawning on people that this is the new reality.
I couldn't possibly predict where we'll be with it in 10 or 20 years…
We're still at a relatively early stage so I think eventually we will find some way of navigating through the nonsense. I mean, we could sit here and talk about this all day but the idea about what's disseminating, what's true and what people take to be reality is fascinating. I think we need to learn to think for ourselves a little better and not depend on what's being repeated across the internet. So it's the same with music. You just have to make the effort to navigate through all the appalling promos. I never quite understood why people complain about this process. It's an essential part of what we do as DJs. When I first started playing records I really quite enjoyed inflicting my taste on to people. When I was at university I'd sit in the corner putting on records for the entire duration of the party.
There's always one…
(Laughs) Yeah, sorry! So I think what I do now is just an extension of that. I think you get to a stage where you might disconnect yourself with that process but I think it's a little odd.
I guess it's a good indication of how enthusiastic you still are.
Well, it's my job. The good thing about the dance community is – and I used to get it when I worked at Eastern Bloc – is that it's a hub where people congregate to interchange ideas whether it's via the internet or not there's still that community of sharing, discussing and disseminating. I think that's fascinating. It's always been essential to me and it's what drives me to do this. For better or for worse.