News
In Profile: A Plotted History Of Deep Medi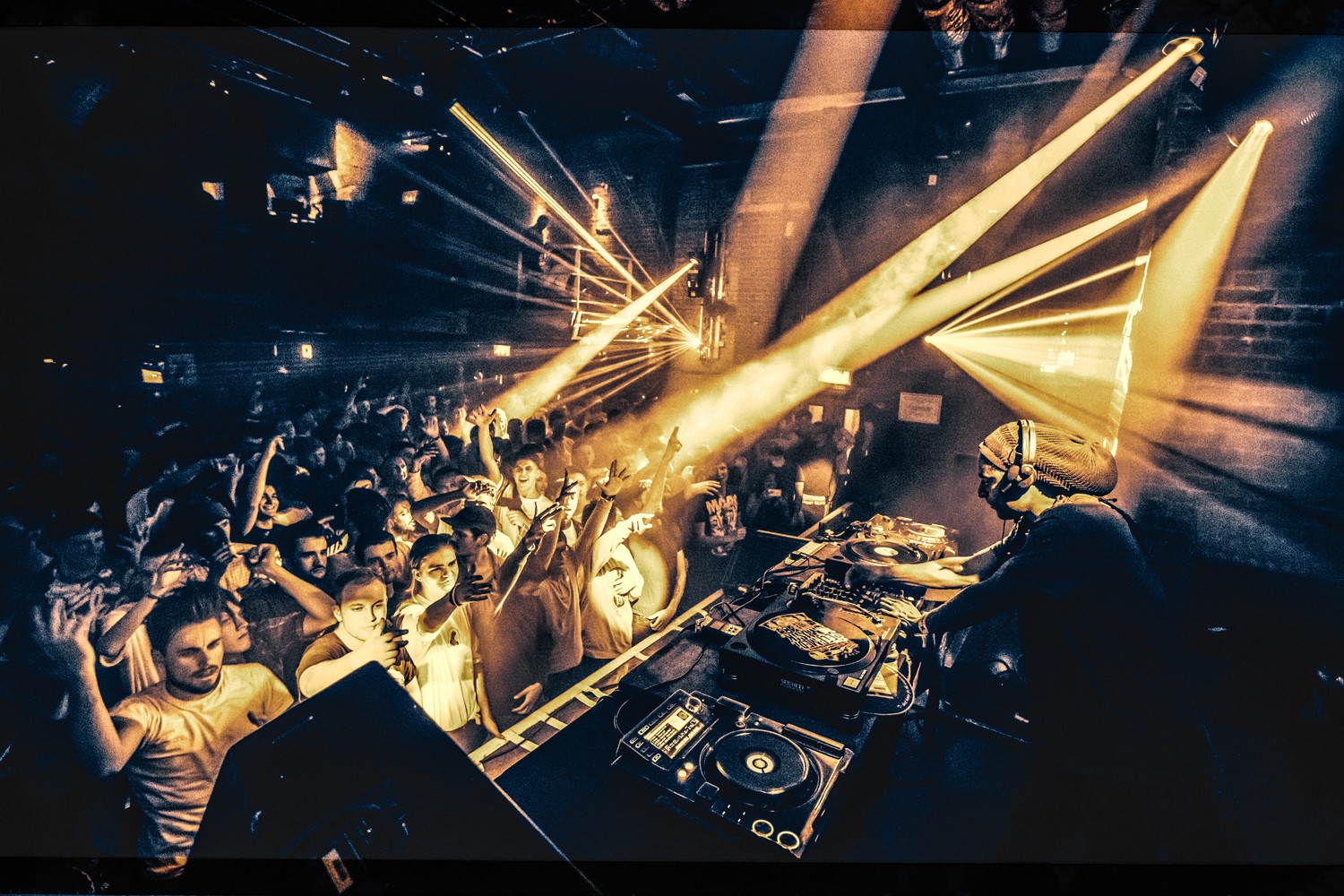 DEEP MEDi MUSIK is a name that's synonymous with good taste when it comes to dubstep music. Birthed in 2006 at a time Mala's other label, DMZ, had already put out a slew of insta-classic plates – many of which he had a hand in producing himself – DEEP MEDi was founded as an avenue for a broader splay of music. This meant in particular a wider, more varied hand pick of producers would find release on the platform. Mala wouldn't appear himself until the fourth release, although DMZ cohorts Loefah and Coki were responsible for number three. However, as with any label worth its salt, there's a common thread running throughout the tracks that bear the MEDi stamp. Label manager Steph describes this thread as "music that you can feel" and has said in the past that, while there's a lot of music out there that maybe fits the sound and aesthetic of the MEDi catalogue, "there's no faking the emotion and expression that our artists pour into their tracks." It's true that there is a certain warmth and emotive inject to be found throughout. The label's name has even morphed into something of a shorthand for the inclusive and meditative atmosphere to be found at the best dubstep nights across the country too. Steph has also stated that the fact that the label "isn't afraid to keep pushing" is key. Now in its tenth year of operation, she has also expressed that there's a new freedom with how the label and its events offshoots are run – which means more envelope nudging and fewer restrictions in terms of "what is and isn't signed to MEDi or may or may not be considered 'current'." And indeed if you dig a little deeper – beyond the bag-on-sight 12" singles and into the label's catalogue of long players – you'll find a whole host of intriguing arrangements…
Kromestar – Surgery
It's probably best to start at the beginning. And
that
one note lead. If there's anything to be taken from this starting shot, it's a lesson in how to make a dancefloor move with just the smallest fistful of elements – and to make sure that a hefty sub is very much among them. This release – with the perhaps more commonly lauded
Kalawanjii
on the flip – set a tone for the label that remains to this day, be it in the shuffle of the hi-hats, the ganja swagger of the drums…or that one note lead.
Mala – Changes
The label head's first MEDi appearance, and one that was to confirm for fans that his DMZ imprint wouldn't be the only place to pick up future classics. Its iconic vocal sample will still send shivers through a crowd now, and has proven as versatile as it has catchy with flips on it from the likes of James Blake and Distance garnering their own advocates over the years. It was even picked up by The Game five years later (under presumably not entirely agreed upon circumstances) for his track
Holy Water in 2012, and sounded just as infectious then.
Skream – Phatty Drummer
At a time when Skream's output was becoming ever more varied and, some argued at the time, more noticeably hit and miss,
Phatty Drummer
was a back to basics blender that had the old school fans rejoicing. It also proved to be a stake in the ground for MEDi, reasserting its identity in the run-up to what was to be (thank you, hindsight) a time of flux in the wider scene. This, along with the likes of Cyrus'
Manhattan Blues/Decisions, Pinch's Swish or Goth Trad's Max Romeo-vocalled Babylon Fall, marked a period of rude health for the label as it emerged from its adolescence.
A/T/O/S – A Taste Of Struggle
Where Silkie's two excellent
City Limits
projects had established the label as one with the chops to support long player efforts, A/T/O/S brought something new to the forum – eight years after into the label's life. This wasn't the first step from its comfort zone that the label had taken with an album (Swindle and, more so, Ulrich Troyer had both been given a shot), but it was the one that best expressed what MEDi could help its artists achieve with the form. A genuine listen-from-start-to-finish affair, and one that was open to tinkering from more recognisable artists too: Skream and Commodo remixes formed a nice bridge for the more tentative listeners.
Commodo, Gantz & Kahn - AMK
A track that, in true-school dubstep style, did the rounds as an unidentified dubplate for a year before eventually being unmasked. The hallmarks of Gantz, Kahn and Commodo were all there (particularly the latter, given it first cropped up in his mix for Big Up Magazine), but not many had considered that it might be all three of them. The trio had, by 2015, come to represent something of a new hope for dubstep and their collaborative
VOLUME 1
six-tracker was a sealing of that status. Fans will certainly be hoping that the release's title more than implies a second volume to come. Words: Will Pritchard (@Hedmuk)