News
In Profile: A Potted History of Petre Inspirescu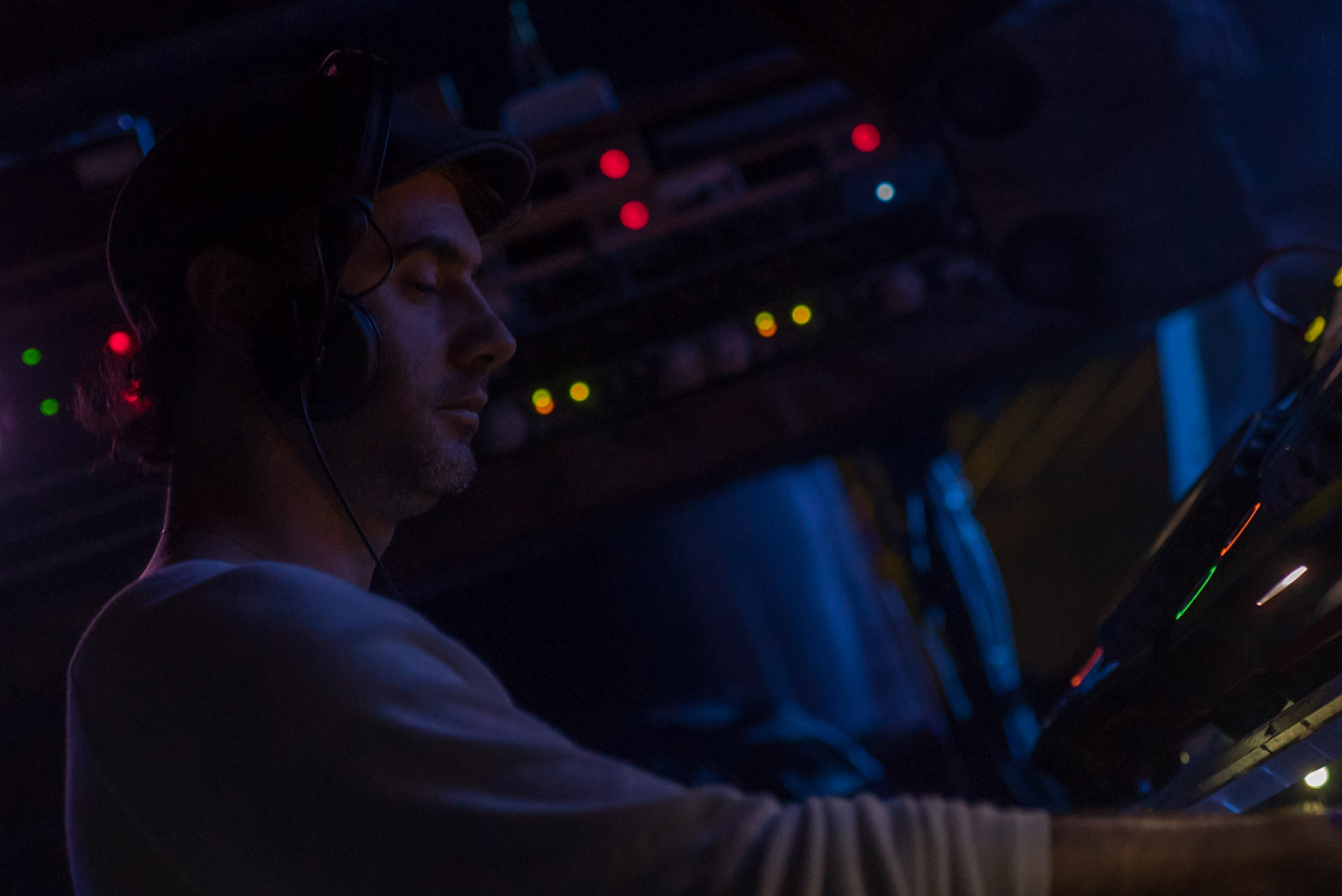 It's difficult to imagine nowadays, but Romania offered few places to buy records when Petre Inspirescu started DJing. For him, getting hold of vinyl usually meant taking a train from Bucharest to Prague, an arduous 24-hour journey he'd regularly make alongside [a:rpia:r] co-founders Raresh and Rhadoo. The [a:rpia:r] trio have had a drastic impact on Romania's electronic music landscape since then, and while each member offers their own wild card on minimal, Petre Inspirescu's might be the most recognisable. As a DJ, he crafts mindboggling sets covering supreme house, funk and minimal. In his productions, his music draws from strands of jazz and classical, something he showed best in his
fabric 68
mix and via his Yojik ConCon label. Whether in the studio or behind the decks, all of this has made Inspirescu one of minimal's most important visionaries. Inspirescu returns to Room One on a Romania-heavy bill next Saturday, so we looked back on some of the most notable and influential records he's made from across the last decade.
Racakadoom – Petre Inspirescu [Cadenza]
Cadenza were making a huge impact on minimal back in 2007, which was around the time [a:rpia:r] first exploded too. When Luciano signed then-breaking Inspirescu for his first EP, the relationship between them made sense. Every track on
Tips
demonstrated Inspirescu's unique grasp on the style, but it was the subaquatic bleeps and robotic voices on
Racakadoom
that provided the EP's biggest headfuck. You can tell it's a dance track once the hi-hats appear around 3 minutes in, but that doesn't make it any less of a trip inside Inspirescu's bizarre universe. To put some context on this, Zip was caning this EP when it dropped in 2007, which should tell you everything you need to know.
Evar – Petre Inspirescu [a:rpia:r]
[a:rpia:r] tend to cause a frenzy whenever they put out a record, but none have been as sought after as Inspirescu's first full-length. Limited presses have made many records on the label extremely expensive to get hold of after sell-out, and at the time of writing
Intr-o Seara Organica
isn't available
on Discogs
for less than £220. The Romanian title roughly translates as 'One Organic Evening', which fits with the way Inpsirescu fuses house with genres like jazz and classical. The reasons for the hype aren't surprising, either – apart from being a typically limited press of 450, interest in the record has increased with the influence it's had on so many Romanian artists.
Intr-o…
was the moment Inspirescu first started testing the context in which club music could be played – no sooner had you got over the bendy bass lines and rolling snares of
Astral
, than he closed the thing out with his own ambient piano compositions on
Dezlegat La Capat
.
Evar
was heavily focussed on progression – elongated piano notes and snare rolls sneak in around jittering shuffles and a warm bass line, while wailing clarinets and cellos show a hint of darkness. Inspirescu brought together fleeting sounds from across the musical spectrum, offering something new to discover with every listen. Listen beyond the woodwind next time you play this one – those are bird tweets you can hear in the background.
Sad and Sand – Petre Inspirescu [a:rpia:r]
If
Evar
was
Intr-o…
's most touching moment, then
Sad and Sand
was its driving beast. Percussion starts with those trademark Inspirescu clicks and squelches – the kind almost every Romanian producer is rinsing nowadays – before punchy hi-hats and tom-toms kick in as a wavering clarinet glides in the background. Inspirescu demonstrated how inventive his interpretation of house music was on the whole LP;
Sad and Sand
was him playing around with the parameters of percussion.
Anima – Petre Inspirescu [fabric]
We couldn't have talked about Petre Inspirescu without mentioning
fabric 68
, his contribution to our mix series made up entirely of his own original and unreleased material. This is a rare hallmark shared by only a handful of artists in the collection – another exception was Ricardo Villalobos, with whom Inspirescu draws many stylistic comparisons. But where Villalobos mastered the art of percussive hypnosis on
fabric 36
, Inspirescu's was all about showcasing the wider breadth of his musical palette, from shuffling house grooves (
FH Dub
) to his background as a pianist (
Piano Preludes
). The climax to the mix was
Anima
, a swirling blend of rolling snares and his signature strings. The killer, though, is when a Soprano singer nonchalantly appears as if straight out of an Opera. Where the whole [a:rpia:r] trio had received so much attention as house DJs,
fabric 68
was the moment Inspirescu properly cemented his classical house stamp.
Botanica Suctila – Pi Ensemble [Yojik ConCon]
Inspirescu has always made his interest in classical obvious in his records, and he's previously spoken about how Russian composers like Borodin inspired him. On the Yojik ConCon label, Inspirescu fully manifested this interest under his Pi Ensemble alias. While the CD version of
Padurea De Aur
was a grandiose classical statement, on the vinyl release Inspirescu explored how this sound worked when it was intertwined with the minimal techno he's commonly known for. The solemn string arrangements on
Botanica Suctila
were manipulated until they were barely recognisable, left to drift over rolling percussive clicks and spotty bass line. Whenever Inspirescu comes to Room One there's always a chance he'll close the night out with this type of thing, and it's always a treat we look forward to hearing on our sound system.