News
Introduce Yourself... Hackman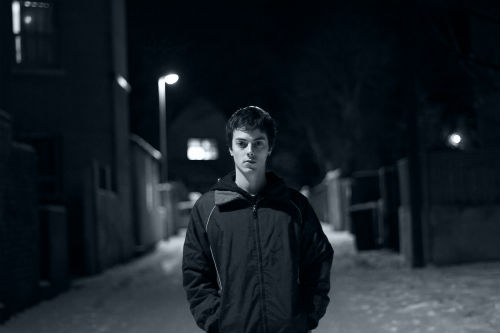 Bar internal email dialogue between the departments involved in our Elevator Music Vol. 1 project, Hackman was something of a unknown name to us this time last year. His potent brew of house music with a 4x4 garage infusion has since made something of a splash within the realm of club music. Releasing 12"s on Well Rounded and Ramp Recordings more house focused offshoot PTN he's gone on to make some of the most inspiringly mature house music released last year - tracks like 'Gutterflower' and 'Nobody Minds' show a real command of melody and a special knack for building themselves up into proper dancefloor bombs. Stoked as we are to invite Hackman to Room 3 next Friday - where the youngster will be appearing alongside some pioneers of the modern club sound thats taken the globe by storm, namely El-B, Oris Jay, Seiji and Horsepower Productions – we managed to pry an exclusive track from his hard drive expressly for your enjoyment when we shot him some quickfire questions recently.
Download:
Hackman – Fists of Ham
We first saw your name on Elevator Music Vol. 1; how has your world changed since then?
Not very much really, apart from nearing the end of my degree (complete waste of time), and getting some bookings, which was shocking at first haha.
You've had releases last year on PTN and Well Rounded, two labels whose stock is bubbling right now. How would you describe your sound and what you do to someone who's never heard it?
Colourful house and garage.
Your love of house music shows through in your music though I read on Blackdown's blog that it wasn't the thing that caught you, it was that signature clean kind of overloaded percussive Roska sound. Have you gone back to look at the lineage of house music since? Or do you just keep a tunnel mind on your own productions?
I've been trying; it's sort of overwhelming because there's so much to catch up on! I'm much better for finding people like Kerri Chandler and MAW, though I probably do keep a tunnel mind, not to my stuff, but to the house that's coming out now.
How did you get into producing in the first place? Was it just a labour of love to hone your craft?
I was into DnB and had the tools to produce, so I thought why not. Subconsciously I was probably rebelling against all the classical stuff I'd had rammed down my throat.
What plans have you got for the rest of 2011?
Finish college in Leeds, try to find a job, more gigs, more releases…
You're giving away the track 'Fists Of Ham' ahead of your appearance here on the 14th. Tell us a bit about the track...
It's basically a remix of Joanna Newsom – Jackrabbits, which is a really emotive tune for me. Did it quite a while ago now so I thought I might as well give it away....
Photo: Alex Synamatix (Daily Street)